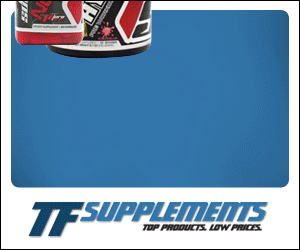 Slin-Sane V2 (60 Capsules)
Manufacturer:
Genomyx
Rating:
5
out of 5 stars, based on
5
total reviews.
Read all 5 reviews
Submit New Review
Slin-Sane V2 (60 Capsules)
5 out of 5 rating for Slin-Sane V2 (60 Capsules)

Very effective GDA, with an improved profile from V1 it is vital to someone who intakes a ton of carbs such as myself. Currently around 400g daily in the offseason (5 weeks post show) i take slin sane with my meals (around 3 a day) usually 2 with my largest meal and 1 with my others (post workout being the largest) a GDA is meant to aid with distruibuting carbs and preventing fat storage and for someoen who intakes a lot of even a smaller amount it does make a small difference on top of their diet and training. V2 IMO is a bigger hit with an upgraded profile, but overall Genomyx has always been a staple in my supplement stack, great prices, great reps, and their products deliver. Highly suggest this.

5/5

SSV2 is a unique and effective supplement. I found it let me consume large amounts of carbohydrates without feeling full or bogged down. I never had any kind of carb crash when taking it, regardless of the type/quality of carbs I consumed. SSV2 also resulted in increased pumps and vascularity, especially when consumed preworkout with carbs.

In addition to the short-term effects, I noticed overall improvements in vascularity and body composition during my month of using it. This will definitely be a staple supplement for me going forward. Hats off to the folks at Genomyx for this amazing new product!

5/5

Have used several bottles of this product (all paid for by myself so this is non-sponsored). Have used many other GDAs in the past (Glycobol, Anabolic Pump, P-slin, etc).

Positives:
-Love the added Na-RALA. Very solid ingredient that I already use regularly. Having it in capsule form within this product is a bonus convenience for me.
-1 capsule with most meals of at least 30g CHO seems to do the trick and rarely do I use 2 caps for a meal. Seems to increase levels of vascularity and keeps me from becoming tired after really large carb meals (100g+).
-Tried pre-bed dosing and it does seem to improve my sleep. This is cool if you want it but I prefer all my SS before actual CHO containing meals for maximum benefit.
-Use it mostly for health reasons based on the quality ingredients within this product, but 1 cap prior to a 30-50g CHO containing meal pre-workout provides great pumps.

Negatives:
-Slightly more expensive than previous version. The ingredient profile is better in v2, so this increase in price is a non-issue for me.

Overall:
Great product and something I plan to continue using. When I like something I continue to use it and don't really try other products for the hell of it. The most ringing endorsement I can give is after buying one bottle I bought another, and recently bought six more to keep me stocked for a good period of time.

It is not... nor does it need to be. We tested our Na-R-ALA twice and received exemplary assays. If we had sourced from GeroNova, the only difference would be reflected in the retail cost, which would have increased by dollars.

We were fully aware of other companies' Na-R-ALA not testing pure, so instead of pushing the cost of sourcing a patented ingredient on our customers, we sourced our own and had it tested by a third-party lab.

HYBRID Performance Nutrition
Mike ~ R/D

Been using this for a couple weeks now. I dose it with my 2nd post workout meal and those thereafter, as well as any moderate/high carb meals on my off days.. I feel it does a good job at minimizing bloat/water retention and thus allows me to put more down to hit my macros for the day..Sometimes I drink too much H20 w/ my carb meals and end up gettin the slosh belly and feel like I can't put another piece of food down.. With SSv2 theres none of that. I feel I can eat as much as I want/need...
Also, I've noticed improvements in vascularity during my workouts if I take 1 cap w/ my PWO meal..

5/5

I love this product. I use it on my higher carb days as a pre workout and the pumps are insane. I feel like I am able to eat way more carbs while taking slin sane and I don't experience any bloating. Slin sane works very well for carb refeeds too while on a cutting diet. I take 2 before my carb refeed once a week and it has definitely helped me stay lean.
Similar Forum Threads
By HYBRID in forum Nutraplanet

Replies:

5

Last Post:

10-09-2012,

03:17 AM

By bdcc in forum Supplement Logs

Replies:

87

Last Post:

08-28-2012,

05:33 PM

By Smitty77 in forum Company Promotions

Replies:

83

Last Post:

08-23-2012,

11:25 PM