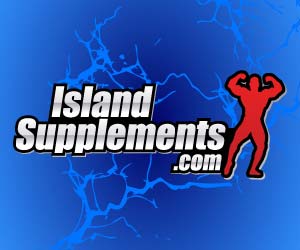 Manufacturer:
Lecheek Nutrition
Rating:
4.5
out of 5 stars, based on
6
total reviews.
Read all 6 reviews
Submit New Review
5/5

this stuff is incredible...be prepared to sweat!!! profile is excellent, i had to increase cals to keep from losing too fast!!! i ran out of the bottle i was logging...so i bought more, 2 more!!!! nutra has this stuff for cheap, i highly recommend it!!!

ICONIC FORMULATIONS REPRESENTATIVE

use code THEBIGT for 25% off

5 of 5

This will be part of any cut or contest prep I do. Man it makes you sweat!!!

All posts by mattys4 are the result of a very creative imagination and should not be considered advice nor taken seriously

You need to click the "Add New Review" button to add a review...putting it in the Quick Reply box will not count it as a review.

5/5

I had a really long review that i posted in my log but ill keep this short and sweet.

Amazing sleep, good fatloss, and generated a good amount of heat stacked with OxyECA. Great product!!

5/5

Used for my contest prep, will use again. Did have an issue if taking within 4 hours of sleep. Only complaint with this supplement. 2 caps/day is sufficient & very affective.

5/5

I took HyperT2 with Ripped Cocktail and Mass HGH for my recent cut.

This went from an expected cut to a full out recomp, with a total of 10 pounds lost. I was more than impressed with this combo.

The product label recommendations is 2 caps per day, but I took 3 a day due to some feedback from a couple of users.
What I noticed was increased sweating, which to me equals increased metabolic activity.

Hyper T2 along with Mass HGH and Ripped Cocktail are my go to supps for every single cut or recomp in the future.

I would want to run this for a full 60 days, but I have been advised not to run T2 for that long.

Great product, Thanks Lecheek.

2/5

I stacked this with Mass HGG and Oxy Black. I did not notice much from this like I was hoping to. This was the first time I have used a product like this so I did not know what to expect. I may have had an increase in sweating but not much and I was hoping for some appetite suppressant but I felt like I could have kept eating and eating while I was on Mass HGH. Too bad I was not a responder like the other people who have reviewed it.