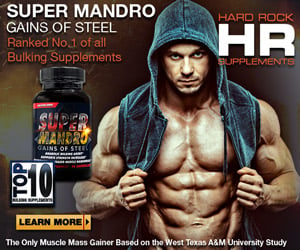 Manufacturer:
Lecheek Nutrition
Rating:
4.5
out of 5 stars, based on
2
total reviews.
Read all 2 reviews
Submit New Review
4/5

My favorite thing about this was the taste. Fruit punch, and it was actually a GOOD fruit punch. Not too many supplement companies can boast that. Props to the taste guys.
My second favorite thing was how easy it went down. I've tried intras before that just left a film in my throat and left me coughing stuff out between every set, and upsetting my stomach as well. Intratest didn't have those negative effects on me.
Stacking this with Speed Xtreme UC gave me my daily dose of DAA.

Using this daily for a month, I managed to put on a couple pounds and my strength went up.
Mixability was great as well.

The only real downfall with this supp is in order to get a month's worth (if you take it every day) you would need two tubs. I recognize that not everyone takes an intra every day, but in my case I do.

-Tasted awesome
-Boosted test
-Mixed great
-Strength increases

5/5

Review: After tryin Speed Xtreme, u'd think this would have an awesome taste as well......AND IT DOES!!!!!!! Lecheek seriously snapped with both of these products. they nailed these flavors. it was so hard to not chug it after the first taste its just so freakin delicious. and guess what, i did chug it 5 min after downing it, the biggest boost of energy kicked right after. it was like i just retook my preworkout and kicked in so quick. everyone needs to try both these products especially the people that cant bare the taste of any pre and postworkout drinks.