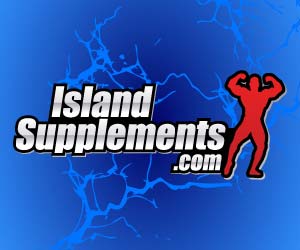 AnaBeta Elite (120 capsules)
Manufacturer:
PES
Rating:
4.47
out of 5 stars, based on
17
total reviews.
Read all 17 reviews
Submit New Review
AnaBeta Elite (120 capsules)

I've tried a few natty boosters and got crap results also... But your reviews as well as others have been great in helping me decide on giving I a whack.
That and the solid rep of PES an my phenomenal results on Alphamine and AT2!

Let us know your feedback man


Maybe I'm one of the guys who needs more than two before and two after training? Any recommendations are appreciated.
I've been eating right at 2800 calories a day and hit the weight very hard in a standard split routine.

Sorry to up this guys; newbie here with a few questions. I've been reading up on PH's but don't like the associated sides at all. Just wondering if you need some sort of PCT/support with this or if it's a supplement people run alone. Also, why is everybody pairing it with erase pro?

Thanks in advance

i was told to use an ai being triazole and a test booster which was testogen by ronnie coleman if i did that would i need to get a pct??

3/5

Ran this product at 4 caps/day for 8-weeks. I had 2 caps at my two largest meals. The number one thing I have noticed about this supplement was that it increased my appetite alot in weeks 1-5. I also noticed that I had some recomp effects the first 5-weeks. So, in turn an increase in appetitte lead to better workouts due to increased food, but mainly increased carbohydrate intake.

In weeks 6-8 I really did not notice much of anything, the appetitie was back at baseline. For me this product worked pretty good in weeks 1-5. I guess I also expected something else from the product whether it be an increase in strength, muscle mass, etc... With so much talk about the product I just felt like I was missing something.

I would use it agian for a 1 bottle run strcitly for the appetite increase with another supplement.

5/5

Dosage

2 caps pre WO
2 caps post WO

Srength

strength was almost the same i did not notice really much here but i was able to go up with the weight a bit so even if i was not expecting anything i did have a slight increase here so good!

Mass

here this product shine, i got 2kg in one of the first run of this product and then every time i used it i had great results too, the great thing is that i was eating more, and the mass i got was really actually lean guys!

this is now one of the supplements i always add to my stacks and i usually have the same great results.

i am extremely sorry to say that the new version is not as good as the previous one...... not great results there, i had basically almost no results....... so just stick to forskolin-95 if you want some supplements with forskolin lol

hopefully PES (great company!!!) will be able to modify it and improve it or come back to the previous formula which was great :)

I'm on day 17 and I'm not noticing anything and I'm dosing 2 caps 15 min before my two largest meals which is breakfast
and lunch but again not feeling any increase in appetite or muscle fullness.

No no wait

There are two versions of anabeta elite

The new one has eleuterococco something like that, that one is not working for me.

So to recap both are elite but different compounds, if you tell me which one you have I can be more precise

2/5

Tried ABE for a month and didn't experience anything that would make it with $50+
I don't "believe" that most of these types of natural supplements will work but I try them anyway. Most come up short on their claims and ABE gets lumped into that category for me.