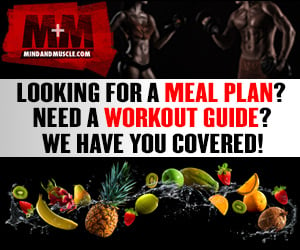 Finaflex Ignite 2 (30 servings)
Manufacturer:
Redefine Nutrition (FinaFlex)
Rating:
4.56
out of 5 stars, based on
9
total reviews.
Read all 9 reviews
Submit New Review
Finaflex Ignite 2 (30 servings)
5/5

Well as they say good things don't last forever.......major upset as my ignite 2 is finished

A big thank you to Doug for letting me test it out. Finaflex has always been good to me and have grown very well and are becoming a well known company.

As others have said that they have loved their run, so have I.

So here is my review.

Taste- Berry Blast. 10/10 was the best tasting pre to date for me. Was like drinking candy.
On a side note, I gave me girlfriend the watermelon Dmaa version, and she always want to eat it.out of the container cause of its taste. Great job on the flavouring. Perfect blend.

Mixability-clean and cut, not crap.

Strength- this is where ignite 2 really helped. The profile of the supp gave me great pumps due to agmatine and gplc. I jumped up from 27.5kg DBs for 8 to 40's for 6 (8 if spotted).
Squats, doing 130kg for 5 up from 110 for 5.
Had niggling lat injury so didn't do much pullups but would have smashed it.
Anything to help increase power and speed training.

Endurance- my numbers and training says it all. Felt awesome and the focus was crazy.

Libido. Really kicked up weeks 3-5.
Loved it.

Overall 9.5/10

Very very good product and highly recommend

I absolutely love Ignite 2 would recommend everyone try it and I bet you will have the same response as I have had. I have the Berry Blast it taste good. At my first try I felt it almost immediately after drinking. Focus is amazing and I feel like a beast when in the Gym. Going to keep this in my arsenal for the long run.

Taste 8/10
Effectiveness 10/10
Would I recommend this to anyone else?? If you haven't tried it you don't know what your missing out on. Try it. Buy it and feel like a beast in the Gym.

http://anabolicminds.com/forum/supplement-reviews-logs/232784-rushing-into-my.html

Competition bound 2014

4/5

I didn't experience much in terms of energy on this product.

But where it really shined was in the endurance category, you can train and feel fresh the whole time. The pumps are also solid.

Originally Posted by

Young Gotti

Yep

...::: Olympus Labs Athlete & Representative :::...

thanks for the taking the time to give feedback guys.
we sincerely appreciate it. anything that can be done to improve formulation/etc is all based on user-feedback, so we need it, and we need it to be honest.

i was a fan of ignite2 before i became a Finaflex rep - Dreamweaver sent me a can of it this past summer, and i thoroughly enjoyed it..i especially liked that i could take minimal amounts and still be energized and feel the product doing its thing.

considering price per (true) serving, a solid 8.8 for this one.

Originally Posted by

snagencyV2.0

Cost effective, potent and tasty...what more you looking for? Great run and glad I could run it. Big thanks Finaflex

...::: Olympus Labs Athlete & Representative :::...

5/5

This is one of my favorite preworkout formulas. It's not a stim heavy, get your eyes shaking kind of thing. Just good solid energy, good pumps and very much increased endurance. Strength over time using it is much improved also which is something I find can go the other way with stim heavy formulas.

I would love to try it with 25mg bronkaid ...
Blow ya mind

...::: Olympus Labs Athlete & Representative :::...

5/5

Flavor: 8 out of 10 ( I got the watermelon) never got sick of the taste can't say it was my all time favorite though. Sometimes I'd mix in some extra Bcaa's and they tasted good together so that's a plus.

Mixablity: 10 out of 10 I'd say this is a 3 shakes and your done kind of product 100% mixed in seconds.

Effectiveness: 10 out of 10 this is the first post Dmaa pre work out I ve tried but it work as well or better than any of the "old" formulas. If your looking for a Prework out for Pct ( as I was) then this is the perfect one. You get great pumps, good non jittery energy and the added benefits of Creatrona and AMINOSTERONE.

Overall thoughts: I definetly think it as good as any pre work out I've used and I've most of the top ones. If there any down side to the new formula it's that I'm not sure I would feel comfortable running it for more than a month two at the most. Until I see more research on wether it's safe to run something like Aminosterone for extended periods of time. But at this price you get more than just a Preworkout and I'll run it again soon.

Originally Posted by

NADDANME

I was surprised by creatona

...::: Olympus Labs Athlete & Representative :::...

5/5

Thank you very very much DW and finaflex for graciously letting me try out your new preworkout. It is much appreciated!

Anyways here goes.

Taste: Like liquid candy. I would say the berry flavor I had tasted like a mix of jolly rancher and spree.. awesome

Mix: A few shakes or stirs and youre done. so easy. No floaties or sinkies

Energy: Very subtle, but steady energy. I also got this like "high" off of it. could have been placebo or it could have been me just feeling ****ing alpha all the time. Gives me an "edge". Love it. Im gonna lump focus into this one. This literally gives me the tunnel vision focus everyone talks about. im thinking about using this for tests at college haha.

Endurance: Reps for days. I was pulling reps where I didnt think i had any. After killer sets all I would need is like a min rest and some water and i was refreshed. This was king here. besides the focus.

Pumps: Pretty decent pumps, but I feel like this is more of an endurance product, although i did receive some awesome pumps

This formula doesnt need much tweaked. Would love more agmatine or a diff caffeine in it.. something that would make me focus and like a crack baby. I still give this a 5/5 cause it was that amazing.

thanks for the input, bmf! fantastic review.

i'll peek in here again, and add a caveat (since this just happened to me yesterday ironically enuff)

the stim portion is wonderful, when kept to 1 scoop (or less even)..
i inadvertantly took two scoops yesterday (srs, was bonehead oversight on my part, not intentional), and man

granted my tolerance for stims has been has been lessened by overall decrease of stim use (intentional) and less reliance on that aspect for my training, but 2 scoops left me very, very uncomfortable for a good while.

bottom line: still love this, but WILL NOT EVER make that mistake again.



4/5

I won this in the trivia post by the one and only Kleen.
I liked the clean taste, it was really nice not to get something that tasted like chemical infused fruit syurp.

The energy was good, not really heavy or fast just there is you can understand that. I actually shared with some gym buddies and they liked it more intra-workout.

The only thing against it is you need to add less water than stated to not washout flavor.

all in all I would use it again.

5/5

Final review for IGNITE 2 and MaxPUMP stack.

First of all I want to thank Montego for getting me over to the Finaflex Forum to take part. Also to Snagency and the rest of the Finaflex crew for this opportunity and for following along. Your supportive comments certainly made a difference and pushed me hard over the last 30 days.

If I were to sum this stack up in two words, they'd be: simply awesome. All my lifts went up and most impressive was on Day 30 I hit my goal of 300 for bench. The funny thing is my goal was to hit this marker by summer's end. So I feel pretty stoked about that.

1) Vascularity/Pump (Score: 5/5)

Felt very vascular after about day 3. The effect only intensified as I worked my way through my supply. Arm days left me with road map vascularity and for the first time had some veinage through my shoulders.

I noticed a pump from my first workout. This pump built almost daily, and really felt in full effect from day 5 onward. Something I really liked about this product was the consistency. The pump on day 30 was a strong, if not stronger than the pump on day 5. There was no tapering effect. Which begs the question: is there a point as to when MaxPUMP starts to lose its potency or you build a tolerance? This is something, I anticipate finding out.

2) Muscle Endurance/Stamina (Score: 5/5)

Most workouts I felt as though I could keep going. Perhaps not at the same pace or under the same load as the mid way point of a work out, but exhaustion never really set in. In fact, I felt very focus and connected to my task. I was able to shorten rest period most days and still put in fantastic workouts - increasing reps and numbers weekly.

3) Muscle Strength (Score: 5/5)

Numbers went up from week 1 to week 4, on all my lifts. Isolation exercises had small increases, compound movements saw great increases. I am actually interested to see how my numbers change as these products leave my system. I definitely feel like I am stronger, and that MaxPUMP and Ignite2 have assisted me in building a stronger foundation for future growth.


4) Overall Physical Performance (Score: 5/5)

In all honesty, I believe my over all performance went up. After all, the numbers don't lie. I realize as time moves forward we do get stronger, the difference is with MaxPUMP/Ignite2 I have experienced an accelerated rate.

5) Overall Opinion of Product (Score: 5/5)... How much do you like this product???

Like most, I have experience with a wide variety of pump and pre workout products. MaxPUMP exceeded any expectations I had of it. It does exactly as it claims. I have never experienced pumps like what I achieved with this product. Muscle hardness, and vascularity were all top notch. I will be scouring the online stores for a great deal to get multiple bottles and make this a staple.

Ignite2 also lived up to it's promises. Clean energy, no jitters, no crash. Mental focus, along with a good flavoring system were on point. My workouts felt powerful, and on days when I either got off to a rocky start, or just wasn't in the mood - Ignite2 got me over the hump and I was able to produce an effective session. I will certainly rotate this preworkout with some of the others I enjoy.

Thanks again to the Finaflex team for this opportunity. Looking forward to trying Stimul8.

awesome review wasme - not too shabby for a Canadian
of course I jest on that last part..
you ran an incredible log, and it was a joy to follow
thank you so much for your time, efforts and honest feedback here!

4/5

Scale 1-5 (1= Most Disagree, 5= Most agree)

1) This product was a great source of clean energy... (4)
2) This product aided in my pumps... (2)
3) This product helped me power thru my workouts... (4)
4) This product tasted good... (2)
5) This product gave me the jitters...(3)
6) I really enjoyed this product and would recommend it to friends and family… (3)

I'm stim tolerant and do not do very high volume so my opinion on pump aid could be displaced due to that. I like this pwo, it gets you going and there isn't much of a crash in my exp. it does however taste pretty bad, like straight up chemical cocktail. But that doesn't bother me much. Sometimes my stomach would get a little iffy after but nothing bad enough to phase me. All in all pretty good.

5/5

Ignite2 has been the best pre-workout I have ever used. I got amazing pumps, stamina increased, vacularity increased, strength went way up. Ignite2 is going to be a staple in my workout supplements.

1-5: 1=Strongly Disagree; 2 = Disagree; 3 = Neutral; 4 = Agree; 5 = Strongly Agree

1) This product was a great source of clean energy... 5
2) This product aided in my pumps... 5
3) This product helped me power thru my workouts... 5
4) This product tasted good... 5
5) This product gave me the jitters... 1
6) I really enjoyed this product and would recommend it to friends and fa

I'm currently taking that and I would have to say that it is a great product. I push through with focus and energy. In the short time I've taken it I can say that I have seen gains as well.

4/5

I have been using Ignite2 for a bit now and I can say it's one of the better preworkouts I have tried. I got good pumps and great energy from using it. 1 scoop is strong enough for me on most days. Only thing I disliked was the watermelon flavoring. Really sweet and some days it left me with an uneasy feeling in my stomach.

I just picked a tub of this up not crazy about the taste I got berry blast, as for pumps like a few said not so much to be honest was expecting more of a pump. I'm also a stim junkie and have been using the last of my muscle fortress XT with good ol 1,3 and citrulline, I just started with ignite 2 so I'll see how the 30 days go I'm curious how it would go stacked with max pump don't have the cash to try this just yet but we'll see how the tub goes.