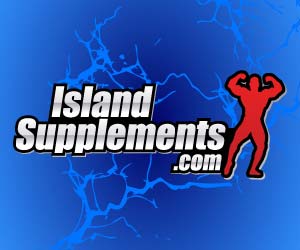 Quest Bars All Natural (12 Bars)
Manufacturer:
Quest Nutrition
Rating:
5
out of 5 stars, based on
2
total reviews.
Read all 2 reviews
Submit New Review
Quest Bars All Natural (12 Bars)
5/5

Quest Nutrition Banana Nut Muffin Bar Taste

I have read countless reviews saying this is the next best thing from quest and this is the best flavor or one of the best bars they have produced. With that stated I have had very high expectations from Quest because they do put out superior protein bars, not only caloric wise, but flavor wise as well. I have had the entire line and the new crunch series and have to say that I have never really been let down besides a few times. I wanted to review this in two ways, one right out of the wrapped and the other half microwaved for 10-15 seconds to give it that gooey texture that a lot of people enjoy if they have the access to.

Review #1 (Top) – Right out of wrapper

I am not going to lie I was very disappointed with this flavor. With all the high hopes I was expected to be surprised with a banana flavoring and a bit of a nutty aftertaste or something along those lines kind of like in the almond crunch bar where you do get that nutty taste. Well this overall was pretty bland I am not going to lie. I really have to disagree with a lot of reviews as I feel this was near the bottom of my list of quest bars (based on my personal taste). The bar resembles a very chalky taste overall that has minor hints of a banana flavoring that I never really tasted. Nor did I really get a nutty aftertaste or know why they went with Banana Nut because I did not really get that taste at all. I had my mom sample this bar as well because she does eat a quest bar weekly and takes them to work with her for her lunch and includes it with the other things she does bring, and she even stated she was not impressed and was shocked after hearing that this was supposed to be a surging flavor as far as Quest and what they offered from their bar line of flavors. The overall taste IMO is a very chalky protein bar with subpar banana flavoring, nothing like tasting the Lemon in the LCP, or the cinnamon in the cinnamon roll. Like in the strawberry cheesecake you can actually taste the real fruit flavoring, there is little to none in this bar.

Review #2 (Bottom) – Microwaved

This did help enhance the flavoring a touch, but you could see I pressed it out to show that I did microwave it a bit and show how the texture could change a touch. Still it did not really make a major factor the flavoring was still subpar compared to the other flavors, and there was no real indication of the banana/nut flavoring. It just has a chalky taste overall. Some of the other bars their flavoring does shine. The PbnJ for example you can really taste the jelly in the bar with the hint of PB flavoring which is exactly what you read on the label, but the banana nut will really have to get a flavoring re-do to match its label because its very subpar compared to the amount of flavoring in the other bars.

Cost

Average around 2$ bar or around 20-24$ Per box of 12. Keep an eye out because quest does run offers/specials for free bars from time to time, and you can always use a discount code because those float around all the time. Overall for the macros/calories you get off the bar its well worth it.

Profile

5g Fat

25g Carbs

20g Protein

~15-17g of fiber

You really cannot complain with this, a generic Protein blend for the 20g of protein, and provide a lot of fiber (more then cups of veggies and fruits all together) if you really want a good low fat alternative that supplies a decent chunk of carbs and 20g of protein for a small bar this is the way to go. The bars are not very caloric heavy which makes them nice as a snack on the go and when you can't get in a whole meal.

Flavor Rankings Original Bars

1) Apple Pie

2) Chocolate Brownie

3) Cinnamon Roll

4) Lemon Cream Pie

5) Coconut Cashew

6) PB n Jelly

7) Peanut Butter Supreme

8) Chocolate Peanut Butter

9) Strawberry Cheesecake

10) Banana Nut

11) Mixed Berry

12) Vanilla Almond Crunch

New Line (Crunch Series)

1) Chocolate Crunch Bars

2) Chocolate PB Cups

5/5

Okay, So I have tried: Chocolate chip cookie dough, banana nut muffin, peanut butter & jelly, and the new cravings peanut butter cups. All 4 flavors are absolutely stellar in my opinion... especially considering the macros (I run pretty low carb - so they're great for me)

Here is my review for each:

1. Chocolate chip cookie dough:

Excellent flavor, even better when heated, consistency is almost identical to real cookie dough. This flavor is probably the only protein bar that has a good "cookie dough" flavor to it - also a stellar profile of macros.

2. Banana nut muffin:

Good flavor, haven't tried this one heated yet, though. The flavor is a little on the spiced up side but its not too too powerful. The consistency is pretty good, but with only 2 net carbs its not quite possible to have the consistency of a muffin.

3. PB&J: Just got these in this week from Quest directly. They have a great flavor with a good consistency. I thought it would have more of a jelly flavor note but its somewhat faint. Also, this flavor has small chunks of almonds in it? wasn't really expecting this in PB&J, but it definitely wasn't bad.

4. Cravings PB cups: No questions asked - my favorite of them all. Coming from a former couch potato fat kid. These seriously taste amazing. The ONLY thing I would change if i could is the moisture of the Peanut butter in the middle- and its seriously not even that bad. Just a great overall flavor that isn't too sweet. Has absolutely no "protein-bar" flavor to it whatsoever. A+

I'm so happy with Quest bars that I'm probably just going to keep them as a staple even after cutting season is over. Can't wait to try them all!

Enjoy!