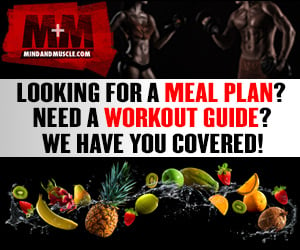 Maximize Intense (45 servings)
Manufacturer:
iForce Nutrition
Rating:
4
out of 5 stars, based on
2
total reviews.
Read all 2 reviews
Submit New Review
Maximize Intense (45 servings)
4/5

Taste 9/10 I mixed 1 serving with about 14 ounces of water.The taste was a strong lemon flavor and it mixes just fine.The taste reminded me of a cold lemonade on a hot summer day.

Energy/Focus 10/10 This is where MAXOUT stood out to me.the energy was great and lasted for about 2 hours for me.No crash & no jitters.I have a high stim tolerance and 1 scoop worked great for me.

Over All Rating I would give this a solid 9/10.

Notes
If you want a high stim pre workout with no jittery feeling, you need to try MAX OUT.

4/5

I've used plenty of preworkouts over the years & this is definitely one of the more aggressive products I've tried. Great for charging hard, focus, intensity.

Definitely not for stim sensitive or the weak of heart, Maximize kicks hard. I found it best to drink half, then wait a few minutes before drinking the rest as it's easy to overstim on this.

I gave some to a couple of friends, warning them to start with half a scoop & take it easy initially. They didn't listen - bad mistake. Jitters, shakes, anxiety & several trips the the toilet to throw up ensued.

If you're a stimaholic then you'll probably love this. If you've got a weak stomach then avoid it. Start with half a scoop regardless!