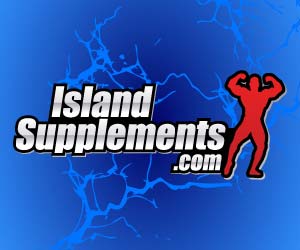 Manufacturer:
Cellucor
Rating:
4.38
out of 5 stars, based on
26
total reviews.
Read all 26 reviews
Submit New Review
4 out of 5 rating for C4 Extreme (30 servings)

C4 is a solid choice for preworkout. It has a nice price and I get great energy from two scoops which is much needed after a day of work. For me it also gives me great pumps, only complaint i might have is that the energy boost wears off before my workout is over if i stretch it into a longer (over 1.5 hrs) workout. Taste is great and by the end of a bottle i may only be taking one extra scoop instead of 3 or 4 like some other pre workouts.

5 out of 5 rating for C4 Extreme (30 servings)

This is the best tasting pre workout Ive tried out of 1MR, Craze, Jack3d, and a few others. It's gives the you the burn tinglies pretty bad so if you dont like that I suggest not taking it. If you need a pick-me-up, this works. I would put it up there with craze and jack3d as far as energy goes, not saying its better, Im just saying it can run with them.

5 out of 5 rating for C4 Extreme (30 servings)

I take C4 first thing in the morning at around 5:00 and by 5:30, I am ready to do some serious damage in the gym! It is a subtle energy rush, but it's there nonetheless. There are also no crashes to deal with later in the day. I love the way it pumps my muscles up and increases my vascularity all morning long, too! While using it over the past two weeks, I've hit personal records on at least one exercise during every workout.

I am a big fan of the raspberry taste as well. It's not cloyingly sweet and is pretty pleasant to sip on or chug down. My only complaint is the price. I know that quality has to be paid for, though, and C4 is quality stuff!
Many thanks to Cellucor for providing me with a free bottle to review--they've got a customer for life!

5 out of 5 rating for C4 Extreme (30 servings)

Good stuff. Prefer it over other pwo mixes for the great taste. Makes me just a little jittery but not for very long. Great for hard workout and I personally feel like I recover a little better.

I really like this product, firstly, the pink lemonade flavor is awesome, and it is the most delicious prewo ive ever tried! seriously... heck id buy it just for the flavor ... second it is so smooth but gives you instant/consistent energy (at first i felt i need more stimulation, but then i got used to it and love it), the best part of this product is that it makes you look more vacular, and also, gives you that kind of long lasting pump and fuller muscles... great product TBH.

C4 is my go to stim pre workout. It's an all in one product that works amazingly at 2 scoops and godly at 3 scoops. The pumps are intense, the focus is intense, the energy is smooth, and the overall feeling on it is good.
Also, the orange flavor is too good!!

4/5

Great taste, Great price, Creatine Nitrate. What's not to love. Currently finishing up a tub right now. Solid product that delivers.

3/5

So I tried this product earlier this year,I bought the 60 serving tub in icy blue razz.

At the time I took this I was only on basic supplements,protein,fish oil,multivitamin,so I am positive of the effects this brought me.

Taste-I got the icy blue razz,it tasted amazing,one of the best tasting pwos I've tried to this day.

Mix ability-it did mix descent,it did not clump but there were particles floating throughout my bottle.not the best not the worst.

Effects-I did enjoy this product while taking it,I had a good energy from it,I'm a stim junkie and I can say it got me ready and made me wanna go.It did give me extreme beta tingles all over,more so than any other pwo I've tried.I love a good tingle personally but I have to say this was almost to much for me,it actually burned and hurt to the touch.I did not notice any endurance change,or recovery change.

Value-I did get the 60 serving,and it says 1scoop is a serving,and can take up to 2scoops,I always had to use 2,1 just did nothing but slight tingles.i would say it is overpriced,but in the tub I got at 2scoops per serving I should have to 30 servings,I actually got 43 out of it,so that did help out the value factor but did not change my opinion,maybe just got lucky.

Overall-I enjoyed using this product personally,it did give me a good drive and descent focus,but that's it.i am a stim junkie and it did get me going great,but didn't last long.I would say the only thing extreme about it is the beta tingles.I would say try if you've ran out of options and looking for something new,but I personally would not purchase again.

5/5

I love this pre! C4 is one of the best, hands down. I can't get enough of it. Its one of the only pre workouts thats gives me great energy and endurance every time. I love getting the beta tingles. Its a solid pre workout and definitely a staple in my stack. Love all the flavors. Currently taking the watermelon.

4/5

I've used c4 for 20 workouts now so I feel I'm qualified to evaluate its effectiveness. I am caffeine tolerant so I've used 2 servings from the get go and my review will be based on this.

Ingredient Profile (4/5): At 2 servings, c4 provides 2g of creatine nitrate, 3g beta alanine, 270mg caffeine, 2g of AKG, 500mg Vit C, various B vitamins, and undisclosed amounts of syneprine (bitter orange), tyrosine and Macuna pruriens (l-dopa). Solid ingredient profile with the standout, for me, being the creatine nitrate. I'd rather see some agmatine instead of the AKG and maybe another more effective stimulant in lieu of the syneprine but overall can't complain.

Mixability/taste (4/5): I've got the pink lemonade and it tastes pretty darn good. As far as mixability goes, it dissolves completely and easily in my shaker.

Effectiveness 4/5: It gives me decent energy and focus and without it I wouldn't be able to start my 6am workouts. Endurance and strength are also good and I'm usually able to complete all my targeted goals. Don't really get much of a pump from it but that's not an issue for me (adding 1g of agmatine and 8g of cit malate different story).

Cost/value (4.5/5): Another site, that I can't mention here, has bogo sales on the 60 serving container periodically and that coupled with a 10% discount means that it can be acquired for approx 45c per serving. At this price c4 is a great deal.

Overall (4/5): c4 is a decent tasting product that mixes easily and provides good clean energy and focus without being overpowering like some of DMAA products I've tried in the past.

5/5

Taste: 9/10 This one tasted pretty good to me, I didn't think it was to sweet or over-powering but still had a great taste. I however didn't like the dye that was added to this product. I'm not a big dye guy, I like it better if the supplement taste like fruit punch without looking like it, plus the red dyes everything it touches.

Focus: 8/10 I felt a little more focused then usual but nothing to crazy here, I think I might have to increase to dose to 1.5 - 2.0 scoops to get the full benifits.

Pump 8/10 Same thing here I think I need to up the dose to get better results. I did see an increase in vascularity though , which was a nice sign

I didn't really have any kind of crash from this supplement and I could feel slight BA tingles (which I like) So far so good I think its a soild product with alot of promise.

4/5

Great choice with a solid profile. Only thing I would change would be replacing AAKG with Citrulline Malate. Only reason I ranked 4 stars and not 5 is because their original formula had 1,3 and it was my favorite pre workout of all time. Still a solid choice though.

i have used c4 extreme before and just love the focus, alertness and strength levels..
but after some weeks of use i think the body gets used to it fast and then ur stagnant . but overall i liked the product a s it got me lean.

4/5

I've used plenty of pre-workouts in my day and this was another great one! If you like the tingling sensation from Beta-Alanine it a great. Not too much caffeine but enough to get you going. Great Pump, Good on the Mental Focus, good all around pre-workout, my girlfriend even tried C4 and loves it!

4/5

C4 gave me good focus and Intensity. I don't react to any pre workout that I have tryed. I have tryed jack3d, mesomorph, and a few others, they just don't help with with the pump. But C4 gave me a good pump but it wore out half way through my workout. Over all good score but if it lasted trough my work out I would of gave it 5/5

4/5

Very decent Preworkout Supp. It does what it says it will with an excellent energy supply that dwindles away 1.5-2hrs post taking the product so no unneeded jitters and excitability on the way home. No crash noted and I have cycled this product on and off for the past year.

Energy: 10 it kicks in when you need it and it dissipates by the time your out of the shower.

Pump: 5 def. not for pumps although you do feel a nice rush when working on negatives, almost like you only get fuller and fuller leading to awesome vascular effects.

Flavor: 10 Orange was not good at ALL! , BUT...Fruit Punch=Huggie, Pink Lemonade=decent, Watermelon=Jolly Rancher and was great, Icy Blue Razz=fun, but not for everyday use.

Price= 8 Not bad if you shop around about $30-$36, which seems reasonable for it if you take the time to look.

Mixability: 9 Mixes very well with a few ingredients left to swish around at the end of sipping, but nothing to complain about.

Overall=8.2 out of 10 The lack of a true pump really drops this product down but that isnt its major selling point, it supplies great energy and keeps you wanting more out of every rep so its a def. worth a try!

Hope this review is helpful to someone

4/5

This is some really good stuff. One scoop for the first time & got a light niacin rush. Not to bad , perfect. Pumped like a Mother F'r.
I like it a lot , tastes good too.
Sorry I force hemavol ..... But I just found a new pre work out drink!!

Taste 10/10 - Best tasting preworkout I've had coming from Hemo Rage there's no contest. Tastes like fruit juice and not too sweet either. Awesome!
Pump 8/10 - Pretty damn good pump my tolerance has gone up from hemo so I have to take 1.5-2 scoops of this stuff might take a week break and see if that helps.
Focus 9/10 - Awesome focus really got tunnel vision and felt good and no jitters.
Endurance 8.5/10 - Pretty good could keep going set after set.
Overall 9/10 awesome preworkout and best for the price. Can't beat it. My new go to preworkout. Better than Hemo Rage, original Jak3d, 1mr, Bullnox, Body Rush, etc. I've tried a lot of preworkouts and this is the best imo.

I like C4 blue razz. I went threw a LOT of canisters of C4, but my current fav is Blackstone Lab's Angel Dust. Give it a try and let me know.

4/5

Cellucor has once again came through with a great product. C4 is the perfect combination of a vaso dilator, and stimulant. Not to mention the flavors are unbeatable.

5/5

Over the years I've tried countless pre workouts but only a very select few have been "favorites". C4, OG Jack3d, and maybe 1 other are tied right at the top.

C4 at 2 scoops gives me a perfect stim effect, amazing feeling of well being, and an unmatched aggressiveness in the gym that leads to more, bigger lifts. This one has truly stood the test of time over the years and continues to be my go-to product.

4/5

Ive been using this product for over a year now. I have great trouble finding a cheaper product. The partner with Costco and I can get 60 servings for under 40 bucks. That being said. I still don't have to take more than 2 scoops to get the job done. Good taste, Good pumps, Good Times.

5/5

Taste - ok first off i figured id try the icy blue razz seeing as i wasnt a fan of the original C4 blue razz flavor so i gave it a shot that they might've tweaked the flavor a little bit in the new series. I have to say that i was pleasantly suprised by the flavor. Its not overpowering and doesnt have that medicine like taste. So overall I'd have to give the flavor a solid 9/10

Mixibility - Over the years ive tried MANY pre-workouts from many different companies. This C4 mixes the best out of any of them. Ive used a spoon,shaker cup and even just running water and swished it around in a glass. There were no clumps and it didnt look like i had sand at the bottom of my glass. No foaming at the to either. Drinking it was very smooth. Mixibility i give it a 10/10

Pump - To me this factor is one of the most important in a pre-workout. It pretty much tells me if the product is working or not. Within the first few sets of doing arms i could feel my bi's wanting to tear through my skin. My tris felt the same way and my vasculairty was noticibly increased. i'd say the pump is great with this product and for that reason i'd give it a 9.5-10

Performance - This one i was a little worried about with the added caffeine. The extra 15mg are just enough to give it that added edge. Ive taken it with food, an hour after, and on an empty stomach. To get the best bang for your buck take it on an empty stomach. The energy and focus kick in almost before you are done even drinking it!! Also with the added TeaCor i feel alot better about not becoming used to the stimulants. I feel it will work for me alot longer because of this. Performance gets a 10/10

Side effects - Only sides i noticed are increased pumps, vascularity, and a great clean energy that lasts with no post workout crash. These are the EXACT sides i want when i take a pre. So it gets a 10/10

My Experience - So my experience with this new G4 C4 has been nothing but positive. From the great pumps and focus to the added energy without the crash i have to give my experience a 10/10

5/5




Dosage: 1 Scoop
Time Before Workout: 40minutes: 10min before getting into gym, with 30min warmup
Food Intake: 1hr prior to getting to gym
Taste+Water: 8/10 , 300mL
I have to say I thought this tasted exactly like strawberries and cream rather than pink lemonade. The taste was freaking amazing but not pink lemonade. When drinking it felt very viscous and creamy on my tongue and I thoroughly enjoyed drinking this pre. I will try it with ice cold water next time and dilute it a bit more to see if it retains the same flavor. Think of a strawberry milk and the taste and texture is almost like this c4

Mixability: 10/10
Mixed very easily with only a few inversions of my poweraide bottle. Little to no foaming and instant mixing is perfect. Will use a shaker cup next time

Effects: 9/10
C4 is low stim but packs quite a pleasant punch. There is only 150mg of caffeine per scoop but when combined with TeaCore and NAT it gave me a very clean and nice energy. The l-dopa in the energy mix helps mellow out the caffeine buzz into something that keeps you awake and alert but does not hit you like a brick wall. The energy creeped up on me and when I finished my warmup I could definitely feel more energy than I had before. Energy was sustained throughout the whole workout, 1hr 30mins, and a bit into my following class (+10mins). Afterwards I was very exhausted and sleepy, but I exerted myself more than usual in the workout. Will report back on the crash and if it persists.
Vascularity was about the same as usual, body temp was same, and my thirst was also the same. I do take nitrates daily so I never notice it affect me

4/5

I've been using the new C4 G4 for two weeks and my workouts have been nothing but amazing. I started at 1.5 scoops and worked up to 2 scoops taking on an empty stomach (2 hours after my last meal). I literally felt it kick in within minutes. The tingles are pretty intense from the hefty dose of Beta Alanine at two scoops, but I like my tingles. I would then wait 15-20 minutes, have a 30g whey shake + fruit, wait 30 minutes and then crush my workout. I was previously using a PWO that also had 300mg caffeine(this is my personal max caffeine level) at 2 scoops and I can definitely tell that C4 is stronger with better effects. I also think C4 has been improved tremendously from the previous version. The addition of TeaCor is awesome. Along with amazing energy, I get a great sense of well being, drive, and euphoria that I didn't get with the previous version and most other PWOs. Performance was also great. I was starting to plateau on bench and with C4 the strength gains kept coming. Endurance was awesome. One workout, I even did a 30 minute run after an intense 1 hr lift with no problem, crazy energy. I did not notice any increased vascularity, but my muscles definitely felt fuller with a better pump. The only reason I gave it a 4 is because of price. At 2 scoops a workout, it gets a little expensive. I'm guessing most people will be satisfied with the effects at just 1-1.5 scoops. And btw, watermelon couldn't taste anymore like a watermelon jolly ranch - delicious! If you are thinking about trying the new C4, go for it!

5/5

5/5

I've gone through many preworks but this is the one I always have on hand.
I like the beta face flush personally, lets me know when to hit the iron. It kicks in for me after about 20 minutes.
I have the watermelon flavor right now. Never been a fan of that taste much but they nailed it on this one and it's just right to me.
It lasts around two hours and it gently leaves, no crash.
It gives a good focus and I can always push the weight I'm going for that day.
Like I said, this is the one I always go back to. Cellucor has a faithful buyer here.

4/5

Good, clean profile, decent taste. Nice addition of creatine nitrate. Tolerance builds up quickly however so 2 scoops may be necessary with this one.