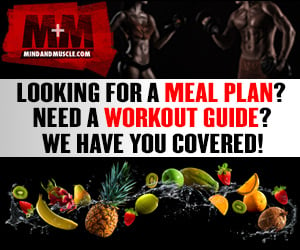 Manufacturer:
Muscle Pharm
Rating:
3.83
out of 5 stars, based on
18
total reviews.
Read all 18 reviews
Submit New Review
TASTE


Raspberry Lemonade - 5/5
This tastes great by itself or with other similarly flavored supps. I have combined it with the Lemon Lime Flavored Xtend BCAA and it's pretty stellar.

Orange Mango - 4/5
As a standalone, I probably would've given it a 5/5 except that I've tasted the Raspberry Lemonade and that junk is awesome. Still pretty freaking good as far as a supplement goes.


MIX-ABILITY


5/5 - Although there is some separation if you let it sit for an extended period of time, a few simple shakes mixes it right back up. No chunks/globs/etc.


Unfortunately for the purposes of this review, I will stop there because I typically take other supps with the Assault. That said, I don't feel like I could confidently attribute any positive or negative effects that I may have experienced directly to the Assault.

Overall though, I am pleased with both Assault and Muscle Pharm.

2/5

First time I used this I had tunnel vision and felt really good. After the first dose I felt like I was drinking koolaid before my workouts. I didn't benefit from the product at all unfortunately. Blue Raspberry taste amazing though. One of my favorite flavored supplements.

I bought two tubs of this, assault wasnt bad at all.

Taste - 10/10

-I had the fruit punch and it never really mixed well for me but damn did it taste really good! It was like koolaid with extra sugar :P.

Effectiveness 8/10

-It hit me really hard with the beta -A tingles and caffeine. I felt it really good during my workouts but I felt bloated sometimes. Maybe due to me taking 1 full scoop instead of half a scoop. All in all a great pump and I plowed through my workouts.

All in all not a bad PWO

3/5

just stopped working one day. I get immune to almost anything so I always have to cycle different products.

First time I took assault it was great, felt like the best pre I'd used but then after maybe 3 servings the effects just don't seem to work anymore

5/5

IMO this is the best on the market. I have tried others and have liked them, but this is better. The pump, and beta-alanine sensation is great for getting my workout going. I just cruise through the workout. Mixes pretty well. Taste is great. I have tried Green Apple and Fruit Punch so far. Green Apple was better. The drinks are a little sweet, I usually add a bit more water than recommended.

Good product, better than NO xplode IMO. Can get a nausea feeling if you take a full scoop right off the bat. Just order a tub of jack3d I'll compare the two.

5/5

Assault gets me through my workouts time and time again. Ive used other pre-workouts and this product doesn't make me crash like all the others. Max workout, Max reps through the whole workout. Def Recommend.

Overview: I was a huge fan of the Muscle Pharm RECON recovery supp, and I was given some Assault for free, so I gave it a shot. The profile looks pretty good for endurance. The scoop is pretty intimidating to look at if youre not a fan of powder, but If you don't mind, it's nothing bad.

I've tried the Blue Razz, and the Fruit Punch.

Taste:
Blue Raz: 3/5 - It wasn't that good for a blue razz. I'm comparing it to some pretty good tasting pre w/o supps like C4, but it was definitely GOLD compared to Warpath, or Dark Rage.
Fruit Punch: 4/5 - Way better than the Blue Razz. One of the better fruit punch flavors.
Mix: 4/5 - It mixed very easily, it just takes so much water to get the huge scoop down comfortably.
Endurance: 3/5 - I was able top get quiet amount of work done no doubt. Having so much fluid on my stomach is a huge DOWN though. It caused my stomach to bother me the whole time. Kept this from going over a 3..
Energy: 3/5 - I was not too crazy about it. I've had better, and maybe it would've pumped me up way more if my stomach didn't ache from it.

Overall - 3.5/5
It's not as bad as I've heard it criticized as, but it's not near as good as it's been praised as. The Blue Razz is a disappointing taste, and the huge scoop is no joke. Especially if you build a caff tolerance and have to go over one scoop. It's definitely a powder lovers Pre-W/O!

4/5

I recently bought a tub of the green apple. The taste was pretty good and I was pretty surprised at how big the scoop was. I got great energy from this product. It feels like it didn't really last too long though. Still had a pretty good workout though. Only had on serving so far, will keep trying it and see how it goes.

5/5

Great pre-wrkout! I've tried blue raspberry and pink lemonade and both taste great!

Effectiveness 5/5
I only used this 2-3 days per week depending on how I was feeling. The days where I wasn't as motivated, this gave me the boost to get to they gym and have a solid workout.

I wouldn't say this gives you "pumps" but the endurance for the workout is the best quality! Good ingredient profile as well

4/5

WUT UP ANABOLIC MINDS!

This review will be based on 4 tubs of ASSAULT - the new formula called ''hybrid series'', though more specifically, the last tub: mango/Peach flavor. I like to ''cycle'' PWO´s and coming off from 1MR´s new formula (DMAA out GUARANA IN) I will target the differences felt from one to the other.

ENERGY: Assault has a really easy flowing energy burst with two observations: 1-You have to take the full dose (300mg cafeine) and 2- No matter how much you take there after it will never work as the first time. It seems like your body adapts to ASSAULT more so then 1MR. With the last you can expect the same level of energy every time.. ASSAULT is anyones guess...

PUMP, VASO: In this regard ASSAULT is REIGNS, probably due to the 5g of creatine per serving (full dose), vaso follows same direction.

TASTE/MIX: Awesome

COST: This is a KILLER for this product... using the full scoop gives you an anemic 16 servings... take less then a full scoop and you won´t feel anything.

DIFERENCIAL technique: ''Generosity of doses'' 5g of creatine, 4 g beta-alaine, 6g BCAAs on a full scoop.

4/5

i first tried this product and was hooked on to it . i got really great energy / pumps . after i tried craze i turned into a craze junkie ! dont get me wrong assault is good but i love the tunnel vision / focus / energy from craze . i dont think i will be going back to this but if craze was not around i would use this instead of any other PWO !

4/5

I have cycled on and off of Assault twice now. That being said, the reason I cycle is because the product stops working for me after about 3-4 weeks. Also I took Assault one time before leg day and will never do that again, as I felt like I was going to blow chunks all over the place (I always feel a bit light-headed, nauseous after doing legs very hard). Overall Assault made me preform very well in the gym, increased focus, energy, strength, etc. I just wish that it continued to work for longer than 3 weeks. Also, flavor wasn't great, wasn't bad either. I have had blue arctic raspberry and watermelon. Both flavors tasted a little bit 'chemically' to me, but got the job done.

3/5

Nothing extraordinary about Assault. I've had better results with Hemo Rage and ANSI X-treme Shock.

My body quickly got used to it so in a matter of one week the effects felt flat. If you never taken a stim product before you might not notice the difference, but once you start testing the waters, you will find some better stuff out there.

4/5

The only other pre workout supplement I really enjoyed was AE Presurge (pill form). It's been hard for me to find anything else that made me feel the way Presurge did, until I discovered Assault. Assault gives me the same kick as Presurge, but with the added benefits of BCAAs. Currently drinking grape flavor, and really enjoy it. Mixes will and causes no stomach discomfort.

Just recently purchased a bottle of "UNCUT" as a pre-workout. Been using it so far and its a kick ass supplement. From some of the feedback I read here and other places, peoples' bodies quickly get used to Assault. As far a BCAAs are concerned, I find that Anabolic Halo (expensive as hell) does the trick after a good workout.

4/5

i'm taking this right now as part of the GET SWOLE supp regimen, and i actually switched to it from OP's - PRE and before that it was TSN's - PUMP IGNITER...of the 3, i'm liking ASSAULT the best and sticking w/it (i still have some of the PRE and Pump Igniter). similar ingredients all around, w/ASSAULT having xtras like BCAA's and Creatine. GREAT pump (4/5). but i do feel a little nauseous and light headed at times. i wish it came in Cherry Limeade like some of MP's other products, cos i'm not really feeling the raspberry lemonade (3/5). gives me good focus (4/5). mixes fine in my shaker (4/5).

4/5

Taste 4/5
I dont buy preworkouts for the flavor. Mix, drink and be done with it. That being said:
Fruit punch isnt my fav flavor for preworkouts but this isnt bad tasting.

Mixablilty 4/5
mixes pretty well. Kinda thick drink though.

All in all, Maybe in my top 5

3/5

Fruit Punch 2/5

I took assault for two weeks. The first thing I noticed was the taste was awful. This is only my second preworkout, so wasn't expecting that. The next thing was mixability. I mix my preworkouts in a water bottle so maybe there was not enough water. Setteling happened immediately. I would give a few shakes and it would mix up for about two seconds. The last gulp would make me gag. That was it for the cons. I didn't get any "pump" from assult but didn't really know what that was until I tried another preworkout. I defiantly gives you energy and the beta alanine tingle. There was no jitters though. I would recommend this to someone who could handle the taste and mixability.

3/5

Its def a good pre workout, i would never say GREAT but i will always say good.

Profile: 7/10
I like the ingredients however some of the things are subdosed in my opinion

Taste: 8/10
MP has good tasting Preworkouts thats for sure

X factor Gym feeling: 7/10
I feel good when i get in the gym, remember wha ti said, i feel good but not great. smashed the weights, good focus on my workouts and good energy. no crashy feelings afterwards.

5/5

One of my favorite pre workouts, i like that it doesn't have a crazy amount of stims and gives me a good pump. Most of the flavors are good, mixes well, doesn't even clump. Not a huge fan of MusclePharm but assault I would say is one of their best products (IMO) definitely worth trying out.

2/5

Flavor- I'm not your c4 loving fan girl, I can deal with disgusting flavors if I think the product helps me. Assault has pretty good flavor with all that considered. 4/5
Energy- little to no energy, and certainly not sustained energy, made me want to crash in the middle of a lot of workouts, did not get me pumped up at all. 1/5
Focus- gave me decent focus but the crash and lack of energy normally would override this 15-25 minutes into my workout. 2/5
Ingredient profile- what the label displays is great, with things like a hydration complex and if I recall 2 grams of beta alanine and taurine to back it up. 4/5
Overall summery- I will not buy again, but I like muscle pharms other products.