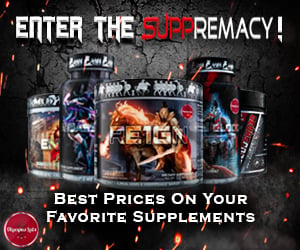 Manufacturer:
Omega Sports
Rating:
4
out of 5 stars, based on
1
total reviews.
Read all 1 reviews
Submit New Review
4/5

As a field biologist who logs many miles in the deserts of the southwest, I am constantly looking for products that help with endurance, recovery and energy. Strive tackles all of these categories better than any supp to date.

Mixability: 9/10 Mixes just fine with a little extra shaking. EAA's are always a little hard to hydrate and mix and Strive is no different in this regard. Not a big deal.

Endurance and Recovery: 10/10. My last field assignment was near Blythe, CA, 350 feet above sea level..in June. Temps maxed out at 111 degrees F regularly. My assignment: Survey the proposed boundary of a 2,200 acre solar site. This means walking transects spaced 15 meters apart around the perimeter out to 150 meters from the centerline... translation: walk around the site 20 times, then do it again. 15 miles per day, everyday, with no real breaks until it's done.

Strive kept me on my feet the entire 3 weeks. I could definitely feel a boost in energy and endurance after downing 2 scoops of Strive. Despite the number of miles and the high temperatures, it put a spring in my step and most importantly, kept the worst of the fatigue at bay. 15 hour a day in the heat was not as miserable as it normally is.

I especially appreciate the added electrolytes in this mix as it likely played a big part in dealing with the desert heat.

Recovery with Strive was notable. Normally, the number of miles walked would slowly wear me down after 6-8 days, with muscle soreness in my calves becoming progressively worse. Some soreness was noted, but it was nowhere near the magnitude that I normally experience and was also very short lived. EAA's plus PeptoPro are the bomb IMO.

I have not had the luxury of using Strive in the gym yet but I will be taking July/Aug off and tearing up the weights. Update to follow.

Taste: 5/10. Hmmm, not gonna lie..I'm not in love with it. Too sweet IMO but as most of you know, EAA's and PeptoPro are hard to flavor and no one drinks them for fun. This is the only area preventing Strive from being a solid 5 stars.

Great stuff, will be a staple supp for me.

Flavor isnt up to par with many of its competitors imo, but its formula is ahead of the pack. Strive is my personal favorite intraWO product, and the only I recommend more often than not.

Molecular Nutrition - Unlevel The Field

X-Factor: THE Most Scientifically Valid Muscle Builder, Ever!

Sign up for INSANE deals via our newsletter:

www.mninsider.com

Agreed. Formula is everything in this case and taste, as it should be, is only a minor consideration.