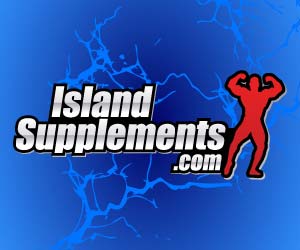 Manufacturer:
Driven Sports
Rating:
4.33
out of 5 stars, based on
24
total reviews.
Read all 24 reviews
Submit New Review
5 out of 5 rating for Craze (238 grams)

This stuff lives up to the hype, serious energy that doesn't stop. One of the few pwo's that I only need to use 1 scoop of to get the boost I need.

5 out of 5 rating for Craze (238 grams)

I don't normally put up reviews but since I'm riding the craze wave right now I got motivation and energy out the **s. That being said holy ***K I read all the reviews and kept thinking it's gotta be overhyped, but bought into the hype like I usually do with supps. Took my first dose today @ 1.25 scoops. Took about 30min. to kick in and then the effects just became more and more intense. It compares to nothing I have used as a pre-workout before, good pumps, amazing vascularity, amazing endurance and motivation, and good focus. No jitteriness very clean and lasts forever. Don't take within I'd say 7hr. of bed. I would also say that if you've had depression issues or are on any meds for it don't take this stuff or at least start at 1/2 a scoop and work up. That's just from what I've read about it not personal experience. Only down side I can say would be taste and that I can only take it once a week since all my other workouts are in the evening/night and I know I won't sleep. It literally heads above all other pre-workouts I've tried examples: Jak3ed,NO xplode 1 &2, White Flood, Assault, Lit-up, superpump 250 and max, c4, and others. It's hard to put to words what the effects are like all I can say is try it and I bet you won't regret it.

5 out of 5 rating for Craze (238 grams)

I take craze almost daily, it hasn't lost its effectiveness since i stared using it months ago. One of the best PWO on the market. The taste takes some getting used to though.

just got some yesterday; and I must say that sh1t is the real deal 2 scoops and I was owning the gym only problem was i didn't wanna leave

4 out of 5 rating for Craze (238 grams)

the first day i tried this i had great workout.
Focus & endurance was great INTENSE, ehowever energy was ok.
After a 2 weeks you need to increase to 2 scoops.
DO NOT take after 3 hours before bed, your mind keeps going

This is my favorite pwo. You honestly have to try it to believe it. The feel of craze is pretty different from other pwo's, you will be so focused and zoned in. I know a lot of people say that they get bad anxiety when taking it, but personally I dont I feel very euphoric when I take it. Also my strength goes through the roof, and the mind-muscle connection is awesome. But yea the only negative is you won't want to leave the gym at all, even after a couple hours haha

I ordered this product Last week. Before i tried craze i've usually taken hot blood from scitec nutrition as PWO.
With hot blood i got always good effects, more power, focus and a strong pump.
Now with craze (i took 2 scoops) i get a good focus, but that's all!
I'm pretty disappointed from this PWO!

Wouldn't recommend it, next time i'll buy hot blood again!

Greetz!

Did anyone notice that the new flavor dosent seem to be as strong as the grape? I wonder if they changed the formula? It still works well... but not quite as strong.

5/5

The taste is ok..Not delicious but overall I dont care when it comes to this aspect.
My overall rating for this stuff is 5 stars cause this product is legit.
I have to say that my workouts on this stuff went to another level.

What i meant about the flavor change was that the product itself, is not as potent. It seems weaker. Not the same energy & drive. It does work & is my favorite pwo, but it seems not as intense.

The taste is amazing for like the first sip, after that it gets old. Only other pre I've tried that does that is Razor8.
It's good though, 2 scoops in 2-4 ounces of water and take it like a shot works best for me.

5/5

Once I tried this, I havent looked back. The best focus and energy that I have experienced. It lives up to the hype!!

5/5

The first time i took Craze, it was quite an adventure. The feeling is hard to explain until one experiences it for themselves. Music also sounds ridiculously amazing when I'm on Craze. Just always be productive while on this stuff because it'll kick and mess with your thoughts. Craze carries two flavors and while the berry lemonade flavor tastes better, I'm still fond for their original grape flavor since it taste funky. Something about that nasty flavor brings me back to the original effects I experienced. That's where it all started. I've finished 3 tubs of this stuff and the effects never fade away. While Craze is meant to be used as a Pre-workout, it can also be used as a study aid alongside Focus XT caffeine free. Overall, Craze deserves a 5/5 rating.

4/5

I have the berry lemonade, and after reading the reviews, I am wondering if my batch was somehow messed up with taste wise. (Sort of kidding)

The taste is absolutely horrid. I have to chug it down as fast as I can, and one time I almost gagged. I eat everything and anything, and I have never been a picky eater, but man, this has a crazy bad taste. Really deters me from it.

On the other hand, the product works as it should. I take it and get a lot of energy, but more so motivation and focus. I want to keep going, keep lifting, and stay at the gym forever. To bad I take this at night about 3 hours before I sleep because I can never get to bed. Worth it, but man like I said before, if you cant take the taste of things, you will not be liking the taste of this!

5/5

I must say this is the best preworkout I've taken. The energy and focus is insane. IT'S A MUST TRY FOR EVERYONE!
effectiveness 10/10
taste 8/10 ( grape )
price 8/10

Take craze, wait about 10 minutes, then slam 1-2 scoops of hemavol. I promise u will have awesome workout!

5/5

Value :
Bought it at a store by me for $38
Effectiveness 10/10:
I've never felt more focused! I felt stronger than ever as if I were on cycle again. I felt so euphoric and the energy for me was very clean.
Pump 10/10:
I ran out of Hemavol and needed a new pre for the gym today, so I ran to the store and grabbed this seeing as how I've always wanted to try it, and dear lord I don't know what could have done it, but I had painful pumps in my biceps! It was so strong and dense that I had to take longer rests and had to massage my arms a little bit. The pumps for me on this were no joke whatsoever.
Taste 7/10:
The taste wasn't good, wasn't bad. I didn't have to chug it down quick and chase it, but it still wasn't good enough flavor like I would want a regular drink to taste like.

This is hands down the standard that all stimulant based pre workouts must be compared to in my opinion. This is an absolute monster that really makes you feel like a king in the gym.

5/5

I have been using Craze 4x per week (stacked with Hemavol) since I got my first tub six months ago. Now I take the effects for granted. I really only notice Craze how when I try another PWO, which always makes me leave the gym saying "Well, that sucked".

The effects are these: solid smooth energy without jitters, sharpened concentration, and an increased determination to give my workout all I have. This is all I expect for a PWO. I don't want to feel like a rabid animal on PCP, I want to feel like I am giving my time in the gym my full attention and focus.

Craze delivers on all counts. It will continue to be my PWO staple.

I've been using Craze for some time now...maybe since a month of it's release.
At first the euphoric feeling was immense, and then it calmed down a little...still feel great when I take it, but not as intense of a feeling.
Never felt stimulated, in fact I drink a cup of coffee with it (I work out at 3:00am before work) and still don't get the jitters...but that may just be me.
When I first started I took 2 scoops right from the start and only in the past month and a half I have dropped it to 1 scoop...I still feel great and my workouts are still intense...currently I'm doing the 100 rep workout and this pre-workout supp has served it's purpose.
Keep in mind when I went to the 1 scoop it was the same time I started to drink a cup of coffee with it, maybe that's why I haven't noticed much difference.
As for sleeping, I have no problems usually by 10:00am I can sleep like a log, but I'm at work, so more coffee.
I take it now 6x week since the 100 rep w/o calls for six days, I thought it would be too much and I would need to increase the amount, but not so.
Sometimes I'll use it for the whole week...like when I need to mow the grass and wash the cars.

This is the only supp I take other than BCAA and Whey Iso, and it has worked out just fine for me.
Very difficult to explain fully what it does and how you feel, you just need to try it!

Only bummer is I just purchased 2 btls from somewhere else for $32ea, and now I see it's on sale for $29...I guess I can use another 2 bottles and I'll be set for about 4 - 5 months at 1 scoop.
Edit: I just tried to purchase 2 bottles and the cost is at $32 but on this thread it shows $29...oh well I'll wait to see if it goes on sale later since I have 2 btls on the way already.

Great stuff DS!!

Last edited by 808Pump; 10-10-2012 at

05:35 PM

.

Reason:

Price change

4/5

First off, I have been way excited for this pre-workout, and all that it was hyped up to be. It is supposed to be "Craze"y good at helping with focus during a workout, and from what I have read a lot of people didn't notice much of a good pump at all, but loved the ability to focus.
First things first, This stuff is pretty nasty. I got the grape flavor, and its basically bad artificial grape medicine flavored. Mixes very easily even with a spoon though.

My dosage is usually 1.5 scoops. I do have some weird reactions I have never had with any other pre-workout with this stuff though. If I take it too late in the day, I can fall asleep at night, wake up about an hour later, and feel not tired at all. I then toss and turn for up to 4 hours some nights, because my brain is jst wide awake. On one occasion I have also taken 2.5 scoops in a day, 1 in the morning, and 1.5 preworkout with another scoop of Beta-cret just for some beta-alanine and some more caffeine, and I had Horrid Headaches that kept me up for 4 to 5 hours into the night.

But all that tells me, is that this actually is very strong stuff, and not severely under-dosed like most products on the market.
So far I really like this for workout out, but it makes sleeping suck if you take it later in the day. But other than that, Its really good ESPECIALLY if you have a hard time focusing in the gym.
I have had better workouts with other products, But I love how I dont need more than one scoop, and two scoops is sometimes too much.
Or this is my review on my blog.
austinscrazyscience.blogspot.c om/2012/12/ds-craze-review-driven-sports.html

5/5

Driven Sports Craze Apple Pie + Blackberry Tea Taste

12oz of water and 1 packet of Apple pie (as shown in picture below) While i saw other reviews out there i assumed this would be a tarty apple flavor (because most are tart) but i found that this came out as a sweet apple reminding me of an apple cobbler you may have at a holiday dinner that is loaded with sugar, now its not overpowering by any means, but Matt Cahill suggested 12oz of water per 1 scoop or sample pack. I bet if i tried 6oz of water it would be pretty sweet, but this was a good flavoring that was not overpowering. Very pleased with this.

Mixibility

12oz of water and 1 Scoop(Sample pack) left little/no debree in a blender bottle. No major mixibility issues here, nor did I expect any from Driven Sports and their line.

Profile

Around 80g Caffeine, loaded with around 2-3g Creatine Mono, 1-2 L-Citrulline, no 1,3 geranium and a small dosage of PEA. Profile below:

Something to note:

Dendrobium Extract, DE promotes moisture within the body, nothing that I really felt throughout my 90 minute workout. I noticed 0 dry mouth like i did in the OG Craze. And i dosed the OG Craze at 1-1.5-2 scoops but found all levels gave me that dry mouth. Today i was fine.

Also:

Craze is around 30-35$ per 30 servings , but have seen some crazy deals as low as 20$ a tub especially around black friday sales! That is a great time to stock up.

Workout Effects

Today I took Craze upon waking before hitting a fasted AM Session (20 Rep Squats, Back, and Biceps + a bit of shoulders)

30 minutes prior to workout – 1 Packet of Craze as shown in mixibility.

Arriving to gym – Did not feel anything really taking me over, or streaming energy coming from the sample packet. So i began to warm-up with foam rolling (5 minutes) and bike (5 minutes) before moving onto 20 rep squats for 6 sets (190 pounds).

After a few warm-up sets. Did a few submax sets of squats and i still really did not feel anything coming on me, Now remember I have not taken a stim for over 3 weeks prior to today so my adrenal glands are fresh, but honestly i did not feel much if anything at all off the 1 scoop. When i did take craze for the first time (assume 1 scoop) i did feel some great prolonged focus, and feeling of tunnel like vision while training. honestly the only thing i remembered was i was running sheiko and supersetting bench and squat, today the energy really never hit me (even though its 80mg caffeine) but has a bit of nootropics. So this was kind of a letdown from 1 scoop.

15-20 minutes into workout – I hit a great 190 x 20 Reps for 6 sets on Squat and then decided to bust out a 30 rep set after i did the 6 sets, so i have to give credit to craze on aiding on keeping my energy flowing and up at 8 a.m. in the morning while hitting legs right when the gym opened, but nothing spectacular to note.

30-- Rest of Workout -- Nothing to note really, my energy never dropped nor did it fade as i moved into Back/Biceps/Shoulders for accessory work, but i did stay very pumped/full during the session even with 0 food in me and on an empty. I remember running the OG Craze with a pre-workout meal about 90-120 minutes prior the pumps were a bit better, but the picture is of me in a fasted state after a workout below.

I will test The TEA flavor with a pre-workout meal to see the difference in overall thoughts for the future and for feedback.

Thank you to Matt Cahilli / Robboe (Their Rep) and Driven Sports for the opportunity to sample this product!

Post-Workout Picture after doing mostly legs + Minor Pull Movements (back/Biceps)

i have been taking craze preworkout for almost a year . i switched from MP assault to craze and wow what a difference . ive tried many preworkouts and thought that assault was the best cause i got really good energy and pumps . but craze blows everything away . i have never been so focused in the gym EVER on anything . and the energy is different . its like a mind muscle connection type energy very hard to explain . the pumps are really great as well . i started off 1 scoop when i first started it and i vary between 1 to 1 and a half scoops and i still get the same effect as i did . i wouldn't recommend the grade flavor if your going for taste . the berry flavor is good taste like pink lemonade . sweet / bitter .