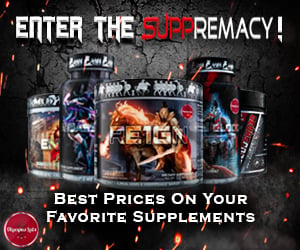 Manufacturer:
MuscleTech
Rating:
3.71
out of 5 stars, based on
7
total reviews.
Read all 7 reviews
Submit New Review
4/5

So I sent a email to muscletech. And guess what? I got a tub for free in the mail.! Before it hit stores!

SO lets look at the ingredients.
Beta-alanine 3200mg
L citrulline 3,000mg
Creatine HCL 3,000mg
Geranium extract 531mg
Caffeine anhydrous 330mg
Rhodiola extract 100mg
Deanol bitartrate 50mg
Vinpocetine 5mg

This is for the full dose of 3 scoops though.

Vascularity: 4
I do look for this in most of all products. I did notice some veins popping easier than normal. Not much you can say on this unless you try it.

Endurance : 5
This stuff really works. I could go in and really pound it out for a good solid hr or two and still have some in the tank.

Pump : 3
Now I was taking Nitrox II while on this so this will be hard to judge. I did notice the pumps come on a lot easier while on this and for some reason stayed with me lot longer as well. One side effect I did have was sweating way more and seemed be a lot hotter..My skin even looked red at times.

Focus :5
This is where it shines for me. I would rather have focus over pump and endurance or taste or anything. I love having tunnel vision and good mind muscle connection. I would totally zone out with this stuff. I never had a hard crash from it either.

Taste: 4
I did not think it was bad. After having *** RAW nothing can taste bad.

Strength:4
I never thought a PWO could help here., but it did. Might be a placebo effect. But I was very focused and numbers did go up.

Value: 5
I think this is not bad priced. I never had to use more than 2 scoops. You can always find good deals. Mine will be higher just cause I got a good deal. :)

I think muscletech may have turned things around with this product. No PROP blends.. just straight up goodies.
I would honestly say this will be close to Jack3d or some of the better ones I have used.

I will add that I only used 3 scoops one time and swore I will never do that again . THIS STUFF IS STRONG. If you can get past it being Muscletech, I think you will enjoy it.

5/5

I had grape flavor awesome taste. Mixes pretty well alil left over on the bottom if you drink it slow.

The pump is amazing on this stuff plenty of mental focus and endurance goes up a lot.

I have tried many pre workouts pretty much all major brands muscletech has made a great product beats all the rest.

4/5

I got this on sale for about 15 bucks, great energy and strength increase in the gym. BF too high to comment about vascularity, but if you find this on sale and like stims buy it.

4/5

neurocore is a pretty good preworkout. it provides a good kick throughout the entire workout, without stomach discomfort.

4/5

Ok, so for being a product without dmaa, this really delivers. Ok pump, ok vascularity, great energy and great focus. Went trough a couple of tubs, and never needed more than a max serving of three scoops. Two scoops was more than enough for my everyday workout, and three for leg days. what I really loved for energy and focus was craze and jacked, but with them products gone forever, I choose neurocore.