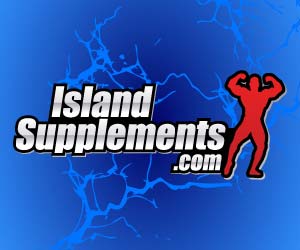 Manufacturer:
Athletix
Rating:
5
out of 5 stars, based on
3
total reviews.
Read all 3 reviews
Submit New Review
5 out of 5 rating for Formula-X (30 Servings)

OK first what is it? Its a natural test booster, Meaning that no PCT is needed.
Its a DAA based product which as many know is the new big thing.


Ingredients 9
3000mg D-Aspartic Acid
2000mg L-Carnitine-L-Tartrate
700mg N-Acetyl-L-Tyrosine
4000mg L-Leucine
500mg L-Isoleucine
500mg L-Valine


To me I think this is awesome mixing DAA with BCAA's and others. I know some can just add those to plain DAA but still great idea.




Mixability 9
I never had a issue with this. It mixes very easy and no chunks or dry powder left over, NO MATTER HOW LITTLE WATER USED!. Dont know much more to say on that.


Taste 9
I have to say I enjoy the pink lemonade taste. Its good and tart but something about it is very refreshing to me. Actually kinda miss drinking it.


Value 9
Ok for me it will be high. I didnt pay for it. Will I buy it? If I find a good deal I sure will!. It has 30 servings at a 3g dose a day. Not sure what price that comes out too, but I have seen some good buys so far. I have seen price anywhere from 33 bucks to 19.99 . So just do some searching and see what you find.




EFFECTIVENESS 10
I would normally not do this, but yes its that good!. I loved everyday of this stack. But not taking into account the stack this product actually works. HOW DO I KNOW?
Well DAA is known to make the family jewels bigger, and DANG let me just say that this was HUGE.! lol. I gained confidence on this stuff. I just felt better I fell asleep great. Sleep good and deep. Not so much tossing and turning at night. Which I will add I noticed no difference taking it at night vs any other time.
Ok also another way of telling is strength gains. I had some really great PR's while on this too.
Another big one to mention is the Ridiculous libido. I truly hope you have a wife or gf or rubber patches while on this. And also needs to be noted the Orgasms seemed a lot stronger while on this too.


So yea I know this works in gym, day to day life and in bedroom. GREAT STUFF!




Dosing 9
Like mentioned before I noticed no difference when I took it. But I will say that it does seem to have a calming effect. It was like taking it with a PWO I would just calm down and be very focused on what I wanted. I loved this.
On days was PWO off days when I could take it.




Overall 10
I hate giving anything that but the way I feel today about this I will give it a 10. I really wish I had more of it.
Its not expensive its not a hassle to take. I had some great gains and leaned up a lot while on this too. I know the AI ( which I will talk about later ) helped here too.
All I can say is it was a good run.




CONS.
I dont know how to rate this but they should be mentioned.
I did seem to have to take a mega dump shortly after taking this stuff, also it seemed to bloat me a bit , it didnt seem to stay around long but should be mentioned.
Also I did get some acne, not bad but again note worthy.




And the only other con I know of is running out of this stuff.!

athletix sponsored log Formula x and licogenix

Nice review bro. I really like formula-X...never had problems with post-drinking bathroom issues though.

http://anabolicminds.com/forum/cycle-info/252210-greens-climb-top.html#post4548443

5/5

tied with dpol for best daa product i have used...taste is fantastic!!!

ICONIC FORMULATIONS REPRESENTATIVE

use code THEBIGT for 25% off

Using this product right now! Ingredient profile is AMAZING and the quality is def worth it. Daa isn't just Daa. This is a quality product that tastes delicious. Also recovery has been fast! Keep it up Athletix, you knocked it out the park with this one!

Purus Labs Anabolic Titan/Rep
Coach AB @ BossBody.net
Puruslabs.net

I really believe the DAA mixed with LCLT together makes a big difference in DAA effects, I've tried plenty DAA products and nothing comes close to Formula-X. Thanks for the feedback guys.

Core Nutritionals Representative

Formula-X
Ok this product really came through for me!!! Some DAAs don't really affect me so I've stocked with what has worked for me! Till FormulaX. Between Dpol and FormulaX I'd have to say are my top! Now with FormulaX it was enjoyable to take! Pink Lemonade flavor that no other supplement with taste could compete with it...period! To me it taste like country time pink lemonade! Even add a strawberry in it and BAM! LCLT!!!! I think ALL test boosters should have it due to sensitizing ARs. Not only that but the recovery was unbelievably fast. Within a day! BCAAs as well??? Come in what's not to love! Of course it took a lil bit to kick in but that's what you expect from Daa so it can saturated in the testes! Libido stayed high throughout. It mixed well... When I chugged it to fast it got a bit itchy in my throat... Thinkin its the LCLT. Overall this is a great product and I will def be using again SOON! Not to mention strength keeps climbing ;-)

Purus Labs Anabolic Titan/Rep
Coach AB @ BossBody.net
Puruslabs.net

Originally Posted by

JudgementDay

You got it brotha

Purus Labs Anabolic Titan/Rep
Coach AB @ BossBody.net
Puruslabs.net

5/5

For me, the only thing pre-workouts need are some BCAAs thrown into the mix. BCAAs are golden for preserving muscle and repairing muscle. Formula-X has a nice blend of the 8:1:1 ratio as well as effective doses of DAA and LCLT. Gotta make those androgen receptors receptive! I got good results from a tub of this; strength went up, libido also went up (pardon the pun!) Tastes great too, great to slam down on off days to keep the DAA in your system. Solid product from a great line!