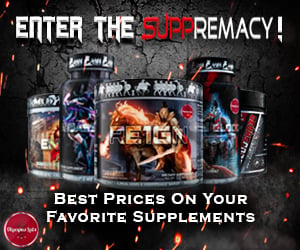 Manufacturer:
AI Sports
Rating:
4.5
out of 5 stars, based on
2
total reviews.
Read all 2 reviews
Submit New Review
5/5

I absolutely love this product. Sleep is one of the most underrated pieces of the growth puzzle. You will not recover from your hard work without it. AI Sports has you covered here. You get the best of both worlds with a combo of the zinc/magnesium necessary but also some great relaxation and GH releasing ingredients. This will not knock you out. What it will do is relax you and then once asleep you will enjoy a very solid/restful night's sleep. I also like that it does not have melatonin in it to screw with your natural production of that. For $20 I can't see how you could go wrong. Make sure you don't eat anything with calcium before dosing as this will hinder the absorbtion of the zinc/magnesium.

4/5

Regardless if achieving restful sleep or having sleep issues , 3Z can deliver amazing benefits to improve sleep and overall daily mood. No need to be cycled, can stay in year round. The mineral content, adequately dosed for optimal effect on mental and nueromuscular relaxation, brings immediate effect to deeper sleep and contributes to overall energy the following day. Valarium, a key ingredient in 3Z, has shown to improve REM sleep and also has a similar mechanism to that of catnip.

Tried it uncapped but the onset isn't any stronger or faster, just makes for an earthy tasting and poorly mixed beverage. No need to increase dosage, 3 caps will do just fine. Some may only need 2 but won't get the full dose of magnesium or copper.

Sometimes I still woke up at night usually to urinate and went right back down. It's rare I get a full 8 hours of sleep and usually when I do I'm dragging - I prefer a 6-7hr range but with 3Z an 8hr timeframe causes no grogginess when awakening. Tip of the hat to AI Sports for an awesome herbal sleep aid.