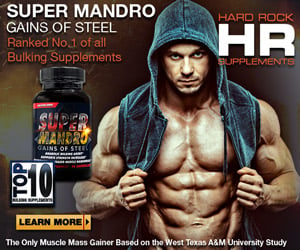 Manufacturer:
iForce Nutrition
Rating:
4.68
out of 5 stars, based on
25
total reviews.
Read all 25 reviews
Submit New Review
5/5

I love this product and it gives a sick pump. Plus it taste good.

I just add some BCAA and Creatine and I'm good to go.

5/5

Hemavol is one of the best non-stim pre-workout products I have used. Makes an awesome addition to any other pre to add pumps/endurance or is great on its own.

Taste:
One of the absolute best tasting products on the market. The Lemon Drop flavor is a perfect mix of tart and sweet for something that tastes great before a lift.

Ingredients:
Love how most of the formula is non-proprietary. Too many products claim to use Agmatine and Citrulline Malate but fail to give the actual amounts used. Higher doses of Citrulline Malate are preferred IMO and this allows you to know exactly how much you get.

Effects:
As far as pumps go this is probably the go-to pre-workout in this department. The combination of ingredients lends to awesome pumps and fullness. The endurance is also a more under appreciated benefit of this product.

Overall:
Price can be a little high when using two scoops per workout, but when looking at what you actually get for this price it is reasonable for a pre-mixed and flavored product. Highly recommended to anyone looking for stim-free pump/endurance add on or individual product.

5/5

hands down best non stim pre workout on the market, ive used it on and off for a long time. 2 scoops does the job for me.

5/5

Using this right now. This is the pre workout for those desiring to look like a cartton charecter from the pump. Seriously insane pumps, borderline freakish!!

I love iForce products, and Maximize is one of the best preworkouts I've used, but I get absolutely nothing at all from Hemavol. As a powerlifter I'm less concerned with the pump than I am with performance benefits, but dosing at two scoops (which appears to be the minimum for effective agmatine and citrulline amounts) has been a tremendous disappointment. About to finish my first container, not going to waste my money on Hemavol again. I'm just one example and I may very well be the exception as far as effectiveness goes, but in all honesty Hemavol has such a massive following that I imagine some of these reviews are bandwagoning and placebo.

I actually just started using Hemavol in July and I picked up 2 containers one of each flavor and 1 heaping scoop works
well for me. I started using the lemon drop first, liked it and I started giving out samples to people who I help train from my
lemon drop container and the feed back was great and I got a few people actually hooked on this supplement but I went
trough my lemon drop container real quick because of all the samples I was dishing out but I am being stingy with my
watermelon flavor I don't want to give this one away like I did with the lemon. This was my first I-FORCE supplement that
I ever tried and I am looking forward to trying out your new Maximize Intense and Dexaprine. I have to see if I get a sample
of each first to try out to make sure it works for me.

4/5

I bought a few of these last year off nutrplanet when they had a couple of the iforce products bundled. Great product and loved the feeling and pumps I had on it. Ingredients are on point and labeled in their doses. I highly recommend looking for them packaged togther for some savings

thanks for all the solid feedback guys glad to see everyone here had such a great experience with Hemavol

MAN Sports Online Lead Rep and Sales

http://www.nutraplanet.com/product/man/pure-pf3-free-fermented-leucine-limited-time.html
Like us on Facebook! Follow me on Instagram: Rob_MANSports

3/5

this stuff tastes amazing, the profile is nice as well

but for a pump product, it's middle of the road...it was my first real experience with agmatine, but to be honest i get a better pump from just dosing bulk agmatine

Originally Posted by

Young Gotti

Really? I'm surprised by this. If i use it pre workout my 16 inch arms turn into 18s without being debilitated like other pump pre workouts

"No citizen has a right to be an amateur in the matter of physical training...what a disgrace it is for a man to grow old without ever seeing the beauty and strength of which his body is capable." - Socrates

4/5

Ok,so first off big thanks to Vaughn and Iforce for letting me run compete and hemavol together.I really enjoyed this run and I have determined I cant give a true numbered rating on each category so I will just share my experience and feeling of each,so here we go about the hemavol.I had 1 tub of lemon drop hemavol,I was asked to run it at 1 scoop 30min pre workout on an empty stomach.I ran it this way most of the tub but did have a few days I played around with dosing.

Taste/mixability:
Taste was refreshing and much better than a lot of products that we have out these days,it is better with the more water you use.It mixed well with no particles or residue in shaker.I found it best for taste and mixability to mix in a full shaker of water.

Dosing:
As I said above I used it at the 1 sccop pre workout dose for the majority of my run on an empty stomach 30min pre workout.I did have results with this dose,but I enjoyed the product much more when I used 2 scoops or more.It was very simple to dose,just mix in water 30min before workout.I also tried it on an empty stomach and with a small pre workout meal.I did find that it was a lot less effective when taken with food even when it was eaten an hour before I drank hemavol.I have experienced this with other products,but not to the extent I did with hemavol.When I experienced this with other products it just seems to make the product a bit less effective or a bit of a delayed onset,but it affected the results of hemavol greatly,almost to the point it seemed ineffective.

Profile:
Overall this product has a nice looking profile,and great ingredients.The only downfall is I was not happy to see that it took 2 scoops to get close to the amounts of the ingredients that I would normally take in this to be effective.

Pumps:
I had some great pumps while using this product.It was most noticeable for me on arms day,shoulders were amazing as well.I did achieve the so hard to egt leg pumps a few times as wellI had a lot of secondary pumps as well in areas I was not working.There were certain days that I had pumps that were painful,so I will say it delivers a good pump.It did seem to offer a different type of pump for me than most products,it seemed almost more like the desired areas were swollen.

Value:
This is where the product took a major downfall for me.It is priced at NP for $27.99 for 32 servings which is great if you can benefit and use at 1 scoop,but I found that 1 scoop just would not do it for most of us.It took 2 scoops to get a good effective dose of the ingredients which would drop it to only 16 servings,which is way out of the range I will personally pay for a pump product.

Overall thoughts:
I enjoyed my run with this product,it was hard to guage its true results a bit as I used it with compete and the 2 together were great.There were days I used each alone to try to give a better evaluation of each.It gave me the pumps I exected,but not much more than that.I did have some increased focus and slight energy boost as well as better endurance.I was very dissapointed when I looked at the price of this product and the servings it would offer me,a good pump product but way too expensive.I will say there are very few pump products I have tried that have worked well,and this is one of them.I would like to have seen the effective dose in 2 scoops in 1 serving,whether that be a different serving size and more serving per container or something.I did have a very noticeable increase in DOMS also.This product did seem to be inconsistent for me at times.I would recommend it to someone looking for a good pump product if you have the money to spend on it,I have seen it on some pretty good deals lately.I sadly can not justify spending that much for a product I can use bulk products and achieve the same results for much better value.Once again thanks for the opportunity to run this product.

hemoval lemon lime tastes so good i could open up a lemonade stand on the corner, sell it and no one could tell the difference

5/5

From my Hemavol + Compete log:

Final review:

AWESOME products both on their own and used together.

Here's what I was asked to comment on:
--pumps:
Insane. Be sure to properly hydrate and the GMS in Hemavol will work its wonders. One pump is good, I've used 1.5 and 2 throughout the log. 1.5 scoops Hemavol and 2 scoops Compete would run out at close to the same time.
--endurance:
Was able to punish myself for grueling sessions of High-Low/Front-Back training, and even for extended traditional sessions of upper-only, legs-only, or total body. Never felt like I couldn't do what I wanted to do in the gym. Only disappointing workouts I had were due to fatigue/stress from my job; nothing that can be blamed on the products.
--rest between sets:
Most workouts were kept to 40 seconds between sets for arm workouts, 60-80 for chest/back, 80-120 sec for high volume/weight leg exercises. Heart rate was still elevated at these intervals, but some longer rest periods were necessary due to the blood pump in the exercised areas.
--flavor:
Watermelon Hemavol>Lemon. I've used both before and the lemon actually gave me headaches. Watermelon is better by default, but could be a tad stronger.
Tangerine Compete = THE BEST TASTING SUPP EVER.
--recovery:
Probably could have worked out 4/5 times a week or more consecutive days, but the punishment I put myself through demanded some rest. Did do cardio on off days, so even after a leg day previous, still was able to hit the elliptical.
--DOMs:
NEVER FELT THEM. I don't know how this could be; I pushed myself as hard as I ever did, and I can't figure what exactly in either formula reduced DOMs to the point of non-existence.

BOTTOM LINE:
If you have the means, run this stack. It is versatile and effective. Hemavol especially is good on its own and also stacks well with other formulas if you're so inclined. Compete is just awesome; intra, pre, post, in a water jug throughout the day: this needs to be in you!

Hemavol (32 Servings)

I had the pleasure of running the Compete/Hemavol stack over the past 30 days.

Taste
The flavor was great. I had the Tangerine Compete and Watermelon Hemavol. Took 1 scoop of each 30 minutes preworkout and 1 scoop of Compete intra.

Mixability
A couple of good shakes and viola!! No clumps, no floaties.

Pump
This is where they shined. I had great pumps. Veins were popping out everywhere. Arm and shoulder days made me look like a beast!!

Rests between sets
I was able to consistently shorten my rests from one week to the next.

DOMs
Ya right! Virtually non existent

Overal I would rate this combination an 8.5 out of 10. Very happy with the results and will be more than happy to recommend it to anyone looking for great pumps and the energy to put up that one last rep! I've already purchased more Compete and will be ordering more Hemavol in the near future.

5/5

Overall this is one of my favorite pre-workout supplements. Its a 10/10 in every category:

VERSATILITY: Extreme versatility - I liked the fact that its stim free. This product can be used alone if you just want that extreme pump without the stims. Although, in my preference; I like a heavy stim pre-workout. This product mixes well with others and is key in a perfect cocktail. I have mixed this product with Focus XT (1 scoop of each)for a perfect pump/focus pre-workout that I enjoyed a lot (Best of both worlds). I also mixed it with Mr. Hyde (.75 scoop of hyde with 1 scoop hemavol)- which turned out to be great because It had the high stim effects and the combining powers of the agmatine in each for extreme pumps!

TASTE: Amazing taste, and it mixed very easily. This stuff seriously tastes good enough that I could drink it anytime over a regular sports drink.

VASCULARITY: You can really see the vasularity from this product. My forearm veins are always bulging after I take this product.

VALUE: Awesome 32 servings for 26.99 is unbeatable

I would recommend this to anyone looking for a versatile pump agent to add to their arsenal!

5/5

Hemavol & Compete! Final Review:

So today marked my last servings of this iForce sponsored log. In this review, I will be covering all aspects of these products, along with an honest numbered score on its effectiveness. I will start by explaining about each product first, & then kind of score them together.

So let's start with the Hemavol. When I first joined this board about 6 months ago, I read through about every thread that I could, & I remember that any thread I clicked on that was related to pre-workouts, Hemavol was always mentioned. So when i came across this promo & a chance to log it, I checked out the profile & it seemed pretty promising. The thing that sparked my interest the most was that it was a non-stim pre & prior to this, I had yet to have tried one. Also, I had never tried a product with GMS in it as well. The thing that I liked the most about Hemavol was it wasn't proprietary blend & it had ingredients that I had used in bulk that i enjoyed (Citrulline Malate, Agmatine, Niacin, B12)

Next, for Compete, the only intra supplement i've used prior was Bulk unflavored BCAA's & a few workouts with Fruit Punch Modern BCAA. The most interesting thing about the Compete was the fact that instead of BCAA's, iForce decided to use whey hydrolysate. Also, the 2 different forms of L-Carnitine & electrolyte formula was very intriguing. I also like the addition of Citrulline Malate in addition to the Hemavol content.

Taste: 9.5/10
For my stack, I received both tubs of Lemon Drop. I have always been a fan of lemon(ade) flavored drinks, but had yet to have a lemon flavored supplement, so I didn't really know what to expect. Let me just say, the pre-workout shake of 1 scoop Hemavol & 1 scoop Compete was hands down the best pre drink I've ever tasted. I honestly looked forward to drinking this every day just for the taste. My initial thought was that it tasted like a lemon shake-up from the county fair, & i continued to think that until the end. The intra shake was just as good, just not as profound of a taste because it was only 1 scoop. I would refill my shaker bottle up at about 1/3 way empty & it still tasted good being even more watered down. I followed a few other logs of this where people had different flavors, but i decided to re-order lemon drop of both. Too good to pass up!

Vascularity: 8/10
I actually really enjoyed this aspect of these products, mainly from the Hemavol. During this log, I saw veins I had never seen before, even during a bulking stage, mostly in my delts, a few in my legs & even more on my forearms. The best thing about this part was that the veins were popping all day long, no matter if it was an on or off day. I had several people eye me heavy in the gym when curling & what not, probably thought I was on the juice. lol

Rest Between Sets: 9/10
This combo alone helped me cut down to about half of the rest between set times I had previously had to use before running these. Not only did this help in between sets, but it cut down my overall workout time. That alone would make me run this again because I hate sitting there trying to recover. I'm already an impatient person so that does not help.

Endurance: 10/10
Probably my favorite effect of these products. When I got the the gym each day, I never wanted to leave. I added more reps and more sets almost every work out, just because I didn't get tired nearly as fast as I did before. This not only helped me do more reps, but it actually helped me bust through a few plateaus, which i would assume was because of the added sets.

During DOMs: 8/10 Next Day DOMs: 5/10
As I stated with the rest between sets, this combo definitely helped me recover faster. No matter if it was a warm-up set at the beginning of my workout or the last set at the end of my workout, I always felt like it was the first set. It was kind of crazy. I was obviously pretty wore out by the end but this helped me push harder through workouts than ever. The reason I gave the next day DOMs a 5 is because I honestly didn't see a difference from before I used this. I was pretty much sore the day after a workout, no matter which group.

All in all, this was an amazing run. I would highly recommend this combo, or each product on it's own, to anybody looking to push further in their workouts than they ever have before. I ordered more of both of these products before I even finished my log. iForce has definitely added a customer from this, & I want to thank VaughnTrue & the entire team again for the awesome opportunity to run their products.

5/5

it's going to get 5 stars from me because it's one of the true pump products on the market. i haven't had much success in buying so-called pump products in the past but i was given an opportunity to try this product and IT WORKS. I can see why this has become a popular product to have in your supplement arsenal.
The only negative i would give is that i wasn't a big fan of the fruit punch flavor. it wasn't horrible. it was fine to drink but i am not a fruit punch kind of guy.
it does mix well even though the scoop size is bigger than say iforce nutrition's conquer. if you are looking for a pump product that does work then get hemavol

5/5

In my top 2 pump products I have used! It's been one of my staples for awhile and my go-to preWO when I'm taking a stim break! 5 stars.

5/5

I love this stuff! Loved it so much I have 4 co-workers addicted to it also! I can take this one at 11pm, train and be in bed sleep 1am without a problem. The pump it provides is crazy and the watermelon flavor is on point. Love how I can stack this with a stim PWO and the flavor will help the garbage flavor of the other product.
Similar Forum Threads
By Moyer in forum Nutraplanet

Replies:

0

Last Post:

12-01-2005,

06:33 PM

By Neu in forum General Chat

Replies:

42

Last Post:

10-03-2005,

08:15 PM