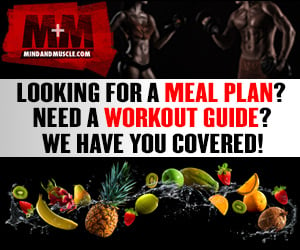 Manufacturer:
PES
Rating:
4.33
out of 5 stars, based on
15
total reviews.
Read all 15 reviews
Submit New Review
to Anabeta: I take already couple protein shakes a day. Other supplements include mono creatine, citrulline malate and vitamins etc. Had to stop taking the anabeta after 2 weeks because I was on so big minus calories due the eating problems that pumps were missing, power levels dropping etc. I think I'll try Anabeta lonely after this two months of Erase.

Today is day 23 on Anabeta and the first day that I am actually seeing a little extra fullness to my muscles.
I have been dosing 4 caps a day and I am on a clean bulk where I am taking in a bit of extra calories from
oats, sweet potatoes, brown rice, sprouted wheat and extra fruit with my breakfast. The slight muscle fullness
is the only thing I am noticing so far from the Anabeta.

The funny thing is that I tried Anabeta last year and a little over the 3 week mark was when I started to see the
same effect I am seeing now but last year I only had one jar this year I have another jar to run back to back so
we will see what happens when I get into the 2nd jar.

4/5

I just finished up my 4th run with anabeta and it still seems to amaze me. When this ingredient was released and did some reading on the subject and was very impressed.

PROs:
1. Overall vascularity increase
2. Body seemed to handle high carb meals (2-3 cups of Quinoa)
3. Strength increased by the latter part of the 2nd week.
4. Recovery seemed to always be improving
5. Noticeable increase in gym aggression.
6. Overall muscle fullness

CONs:
1. Made me hungry all the time. (Cost of food is more the con)
2. Made me thirsty on top of 1-1.5 gals of H2O/day.
3. A little acne surfaced, but cant say if its due to AB.

Other than that, I have always been pleased with the results i get, even if i don't gain weight, the strength gain I achieve on this makes me happy. Another big perk that ive noticed was after taking a ergogenic to increase size.. strength.. etc... after ceasing use, i would lose what i gained, but anabeta shined more on this matter than others.

So far the only thing I am noticing is just a little muscle fullness and I am in week 6 of Anabeta.
I will post a review when I finish this 2nd jar.

Hey Total i am in the same situation as yourself. I have nearly finished my 4th week and so far all i have reaped is slight muscle fullness and thirst... I have another bottle to go so im hoping for the best. I also have some daa, erase pro, and ABE that i will run later in the year.

I thought when I got into the 2nd jar I would maybe start to feel something like maybe better recovery, or little
strength increase but nothing other than what I mentioned. I am not even feeling the hunger that others mention
they feel when while on Anabeta, but then appetite has never been an issue with me I am always ready for my next
scheduled meal.

What's everyone using/used for a dosing scheme? Anyone ever feel slightly hypo when taken on an empty stomach?

2/5

I picked up a jar of Anabeta last year and I used it for one month and in the middle of week 3 I started to notice my muscles were feeling a lot fuller but at week 4 I finished the jar so I couldn't really see what other benefits I would get from it because I didn't have another jar.

This January Nutraplanet had it on sale for $25 so I grabbed 2 jars so I could get the full 8 week effects.
I started my clean bulk in mid March and I dosed 4 caps a day at about the middle of 3 weeks just like last year my muscles took on a fullness and I was hyped because I had 2nd jar so I could continue for 8 weeks but by week 6 I noticed nothing just a little fullness to my muscles and really nothing else all the way to the 8th week.

I honestly didn't feel anything from this supplement,
no increases in strength, libido, recovery, or more vascularity. (I am already very vascular) The only thing was just a little fullness in my muscles which I can get from using creatine and not have to bother with Anabeta.

Overall- This is a hit or miss supplement and I honestly wouldn't recommend it but if you are bent on trying it wait for the holidays and try to get it at the lowest price and get 2 jars to really see if it works for you and I gave it a 2 rating only because it did give me a little more muscle fullness for a couple of weeks but nothing to really to go crazy about.

Pre workout consists of 2 scoops of Enhanced, 2 caps of Beta Al, and 2 caps of Alpha T2, I want to add Anabeta Elite to this. I workout 5am fasted, any issues adding the Anabeta elite? Diet is In check and working on losing that last 10lbs

5/5

I ran this in conjunction with SNS X-Gels (ArA) and even after the rapid gains I made on ArA, I was still able to push further and make more solid gains with this. The appetite increase is crazy and made it hard to lean bulk, but I definitely gained strength/size (even though my focus was Madcow style Strength Training) at a good rate. Take it pre-workout or with carbs for the best effects!

4/5

4.5/5 REALISTICALLY although it didnt allow me to select that number :)

Going to give my honest opinion on everything here and base my review on a 1-5 scale as this was NOT a sponsored log, 1 being crappy/no effect, 5 being awesome/outstanding in this aspect. While i dont have pics necessarily, Ill give you my feedback on what i noticed over these 8 weeks! Also it was to be noted that i obviously ran other supplements along side it so my review will be on the "claims" that PES put on this product! Lets dive right in.

Dosing-- I dosed Anabeta generally the same time/way almost every day. On workout days i dosed 2 with my preworkout meal, mainly higher in carbs moderate protein. I would have my preworkout meal anywhere from 2.5hours before lifting to 1 hour before lifting. On off days I would dose my Anabeta usually 1 cap with every bigger meal. meals would be spread out throughout the day so i cant guarantee timing on that, but what did stay consistent was that i took 1 per day. ON OCCASION when I was unable to eat 4-5 moderate sized meals per day, and only had 3 meals per day, I would take 2 caps with my largest meal. That is how I dosed this daily.

Muscle Fullness 4.5/5- Alrighty so to start, One thing that I noticed most about this product was the increased muscle fullness. Starting about week 2, i looked and felt fuller, while noticing no increase on the scale. Shirts fit a bit tighter in the right spots. everything just looked bigger. By about week 6 it was extremely noticeable. I cant compare without a pic right now (can take one tonight possibly) but it honestly started to look like one of those before/after advertisements. Whether or not this is just a water/glycogen retention in the right place, or over these 8 weeks i simply did put on a few lbs of mass, I like the way i look!

Nutrient Partitioning 4/5 -- Despite giving this just a 4/5, this was probably tied for the 2nd best nutrient partitioner alongside slinsane. My favorite was glycobol being #1 but this isnt far behind. I think this is what lead me to look and feel so full, was the constant shuttling of glycogen and protein into the muscles! I think this also attributed to me not gaining much weight while i was bulking. For most of the 8 weeks i was taking in between 350-450g carbs on the daily, and looking in the mirror, i wasnt ever really unsatisfied with weight gain or bloat around my stomach area, while also, as stated many times before, looking bigger and fuller. This product really shined here!

Vascularity/pump 3.5/5-- While this isnt something that really was supposed to be a big thing with this product, i felt like i shiould note it. the 3/5 was given simply because on a scaleof (1-hemavol ;) ) it did a very good job giving mea decent pump and increasing vascularity. Even hours after my workout when I would take the last two caps with a carb meal, I would lsowly start to see veins popping out as the night went on. As for intra workout, even though i trained a lot for power with low reps high sets. I started to see quad, calf, and in increase in upper body veins. Thats one aspect that I loved about this product, because as stewie says, if theres one thing women like, its a vascular man!! And who doesnt like looking like a road map every now and then. If only my bodyfat was just a bit lower....

Other overall Benefits 5/5-- Im making an "other" category for the sake of how great i felt on the product. If there was one downfall to it, it was weird tasting burps but aside from that i had nothing but positives. I believe i did put on a bit mass while staying relatively lean while using this. Having added muscle, while also having the appearance of putting on roughly 5-10 pounds is something that i know everyone would like! While im not saying Anabeta did this alone, I also had many other Pr's throughout using it, including bench going from 285-Easy 300. Clean from 275-282. Most importantly my squat staying rather constant and hitting PR triples and doubles, And many other accessory lifts going up by weight and reps. Overall, anyone looking to bulk cut or just recomp would easily be able to add this to their arsenal and be impressed.

OVERALL id like to give this product a 4.5/5 and a "I would use again" stamp of approval. Note this is the original Anabeta and not the elite version or revised version. For anyone who is just here to read the reviews, it is a great NATURAL product that does not effect your hormones whatsoever if youre looking for something to use outside of the basics! Again id like to give a shoutout to PES for making another solid tried and true product and I look forward to trying the elite version in the near future!

Thank you for the very detailed review! Seems like you had fantastic results with your run man. Would love to hear some feedback/review when you get the chance to run AnaBeta Elite!

PEScience Representative

http://www.pescience.com/insider

Instagram: kylebayne23

4/5

Makes you hungry, and thus helps you eat more for bulking
While cutting it helps you retain most of your strength / muscle during a cut

Overall if you are looking for an extra edge and have the funds an 8week Anabeta Cycle will be usefull.

I would recommend this if you have the extra funds

5/5

Great bulking product. Makes you hungry all the time and nice pumps in the gym and solid gains. Definitely a good natural anabolic product. Would recommend.