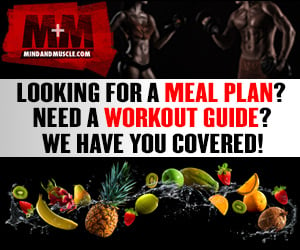 Manufacturer:
ALRI
Rating:
4.75
out of 5 stars, based on
4
total reviews.
Read all 4 reviews
Submit New Review
5/5

I was introduced to humapro through a friend who was a rep for them. I began using it back when i would say my diet and training were just not optimal. Even with that said i noticed that with Humapro i could eat less actual whole protein and use humapro as a replacement so this made it extremely effective with dieting and maintaining lean mass and losing fat. Fast forward about 6 months with a better approach to training and dieting, i am actually noticing a large improvement since things are more dialed in. I am not doing any cardio and focusing on training, with that said i spent about 4 weeks using 6 servings of humapro per day and mostly focusing on good carbs as my main food. I keep a training journal and all of my lifts improved/etc as well as i got leaner. Only flavor i didn't like was sour grape but i heard that it got re-done. Pineapple, Peach Mango and Apple Cider are amazing!

As far as price goes, as a whole protein replacement the price is not bad. Consider how much money you spend on your current protein sources and how well they are ACTUALLY absorbed compared to 99% utilized humapro. no more bloating/gas/etc from whey :)

5/5

Hearing about the product I didn't know what to think. After reading and hearing some reviews I decided to try it to supplement my protein. I never replaced my normal protein powder with just Humapro. But since supplementing with Humapro I feel like it's an easy way to get protein throughout the day. I'm now using Humapro powder as an intra workout supplement.

4/5

I have been on HUMAPRO for 2 weeks now and this helps with my recovery a lot better than regular Whey Protein.

Taste- 5/5
I have used the Apple candy Flavor. It tastes exactly like the apple candy. ALRI has done a phenomenal job with flavoring.

Mixability- 3.5/5

It doesn't mix well with the recommended amount of water. I used about 12-13oz of water to get the product completely dissolved. Add Creatine to it and it becomes a challenge.

Price- 4/5

Though I think it's a great product, the price will put you off. a tub of 45 scoops (22.5 servings) will cost you about $50. This is very expensive.
Similar Forum Threads
By iamcdn in forum Anabolics

Replies:

13

Last Post:

04-30-2004,

02:38 PM

By goldylight in forum Anabolics

Replies:

3

Last Post:

04-30-2003,

04:23 PM