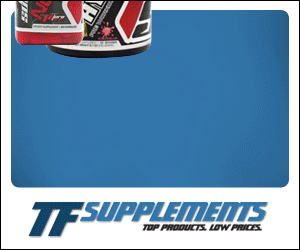 Manufacturer:
Get Diesel
Rating:
3.33
out of 5 stars, based on
3
total reviews.
Read all 3 reviews
Submit New Review
4/5

i would give this a 5 because the effects are so good-damned good pre workout, but even though i am not one to care a lot about taste, this stuff is so awfull i dread drinking it, so i give it a 4!!!

ICONIC FORMULATIONS REPRESENTATIVE

use code THEBIGT for 25% off

Originally Posted by

thebigt

One of the most powerful out there without question. Just downright nauseating.

indeed...if chuck would work on the flavor this could be a top seller, imo.

ICONIC FORMULATIONS REPRESENTATIVE

use code THEBIGT for 25% off

Does not taste good, but I don't care. I just slam it back. Works insanely.

Sent from my iPhone using Am.com

ADVANCED MUSCLE SCIENCE

Strongest On The Market
RECOVERBRO:

Est. Post #3222




1/5

Not a fan, the effects are similar to most other pre workouts, nothing better

and the taste is so awful it makes it not worth it, only preworkout i ever trashed because it's unbearable

I love the effects but it tastes like dessicated vomit. I have thrown both tubs away after about two servings. The second tub was supposed to be the new improved taste. Not.

I can't believe 7 or so years later, after the worst tasting supplement I've ever had which was from Get Diesel........they come out with another just like it.

Is it called "Neutral Flavor" ??

This is definitely one of the best out there and I have the JP8X EXTREME version with 1,3 in it
which you can't find anymore. I know it taste bad but I am over that already and the effects
you get from it make up for the taste. This is one of the only preworkouts powders that have
a lot of Sulbutiamine in it which makes it taste awful and it his hard to mask the flavor when
you don't add any artificial flavors or sweetners which are not used in any of Get Diesel powders.
The recovery between sets on this product is amazing you will literally be putting down the weight
and in seconds you are ready for your next set something you don't really feel from other products
except for one which I tried Prodigy which had me recovering pretty quickly between sets, not as
quickly as JP8X EXTREME but better than others.