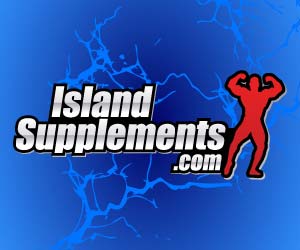 Manufacturer:
TruNutrition Sciences
Rating:
4.67
out of 5 stars, based on
3
total reviews.
Read all 3 reviews
Submit New Review
5/5

Wow just got this protein and I was so excited to have it in my hands I couldn't resist shaken up a serving and I must say that this mixes perfectly no clumps no residue on the shaker no nothing. It does create foam though, not sure why. Taste was glorious lol I read that some people said the added leucine made it taste bad but I didn't taste any badness and went down smooth no bloated feeling afterwards. This is just a wonderful product. Well see if it helps da muscles grow better than my other proteins with that added leucine in the mix... will be using this protein. for many moons to come just on mix ability and taste alone lol

4/5

Iso-ology was a shot in the dark for me. I LOVE trutein, so I decided to give it a shot. I love the trutein PB cup, so I decided to try the Iso-ology PB cup.

The flavor is almost identical to the trutein.

Mixability/ consistency: 9/10 - perfect mixability, you DON'T want to add too much water I put like 4oz/ scoop. If you put more than that, the flavor really gets drowned out. Alot thinner consistency than trutein - not as creamy.

Taste: 10/10 - Just like I said, its almost identical to trutein, which is the best choc/pb protein I have tried thus far. Like a reeses cup only more bold flavors!

Profile: 10/10 - Great quality protein with added leucine (5g) and enzymes

Value: 7/10 - $29 is a hefty price for 27 servings (2lbs) - guess you're paying for the added leucine.

Yes- I would buy this again, but I will more than likely go with trutein.

5/5

I have been using Trutein and wanted to try another product from this company. Needed something Lactose free to ease digestion and this one didn't disappoint. The flavor is good and yes it foams up a little bit but nothing serious. I would rate this one of the better chocolates out there and the profile is impressive.