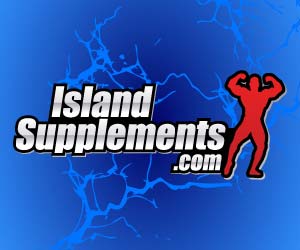 Manufacturer:
AI Sports
Rating:
3.67
out of 5 stars, based on
3
total reviews.
Read all 3 reviews
Submit New Review
3/5

AntM Reviews AI Sports Recover Pro

Attachment 120562

Taste - So I had a sample of the lemon and decided to try it out. The lemon flavor was very subtle and had absolutely no sweetness, I was expecting it to be sweet. However, it tasted like really watered down lemonade. 5/10

Price - A tub of 125 servings can be found for $40-$45. That is a very good value. However, just know, you are only get BCAA, there are no additives. It is just flavored bulk BCAA essentially. But the price is on point. 10/10

Profile - 6 grams of BCAA per serving, not bad at all for the price, but it is a 4:1:1 ratio which makes the mixability a little off as you can see in my picture. Due to the leucine, there were many particles floating at the top of my shaker. 8/10

Overall - If you are in the market for bulk BCAA, then this is an option. However, do not expect a product that is flavored well. I would rather buy bulk BCAA and add my own flavor packet or drops to flavor it. 7/10

3/5

I had a sample pack and the taste was poor and mixability was poor. It's a bcaa product. Not much more to say.
Similar Forum Threads
By Moyer in forum Nutraplanet

Replies:

0

Last Post:

12-01-2005,

06:33 PM

By gangof4 in forum Anabolics

Replies:

24

Last Post:

07-26-2004,

07:38 PM