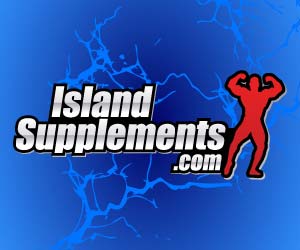 Manufacturer:
Muscleology
Rating:
4
out of 5 stars, based on
1
total reviews.
Read all 1 reviews
Submit New Review
I couldnt find the muscleology cookies and cream on here but I usually buy it off BB.com and it's like drinking liquid happyness.

4/5

TASTE: 8/10 Cookies and cream is actually one of my fav flavors so I was pumped to try this out! Taste was on point, no nasty aftertaste and didn't taste artificial. MIXABILITY: 10/10 I mixed 1 scoop with about 8 oz. of water and some ice. It mixed really well with no clumps so I was happy Training with these products are working great. The thing I love about Nitropro is that it is NOT sweetened with Sucralose, but rather it is sweetened with natural Stevia Leaf Extract. Made mainly from Cold Filtered Whey Isolates and Ion Exchange Concentrate. Extremely high quality product made for bodybuilders with an exceptional amino acid profile. Very low sodium, very low carb to protein ratio. Two scoops is 60g of protein! Cant complain with that. Very easy to drink down after a hard workout to feed your muscles and help them recover. Also good for getting extra protein in later in the day. Its def helped me make gains by helping my muscle grow bigger, stronger and I've noticed that I can recover faster!
Similar Forum Threads
By WheyGood in forum Weight Loss

Replies:

17

Last Post:

12-27-2012,

01:19 PM

By KGBKGB94 in forum Supplement Logs

Replies:

0

Last Post:

07-10-2011,

01:59 AM

By hannan in forum Supplements

Replies:

7

Last Post:

07-09-2011,

04:40 PM