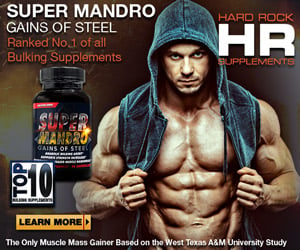 Manufacturer:
iSatori
Rating:
4.5
out of 5 stars, based on
2
total reviews.
Read all 2 reviews
Submit New Review
4/5

GroverDrez back at it again. I just finished up my bottle of PWR pre-workout by ISATORI. Jack3d uses 1, 3 Dimethylaylamine as its active stimulant/mood enhancing ingredient. PWR uses 1, 3 Dimethylpentylamine as its main stimulant and mood enhancing ingredient. They are similar ingredients and produce generally the same effects.

PWR is a great value, ultra-concentrated pre-workout. I purchased mine for $22 for 30 servings. I only took 1 scoop per workout workout.

The blue raspberry flavor mixes great and tastes like candy I really enjoyed it.

As far as the energy and focus this product gets a 5/5. There is good amount of caffeine , 1, 3 Dimethylpentylamine and schisandra berry for extreme energy and focus. PWR gave me a great clean energy feel and extreme tunnel vision.

Pumps are a 3/5. I took PWR with Nitric Oxide booster because by itself the pumps are nothing extreme. PWR only contains Arginine and two types of creatine for pumps. You will feel the pumps if you are hitting a hard arms and chest workout but that is about it.

Overall I definitely recommend trying this pre-workout and stocking up on it before/if it gets banned. I am not sure what the deal with 1, 3 Dimethylpentlyamine and the FDA but i know 1, 3 Dimethylaylamine has triggered some bad blood with the FDA and has been ordered of the shelves. Anybody know?

5/5

Possibly one of the best preworkouts I have used, clear stim without feeling like I'm going to die mid workout.

Has anyone tried the new version without 1,3 if so how does it compare to the original ? The version
with 1,3 was pretty but not as good as D-Stunner but better than some of the others that you needed
more than 1 scoop to feel it working.