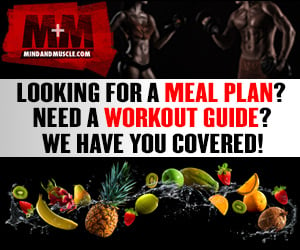 Manufacturer:
Applied Nutriceuticals
Rating:
4.33
out of 5 stars, based on
3
total reviews.
Read all 3 reviews
Submit New Review
4 out of 5 rating for LIT-UP (40 servings)

I have tried a lot of pre-workouts in my time this is a refreshing twist on the evergrowing market of pre-workout supplementation.


TASTE- 9/10 This stuff tastes outstanding! My only drawback is that it is just a bit on the sweet side. Overall it is one of the best tasting pre-workouts I've used.

SOLUBILITY- 10/10 Excellent when mixed with water. No clumps or surprises waiting at the last sip. I simply use a fork and give it a stir, no mixer even necessary!

ENERGY- 10/10 The energy from Lit-Up is sheer awesomeness. It comes on steady and strong and lasts through my workouts. I did not experience any jitters, shakes, not even increased heart rate. The drive I get from this definitely helps me dominate my workouts (which are no walk in the park). I'd also like to mention that even a late evening dose did not effect my sleep pattern what so ever, which is nice when I have to hit a later session.

OVERALL- This is an outstanding supplement worth every penny! Even at one scoop I still get the boost I need to unleash the beast, and at two scoops look out...I'm coming full speed brother!! Another added bonus is the full serving of DAA per two scoops! AppNut ain't playing games here people. If you're not trying Peach Tea Lit-Up you are missing out! (these are the opinions of TurningGreen. In no way was I influenced by AppNut or any other outside source while reviewing this supplement)

4/5

I ran this a few times and it's an amazing preworkout in terms of focus and drive. The only reason I give it a 4 rather than a 5 is the peach tea seems a tad bit weaker than the cherry version. 

Yep, cherry is one of my favorite pre-workouts of all time. Better stock up right now, guys. This won't be around much longer.

David
Team APPNUT

Applied Nutriceuticals Representative
Appliednutriceuticals.com
Are you ready for N.O. UPTAKE? It's a game-changer!
Similar Forum Threads
By nosnmiveins in forum Supplement Logs

Replies:

6

Last Post:

05-10-2010,

08:47 PM

By AaronTech in forum Supplement Auction

Replies:

0

Last Post:

04-19-2008,

07:55 AM