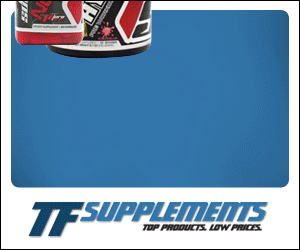 Phytoserms-347 (60 Capsules)
Manufacturer:
Ruthless Supplements
Rating:
1
out of 5 stars, based on
1
total reviews.
Read all 1 reviews
Submit New Review
Phytoserms-347 (60 Capsules)
1/5

I received an e-mail from one of the distributors of Phytoserm-347 which had in it a review of the product by someone who owns a body building social media website (not this one). In the review he said how he accidentally took 4 capsules instead of 1 and it gave him a 4 hour erection. I knew it was too good to be true but like the sucker that I am I went ahead and bought it anyway. I took 2 thinking if 4 can give you a 4 hour erection 2 will give me a 2 hour one. No erection. Later in the day I took 3, still no erection. As for whether is actually increases your test, if someone lies about something, I usually dont trust them about something else. Very expensive too $147.00 for 60 caps.