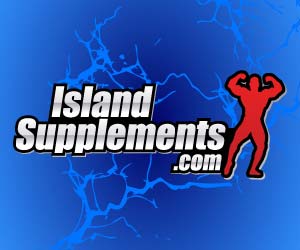 Fadogia-500 (90 Capsules)
Manufacturer:
iForce Nutrition
Rating:
4.33
out of 5 stars, based on
3
total reviews.
Read all 3 reviews
Submit New Review
Fadogia-500 (90 Capsules)
5/5

this is best fadogia i have tried.....libido skyrockets on this stuff-it's like rocket fuel for the penis!!!!

ICONIC FORMULATIONS REPRESENTATIVE

use code THEBIGT for 25% off

3/5

Took this product for over a month and didn't really feel any of the expected signs of increased test production. Did not notice any increase in libido, strength, acne, oily skin nada. For the price though, it makes a great compliment to an all out test boosting cycle including DAA, divanil and others.

Old posting but new product for me. Been taking it for a month now as I bought two bottle. Very hard to find now a days. Have not seen a difference in libido from day to day. Am hoping this product will kick in soon. Was highly recommended and I trust iForce and there product line.

Following this as there are a few members on here that swear by it and I really don't know anyone that takes it.



I had bloodwork that showed a very high increase in test and increase shbg (not good), so if supplementing with fadogia, 3,4 d or longjack might be necessary to combat this.

I'm on TRT and don't need to worry about test levels, but I am always interested in something that may increase DHT. My understanding was that this may.