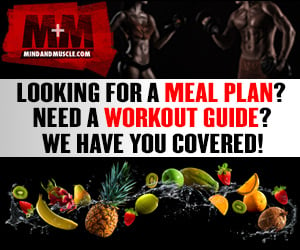 Manufacturer:
Advanced Muscle Science
Rating:
5
out of 5 stars, based on
3
total reviews.
Read all 3 reviews
Submit New Review
5/5

Been using Pump Fixx for some time now and I can say that it provides me with steady energy in the gym and doesnt have the "energy crash" or fall off that other Pre-WO's have.

5/5

So I'm about halfway done with my tub of PumpFixx and figured I'd post my thoughts on it! Love this preworkout!
Taste is pretty good, mixes very easily. You don't even have to shake it, and you probably shouldn't cause it's kind of carbonated.

I work out in the mornings before work and this provides a great deal of energy in the gym, even right after waking. Best part of all is I never get a crash while I'm at work, I've tried alot of other PWO's and I would crash after being at work for a bit. Focus is very good while on this as well, very motivated and hard to distract while I'm working out.

Value is great as well, got the tub for pretty cheap and I only use a scoop and a half so for the price I got it at it's been under $1 a serving.

So in conclusion, I would recommend this very highly and am glad I tried this product! Will be buying again in the future.

It is one of my favorites too. I have only tried the fruit punch so next up is the orange flavor.

-OMEGA RecoverBro-
When an omega male is born it's game over




5/5

Taste: fu**in awesome!!!!!!!! this fruit punch is literally hawaiian punch and the fact that they made is carbonated is insane. like drink a fruit soda and great for absorption.

Mixability: mixes easy, DO NOT SHAKE!!!!! i shook it and the cap shot up in the air like a champagne bottle after barely liftin the cap up.

Energy: i took one scoop and hopped on the treadmill just to warm up, max incline at 3.2mph walk for 30min. i felt such a nice rush of energy 2 min after taking it. started sweating like crazy 5 min in and body was heated(i luv this feeling)

Jitters: maybe for a couple min but went away and wasnt even that intense

Focus: really focused on this workout. i just wanted to keep going

Pump(what i look most in): fu**in exhilarating!!!!! after my cardio, i bumped up some rammstein and all hell broke loose. first set of pushups and everything felt so tight. after 10 sets of pushups, 50 reps each, my chest blew up. went to pull ups and veins were exploding!!!! i think i counted 7 new veins i didnt see yesterday and the old ones just got bigger.

Final review: GET UP ON THIS PEOPLE!!!!!!!!!!!! for the price, u cannot beat this. sh**s on so many preworkouts. everything about it is perfect. AMS really snapped on this and im really pissed that i didnt buy this earlier.