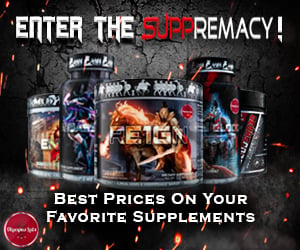 Manufacturer:
Controlled Labs
Rating:
4
out of 5 stars, based on
2
total reviews.
Read all 2 reviews
Submit New Review
4/5

I used Blue Growth mainly as a sleep aid. I use sleep aides for 2 reason, to help fall asleep and wake up more refreshed. Well, Blue Growth does help sleep deeper and wake more refreshed, however it does not help me fall asleep. I understand it's not completely a sleep aide, but that is one of the big points of natural GH products. It does have some ingredients to also optimize test levels. I like the addition of LCLT and Alpha-GPC. Frankly, It's an expensive product, but it uses expensive ingredients! I would like to see Melatonin or GABA added to help with falling asleep, but Melatonin is inexpensive to add. Some ZMA would be a nice addition too, hit it from all angles, but more ingredients would add to the price. Overall, this is a solid product.

4/5

Like the title said, this product works very well keeping one in REM sleep but it is not very good at helping put one to sleep. There's also a lot of pills (5) but the ingredients are pretty comprehensive. I ran an entire bottle straight through and the quality of sleep it provided never declined.

Please note however, if you are hoping for a product that would relax you and help put you to sleep, there are much better products out there.