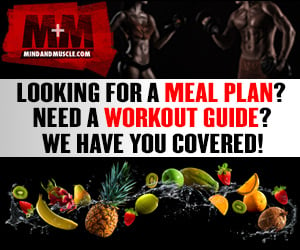 Manufacturer:
PES
Rating:
4.36
out of 5 stars, based on
22
total reviews.
Read all 22 reviews
Submit New Review
5 out of 5 rating for Erase (90 caps)

I've used erase a couple of times as well as erase pro. I love OG Erase because it's really easy to customize the dose to fit your body chemistry. 2 caps/day keeps me dry and helps me to get the most out of my DAA by keeping aromatization down (also use l-dopa to fight off prolactin).

I'd say that erase is definitely in my MUST HAVE supplements list, I'll ALWAYS have it on hand.<br>I've used erase a couple of times as well as erase pro. I love OG Erase because it's really easy to customize the dose to fit your body chemistry. 2 caps/day keeps me dry and helps me to get the most out of my DAA by keeping aromatization down (also use l-dopa to fight off prolactin).

I'd say that erase is definitely in my MUST HAVE supplements list, I'll ALWAYS have it on hand.

5 out of 5 rating for Erase (90 caps)

Erase is one of my favorite supplements and my go to estrogen inhibitor supplement. It's great on a cut and really helps shed water weight, increase vascularity, and keep estrogen low. Also gives a nice libido boost :D. Definitely recommend Erase and a test boosting supplement like DAA. Sit back and watch the results.

3 out of 5 rating for Erase (90 caps)

Pros: It works. You can tell because of the water you'll expel, and also the:
Cons: of the nausea you'll get which is a side effect of lowered estrogen. I couldn't stand two pills of Erase. Two bottles currently sitting in my stash, but hey, at least it worked as advertised.

3 out of 5 rating for Erase (90 caps)

Erase is a single-ingredient supplement containing an aromatase inhibitor known as Androst-3,5-dien-7,17-dione at a dose of 75mg split across three doses/pills. The product is advertised to lower estrogen and cortisol (both are products of the aromatase enzyme, and this compound supposedly targets an area that affects the production of both). I noticed on a solid cut that I held onto more muscle than I normally would. However, I experienced few of the effects touted by other users of the product. I did have dry joints, indicative of it having an actual effect, and had to taper my dose down. I definitely see it being more useful as an add-on to cycles with aromatizing substances, and it can probably find a home with those with very (-physically or -emotionally) stressful lives. This is responsible for many of the stars I'm giving it. Also, consider that Erase is often on sale for $25 or less. With that said, I wasn't terribly wow'd by the results on me by the product, so it's not a 5 star for me.

Here's my recommendation for the user who does not take pro-hormones/steroids: save up for Erase's big brother, Erase Pro. There's a product I'm truly impressed with!

4/5

very effective ai/anti cort. i have to be careful with dosing or it will cause arthritis to worsen, other than that it caused me to get leaner and lose water weight from trt.

ICONIC FORMULATIONS REPRESENTATIVE

use code THEBIGT for 25% off

5/5

you can feel the side effects of low estrogen within a few days. which is a good thing because it does what its suppose to do!!

3/5

Took 2 caps a day but by day 3 I had lost 80% of my libido and had to stop so it does work but at a cost.

5/5

When I took this, I noticed leaning, hardening, and increased strength. Also possibly a placebo effect, but I felt a lot manlier. Great product especially with DAA and Endosurge.

This stuff is a real libido killer for me and when I dosed it I did 2 caps a day by the 2nd day libido
was dead and buried. I have a brand new unopened jar I would love to trade and I 'll even through
in what's left of the open jar 26 caps. I tried dosing it different ways but it just didn't work for me
where as Triazole works well for me. Some supplements work for some and not for others.

4/5

I've used Erase a couple times now for its aromatase inhibition which it most certainly delivers. Never had any blood work to conclude it's effectiveness but confident in its ability. Physique improvements include looking a bit dryer and increasing vascularity. One negative side is how much my joints dry out and creak. For a single purpose it works and easily stackable but I have options I consider when deciding what I want from my AI.

Always a winner...1-3 caps...find your sweet spot

4/5

I believe this shall be my first review of a product in my life and i believe that this is a great one to start on.

Erase did wonders for me as am still currently in college. I took OG erase on 2 separate occasions 3ED and tapered down for 1 bottle worth and was never disappointed. Both times yielded superb results with my strict diet, the second time i decided to add in the OG Anabeta when it first was introduced, boy.. i was a different person when i fine tuned my workout regieme and diet based on the up regulation of the nutritional demand due to anabeta.

OG Erase:

Pros:
1) Helped with water weight - It was like a diuretic in a bottle drinking 2 gals/day

2) Had more aggression in the gym

3) Noticed the increased vasculature by the 3rd day.

4) OG Erase by itself, noticed a little strength increase as well a leaning out effect, but could be due to pissing every 1-2 hours.

Cons:

1) Noticed a little dryness which caused a little sore joints, but countered that by decreasing dosage to 2 ED.

2) My libido tanked at 3ED but due to the joints and by decreasing the dosage to 2ED saw a huge improvement and the GF at the time was VERY happy..

I believe that my erase experience was very successful and it is something that i need to give another shot due to how i felt while i was on erase by itself. Good Job PES for making a great supp.

5/5

I've taken this stacked with DAA and loved it as an ai. 3 caps had my joints hurting but 2 caps was the sweet spot for me.

5/5

I've taken this twice, once stacked with titanium and once stacked with anabeta!

Fan****ingtastic product! The lean dry look it produces is amazing! I've never taken a product like this and was blown away! I found the best dosage to be 2 pills upon waking and 1 12 hours later.

I can't say much except to try the product yourself and see the results. I can't wait to try an 8 wk cycle sometime!

4/5

Well, I stumbled upon ERASE in 2011 while searching for current AI´s on the market. The last one I had tried was the EXTRO-EXTREME by American Cellular, and I found that while searching for my all time favorite 6-OXO.

I guess this product doesn´t score a 5 just because I had my mind set for the 6oxo standards.. but found out that although ''smoother'' it does work.

Each day, after the 10th on it, I felt drier and leaner as I woke up... and felt a mild ''hardening'' feeling.

4/5

Ok, I stacked this with Testofreak and I have to say that I have been very happy with the results. I know that there is some debate out there regarding tribilus as a test booster, but I think that it worked well with Erase. Energy is up, good pumps and libido seems to kick up as well! Overall, I prefer "Erase" over "Solid" hands down!

5/5

5/5.

I was given a bottle of (80caps in total) from a friend who tried it out and didn't like it. I used it sparingly during my USPlabs TEST Powder run as it has a built in AI, and could tell when I used too many caps of Erase. Definitely had a dry look after regularly dosing the product. Enhanced vascularity, good energy in the gym (alpha feeling), and hit some good PR's.

This should be a staple for people running DAA. It really is a great combo.

The only 'Con' would be just trying to find my sweet spot when running with bulk DAA. Too much Erase in a day gave me the worst headaches and sore joints. But once I found my sweet spot, the product was every bit as advertised. Other than that.. very solid product!

5/5

Great product - start with a low dose!

I have had extremely good luck with PES products thus far. I tried erase late this past winter when I was bulking. I usually go straight to a high dose of almost every supplement I take. This is not the case with erase. This product killed my joints at 3 caps/ day along with my libido... I found my sweetspot to be just at 1, sometimes 2 caps per day.

This product is a great value too, Nowadays you can get it as low as $24... and if you don't take the full dose, it will last a good bit of time!

Great product PES!

Thanks

5/5

My new go-to for purposes of decreasing estrogen. Leaves you dry, more full, and (in my case) more focused in the gym. Only downside is slight joint pain, but this is expected. a handful of fish oil will easily negate joint pain

4/5

I used this product while on a hormone cycle along with a pharma grade anti-e and I had absolutely no estro sides and made great gains during the cycle.

I am incredibly loyal to this otc AI! I was not about to keep forking hundreds of $ into big pharm sales, even though I medically qualify for an AI. I originally looked into it for the medical benefits ...it's amazing how much It has helped in all areas though. Erase (OG) is wonderfully versatile. I love being able to adjust my dose by the 25mg increments vs the 75 of pro, and the new formula seems softer on the joints, though I still take glucosamine to help my knees. The cortisol cap is a great stress reduction, especially after a test booster.
First thing I noticed: I leaned out FAST. I had been doing hiit and metabolic resistance trying to natty cut, and I hit a plateau at 18%bf. Changed nothing but Erase and got down to 16% with my first bottle!
Off the label use: it has stunted the growth of endometriosis cells in my abdominal wall and stabilized my mood. 9/10 only because the new mix smells RANK haha. Great product pes!

4/5

I've run a couple of cycles of Erase. The first time I stacked it with DAA and put on about 10 pounds, while getting noticeably leaner and stronger. It's hard to say how much was due to the Erase and how much was due to the DAA. The second time I tried it stacked with just a natty test booster (mostly Testofen and tribulus). The results weren't nearly as dramatic as the first time. I noticed the main Erase ingredient was changed from the first time I tried it. So either the DAA really was the key or the new ingredient profile isn't as effective for me. I'll still give it four stars for the results I had while taking it the first time. It at least helped counteract any of the side effects others have complained about from DAA.