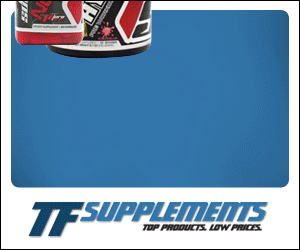 Pink Magic (180 capsules)
Manufacturer:
USPLabs
Rating:
3
out of 5 stars, based on
2
total reviews.
Read all 2 reviews
Submit New Review
Pink Magic (180 capsules)
USP whered this product go?

Current Log: http://anabolicminds.com/forum/workout-logs/291581-officially-chasing-abs.html#post5714196

2/5

Because of my current age and knowledge base I cant swear by the product but it didn't have a bad affect on my performance

Taste: Pills, odd taste so best to knock them straight back.

Value: Got a great discount from a friend for $45 so I figured why not

Effects: Didn't see the hardness or vascularity from this product. I was on the hefty side while using it so that may have been my downfall but honestly cant say the product attributed new vascular effects. My LIBIDO went thru the ROOF!!! My gf hated this product as she never wants to say no but If the wind blew Id become aroused and ready to go which was terrible. At 23 it doesn't take much, but while on this it takes nothing but a thought. While lifting I will say that my gym presence felt increased kinda the Alpha male complex. All lifts improved and felt stronger and better throughout the cycle.

End Notes: Ive used 3 test boosters ever and this was my least favorite. Just didn't think it was appropriate for me but that means nothing for the next guy as we are all different. I does affect the body to a certain degree but I personally didn't see the results I wanted. I wouldn't buy this again but USP still has other products in my array.

4/5

it`s not aas , so you can`t really expect to do all it says on the bottle but
i did feel the following things :

- always better sleep while on this
- always hit a few PR`s while on this
- funky feeling , alpha feeling of some sort , i just laugh all day and chase the pu**y :)
-usually get oily skin from it so thats also a sign that it does something

so if you have spare money it`s worth giving a try.