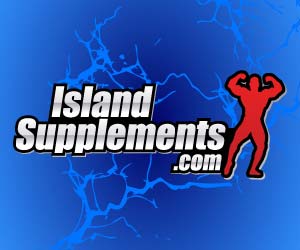 Finaflex 1-Andro (60 caps)
Manufacturer:
Redefine Nutrition (FinaFlex)
Rating:
4.83
out of 5 stars, based on
6
total reviews.
Read all 6 reviews
Submit New Review
Finaflex 1-Andro (60 caps)
4/5

being my first cycle of anything and going by the advice of qualified users i made decent gains on this . my appetite was through the roof but only gained about 3 pounds . now due to low dosage on my cycle this could have been the effect that came formm it. strength went up considerably though. i would definetly raise the dosage next time to see where we could go. no sides .

5/5

Final Review before PCT (Unsponsored)
 
Starting weight 138, Finishing weight before PCT 157.6 (19.6)

Strength Increase 7/10... I know you are probably saying "He gained 19.6lbs and he gave it a 7." I gave it a 7 because it was my first cycle so I did account that I may gain more then normal. I will say that this converted very nicely for me though. I know the big thing with 1-andro is conversion. If it converts well then you will make some solid gains. If it does not convert well then you may not.

Libido 5/10... I give libido a 5 because it did not increase and it did not decrease. Remember though I was taking perform thoughout my entire cycle so I would have to say that helped it not decrease.

Acne 4/10... So I did in fact have an issue with back acne. Again the acne only showed up on my back and no where else. However once I started using glytone on my back its slowly starting to go away. Be thing is it prevented any further development.
Back Pumps 6/10... Il be honest the back pumped were awful. I give it a 6 because they were bad but as soon as I got on 8g of taurine and day they were no longer an issue.

Recovery 7/10... Again I am giving this a 7 because it is my first cycle. I did recover great after my workouts and in between sets. Its like in my mind I said ok rest 90 seconds. 30 seconds later i was doing another set. I just couldnt wait around I just had to do another set.

Final Review 8/10... In the end guys Finaflex 1-andro was great. I surely enjoyed it and am very happy that I used it as my first cycle over something else. The sides were not bad and the gains were plenty enough to offset any of the sides that I did in fact have. Plus all the sides I was able to control with supporting supplements so sides are deffinetly no problem.
I would like to give a big shout out to all the guys that followed my log and to all the guys that I sent messages to with questions. The finaflex reps are incredible and anwsered any and all questions that I had for them. Much respect for the company and that is why my next cycle is a finaflex cycle. Thank you guys for a fantastic product.

I'm finishing up a cycle now of the 550-XD Black and it's off the wall. At least 15lbs solid gains and through the roof strength. It's another level up from the Andro-1. Not quite as powerful as the original 550 which had Tren and Superbol in it (Now banned). but fantastic. you should look at Beastdrol which is a whole next level after you PCT and cycle off for a while. Or if you're really up to it, the new M-Sten from IML. Looks insane, Superbol superclone I've heard

"Pain is temporary. It may last a minute, an hour or a day, or even a year. If I quit however, it will last forever"
-Eric Thomas

Originally Posted by

Zach Strom

My next cycle is already planned. 1-alpha, epi-v, 550xd it's in my log.

http://anabolicminds.com/forum/supplement-reviews-logs/216136-finaflex-1-andro.htmlCurrent log belowhttp://anabolicminds.com/forum/redefine-nutrition/226014-getting-bigger-leaner.html#post3893348

5/5

Well I heard about this product from a friend when he was younger he took this when he was 17 could this harm him if he took stuff with it which supports if so what would this stuff be to have almost no side effects and no harm done

The new 550 has a liver support in itself but you still need cycle supports, milk thistle and your basic essentials. followed by a good PCT. A SERM is particularly needed IMO for this since it's such a low-end PH

"Pain is temporary. It may last a minute, an hour or a day, or even a year. If I quit however, it will last forever"
-Eric Thomas

Non-sponsored log before PCT

Final Day of Finaflex 1Andro/550XD Eight Week Cycle:

Dose:
1 cap 1Andro and 1 cap 550XD in the morning and the same 12 hours later. At bedtime 1 cap of Revolution PCT.

Support:
Fish oil, glucosamine, muti vitamin, BCAA's , Creatrona, Ignite 2 and Cell Shock.

Weight:
Total Gain of 17 lbs (151 now at 168) and I'm a very hard gainer! These are lean gains and not water!

Workouts:
Limited to 1 hour per day at 6 AM concentrating on major lifts using the pyramid to maximum and drop.

Strength:
Standing Military Press: 20 lb increase
Flat Bench Press: 25 lb increase
Incline Bench Press: 25 lb increase
Deadlifts: 20 lb increase
Squat: 25 lb increase

Side Effects:
Mood: Mild aggression that results in some great workouts.
Libido: Lost it around week 4. Testicles shrunk as expected.
Stomach bloating that disappears overnight.

Recovery Time:
Biggest factor here. Recovery times are incredibly fast allowing for above normal work volumes.

Physical Look:
Everyday caloric target 2400. Even though this was 500 cals over normal there was no residual fat added to my dreaded stomach area. I literally went to bed full and woke up hungry.

PCT
Starts tonight. 2 caps Revolution Black. 2 caps Pure Test every 8 hrs for a total of 6 per day.

Will continue normal workouts. Supps on PCT will be Fish oil, glucosamine, muti vitamin, BCAA's , Creatrona, Ignite 2 and Cell Shock. Will also continue with the same caloric target while on PCT.

I'm extremely happy with the results. I'm expecting some mass loss during PCT. Will keep the weekly updates going. Thanks to all who supported me.

May I suggest using this app to track your bloodwork tests:
myBloodTracker for IPhone and IPad
https://appsto.re/us/vvMndb.i

You can run the PCT at night. that's what I did with max results

"Pain is temporary. It may last a minute, an hour or a day, or even a year. If I quit however, it will last forever"
-Eric Thomas

No 17 year old should use this regardless of support supps. It could stunt your growth and damage natural hormone production.

Agree that no 17 year old should run this! Who is 17? Is Zach 17?

May I suggest using this app to track your bloodwork tests:
myBloodTracker for IPhone and IPad
https://appsto.re/us/vvMndb.i

A guy above said his friend ran it when he was 17 and that goes directly against the bottle. No one should have even sold it to him.

Live Hard, Laugh Hard, Love Hard and Heal Fast! - KLEEN
Current Training Log -

http://anabolicminds.com/forum/workout-logs/276206-kleen-strong-body.html

I'd run the epi with the 550-XD cause it'll give you a leaner bulk imo. I've heard of 17 year olds (even 16) shockingly running this ****. Can't wait til they hit their prime years in college and can't even keep a hardon up

"Pain is temporary. It may last a minute, an hour or a day, or even a year. If I quit however, it will last forever"
-Eric Thomas

And Kleen, I'm assuming he purchased it online at a secondary store or through an outside source who was of age.

"Pain is temporary. It may last a minute, an hour or a day, or even a year. If I quit however, it will last forever"
-Eric Thomas

5/5

I have officially ended this cycle. Finished my last Pure Test yesterday. Stopped PCT Revo on Sunday.

Results:

Dose: 1-Andro, 4ed - 550 starting third week 4 ed - PCT/Pure Test

Weight: 225 at the start, got up to 240 at the heaviest, worked slowly back to 230. My goal was to lean out toward the end. Weight gain was not my concern, Strength was No. 1 and eventually leaning out No. 2. Both accomplished.

Strength: I had so many PRs on this cycle and they have continued. The only lift I have not pushed is Bench, but my squat, DL, Standing Press, all increased and have not decreased. I am extremely excited about this. I have continued to lean out and kept strength up. 20+ pounds on major compound lifts, including a near miss at 445 (40lb increase) in DL

Mood: Experienced feeling of aggresiveness and which I crave. I felt like a badass and still do. Gave me a major shift in that direction.

Libido: I experienced a drop in libido at the peak of this cycle but everything is back to normal.

Was a good successful run. I might try 1-Andro next run with Epi V and/or 550 to continue leaning out and maintaining LBM.

Review is short but simple. Any questions or additional info I'd be glad to add to it.

5/5

I'm 2 weeks into PCT now, so figured I would go ahead and post my experience with 1-Andro. Overall I'm pretty pleased with the results. To gauge how well this product works, I didn't change diet or training.

Dosing- Since this is my first venture into PH's I took the dosage as recommended on the bottle. 2 caps ED for 30 days. Support supps were fish oil, multi, animal flex, taurine, and Novem pre workout.

PCT- I picked 1-Andro mostly because of the simple PCT. I'm using Revolution Black, Southland Recourse, and Universal Natural Sterol, along with the same support supps as on cycle.

Results- Now on to the good stuff! I started the cycle at 208 lbs. I have lost one pound since starting PCT, and this morning sitting at 214 lbs. A 6 pound gain at a low dose without changing diet or training tells me this shizz works. Squat, bench and deadlift all went up 20 lbs, and set PR's. Looking back through my previous workout journals it took me 5 or 6 months to add that 20 lbs to these lifts....here I did it in a month.

Sides- Lethargy and back pumps sucked for me. Definately have taurine on hand when you start the cycle. Don't make my mistake and see how it goes before ordering it lol. Lethargy didn't effect my workouts, but was definately there during the day at work. About the second week my libido took a bit of a hit, but no bigee since my wife is 5 months pregnant....she aint puttin out anyway. Also had a slight increase in blood pressure.

Final thoughts- I picked up the deal on Nutra for 1-Andro and PCT Black for $40. I've spent three times that on natty stacks and got 1/4 of the results. For me it kicked in on week two. All the sudden weights felt lighter and I was adding reps and putting more weight on the bar. The last week things leveled off a bit. This would've been probably been the perfect time to up the dose if I were doing a longer run. With my first cycle in the books I can't wait to try 1-Alpha. The boys at Finaflex seem to have it together.

Good to hear you enjoyed the 1andro.

Nice and smooth cycle. Good gains for just 2 pills a day. Best thing about first cycles is, you don't have to use a lot to get some good gains.

If you plan on going for another cycle, you could either up the dose of 1 andro, or go for the 1alpha which is a bit stronger.

Both the 1 andro and the 1 alpha can be followed by revolution pct and pure test, as pct.






5/5

Non Sponsored log before PCT

Just wanted to share the results of my 1-Andro run of 40 days, which officially ended yesterday. This was my first pro-hormone run, this one appealed to me because of limited sides and it wasn't methylated. Prior to this I have been lifting consistently for just over 3 years and felt I had hit a plateau with strength and muscle gains, it's much more difficult now that I am about to turn 31 than it was when I was in my early 20s. For this cycle I ran a 5 day bodybuilding split, bulked at 500 calorie surplus, and kept my protein intake at 200g. Started PCT last night, PureTest 4 caps per day, Rev PCT 2 caps before bed.

Dosage: 3 caps per day, 2 am/1 pm
Support: Multi, fish oil, creatine, nitric oxide

Age 30
Weight gain - 8.5lbs (180 lbs to 188.5)

Added 3/4" to biceps
Added 1/4" to calves
Forgot to measure my chest beforehand, but chest, shoulders, traps, and back all look bigger.

Added 35lbs to Bench, added 5lbs to each lift every week. It felt like there was no stopping the amount of weight I could add, the strength gains were insane.

Side Effects - Really had very few sides during this run, some lucid dreams first couple weeks but they went away, had difficulty sleeping in weeks 3-4, acne increased on my neck and head the last two weeks, and libido didn't drop till the final week. I did not experience joint pain or back pumps like others have noted.

I had extreme focus in the weight room, I just wanted to knock out all my lifts, high motivation. Recovery times were excellent, never felt sore or down.

Conclusion
I'm very happy with the results, I am most surprised with how I began leaning out the final two weeks, I was up to 190 but was burning fat even while bulking. I'm certain that nearly all 8.5lb weight gain was muscle, which is amazing for 40 days. Solid strength gains, may consider running 1-Alpha next winter. Thanks Finaflex for making a great product.