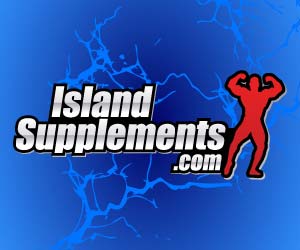 Manufacturer:
Millennium Sport Technologies
Rating:
5
out of 5 stars, based on
2
total reviews.
Read all 2 reviews
Submit New Review
5/5

PROS:

Quicker Digestion: I noticed very quickly that my stomach felt emptier alot quicker then normal.
This was especially noticable at night before bed and I had no problem getting in a big protein
shake on top of dinner

Better Digestion: I had way less bloat and gas while on EnzyM and my stomach was flatter because of it.

Improved Recovery Times: After a couple weeks, I definitely noticed that my recovery times had improved
and would attribute this to better protein absorption from proper digestion.


CONS:

None. No sides whatsoever. Only downside is being out of them :)

VALUE:

I got the bottle for free for the lgo, so the value was great. But based on what they cost online,
the value seems good for a months supply.

OVERALL:

So far, its the best digestion product that Ive tried to date & would recommend to anyone looking
for better digestion, less bloating, & improved recovery times..!

5/5

Final Review

This is not going to be your typical final review which several aspects of a product are broken down. Instead, it is going to reflect my overall experience and how I think it worked. After all, this is not your typical product one would review.

With Enzy-M, I noticed a drastic reduce in bloating in meals I would normally experience bloating. I do not bloat a lot, usually if I have meals that are heavy in vegetables. Initially with those meals, bloating was reduced. With continued use, bloating was even less and close to non existent. On meals I would experience a little bloating, supplementing with one capsules pre meal would get rid of all bloating.

I also noticed an increase in bowel movements. I would have my normal one in the morning and then additionally, I would go once more some days. It was not loose or watery, just another movement.

I do not have digestion issues, that I am aware of, but I still did reap some benefits of this product. If you do have some digestion issues, whether it is bloating or bowel movement related, I would definitely give this a shot.
Similar Forum Threads
By Ari Gold in forum Product Reviews

Replies:

2

Last Post:

08-22-2012,

02:18 PM

By tom1234 in forum Supplements

Replies:

21

Last Post:

08-22-2007,

06:39 PM