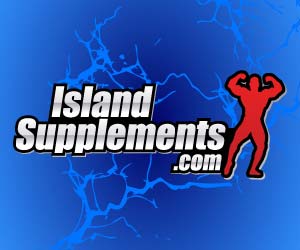 Manufacturer:
Fahrenheit Nutrition
Rating:
5
out of 5 stars, based on
1
total reviews.
Read all 1 reviews
Submit New Review
5/5

Ingredients

Next gen EFX ( proprietary blend ) 375 mg
1,3,7- trimethylxanthine, cassia nomame, Taraxacum, Green Tea Extract, Bearberry, Niacin.

Thermo EFX ( Proprietary Blend ) 240 mg
Thiamine Disulfide, 1, 3 Dimethylamylamine, Phyllanthus emblica, bitter Orange.

NueroTherapy EFX ( Proprietary Blend )
5- Hydroxytryptophen, N-acetyl Tyrosine, Ginseng 80%

Dosage 5
It was a easy one pill a day I took this for quiet a while up until almost end of the bottle I started taking a day ( split doses though )

Effectiveness 5
I have to say Its been a LONGGGGG time since I have a fat burner actaully feel like it was working. This stuff from the first dose I could feel. I felt hotter and had some of the best clean energy I have had from a pill. Appetite suppresion from this is crazy strong at first. I had to just remember to eat. Never really felt hungry on it . From first day to about week 2 it kinda made me a bit sick/jittery feeling for a bit ,... But I was taking rasberry ketones with it too. Once I stopped those it went away. I feel this did help kick start the weight lose I was wanting, I did loose almost 15 lbs while on this and that was honestly without much change to my diet at all. So that in itself it pretty awesome.

Value. 4.5
I have seen it on several site for 35 bucks and as low as 20 something on TFsupps. So for 45 days worth at one pill a day . GREAT VALUE.


Overall 5 stars
I have to say I am very satisfied with this stuff. I would most certainly recommend this to someone trying to get over a bump in the road. I never had wierd burps, I did however have a couple of restless nights, but that is to be expected at first to be honest. Like I said I have struggled to loose weight for a while. I bulk very easy. And for someone not to kean to have a strict diet and have results like this I think speaks volumes. I cant say that everyone will react the same as I did, But for me Im glad to find one that helps and works well.


I think this company is really headed in the right direction. I did notice that they may have redone the formulation of this product on thier site. But I had the original one. So that is what I reviewed.