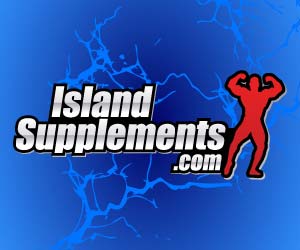 OxyElite Pro (OEP) (90 capsules)
Manufacturer:
USPLabs
Rating:
5
out of 5 stars, based on
6
total reviews.
Read all 6 reviews
Submit New Review
OxyElite Pro (OEP) (90 capsules)
5/5

Dont know why everyone is scared of this now because of the 1'3 dimeth but its the most legit thermogenic on the market and it actually works. Theres no reason not to have this when cutting because it will help reach your goals that much quicker. I had the best results with 1 cap in the AM and 1 cap in the PM 6 to 8 hours later.

5/5

This product is the best fat burner that I have come across to date. I haven't tried them all, but I have tried a lot. When I need to shed some pounds, this is my go to.
You have to eat protein and/or BCAA, because these pills will shred anything and everything in its path.
If you can grab it for 29.99, then grab several bottles!!

5/5

The purple capsules work well. THe effect is smooth (did not make me jittery at all). One day I drank about 24 oz of coffee and did get a little shaky, otherwise this product has been a great aid in my workouts.

5/5

This product works, and keeps working even after several weeks of use. A lot of products tend to get weak with continuous use, OxyElite Pro does not. Delivers great focus, and energy that last me about 4 to 6 hours. With a decent meal plan and exercise, weight seems to drop quickly. While using this supplement I had to always be moving. Sitting on the couch made me somewhat antsy.


I suffered from minimum side effects. I believe the only side effect was cotton mouth, and being ansy while sitting for long periods. My reccomendation while taking this product is try and control your anxiety. Many people worry about the DMAA and end up with severe anxiety. Remain calm and enjoy.



Overal great product and I consider it to be one of the best.

RIP DMAA.
Similar Forum Threads
By NutraPlanet CS in forum Nutraplanet

Replies:

1

Last Post:

01-01-2010,

05:15 AM

By NutraPlanet CS in forum Nutraplanet

Replies:

6

Last Post:

12-31-2009,

08:14 PM

By TCAthlete in forum Supplement Auction

Replies:

0

Last Post:

04-13-2008,

02:08 PM