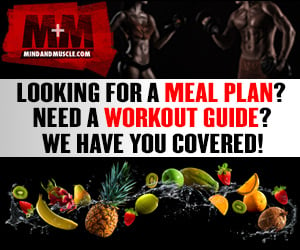 Manufacturer:
BSN
Rating:
4.38
out of 5 stars, based on
8
total reviews.
Read all 8 reviews
Submit New Review
4/5

One of the best tasting proteins out there. Like the previous guy suggested, maybe not the best option for cutting.

4/5

Syntha-6 tastes really good. The problem I have with it is the same as with Optimum Gold. I seem to gaind unwanted weight.

If you work out intensily I think it's fine... If I am not mistaking, some of the actors in the STARS series "Spartacus"were using it during their physical training. But there again, it's high intensity.

take a look at the Serving size ( scoop in grams)... then compare that to the amount of Protein in grams that each scoop supplies you.........then you decide... you purchased a jug of protein.. but how much Protein are you actually getting from each scoop?.. case in point.........not a very efficient protein at all.

4/5

The flavor of Syntha-6 is crazy. I love it! I have had the chance to try them all, and I do like them all.

The down side to them is if you are getting ready for a contest, it is best to leave this out of your nutrition plan. Though, if you are in maintenance or bulking, good protein to have around.

5/5

I like this stuff. I use it every morning & every night with my cycle support & it's a great meal replacement. 200 cals per scoop with I think it's 22 g of protein. If your trying to stay around 3000 cals a day this helps a lot. It also mixes really well not to mention the extra goodies it has in it. You definitely only need one scoop per serving.

Syntha-6 is one of the best tasting products out there( rich flavour). It only contains 22g of protein though n 6g fat etc... So u almost need 2 scoops n that's 12g fat in one shake... The Hydro-Builder by 'ON' is also great tasting, yet it has 30g if protein/scoop...n less fat etc... I highly recommend Hydro-Builder... Great taste, more protein

4/5

Amazing taste from BSN. All of their products taste extremely well but have a higher fat and carb content. If you can afford a few extra cals here and there then by far choose bsn!