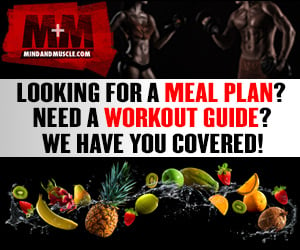 Manufacturer:
AI Sports
Rating:
4.5
out of 5 stars, based on
2
total reviews.
Read all 2 reviews
Submit New Review
5 out of 5 rating for Glycobol (120 caps)

I absolutly LOVE this product. It can be used during a bulk or cutting. It definetly helps my body use the carbs / nutrients that I am eating. I get a great pump in the gym, stay vascular and feel hard all day, and don't feel bloated after my carb meals. This is a product that everyone will love!

One of my staple supplements. I bloat up on anything over 50g of carbs but this helps to keep the bloat down.

Love it on a cut. Let's me eat slightly more carbs to keep the energy up in the gym.

Never had issues with green stools

i've only tried the little sample bottle that ai was good enough to send with the testopro that i logged when it 1st came out, but i remember liking this product. i don't know why i never bought a bottle, i am going to add this to my list of products i need to buy!!!!

ICONIC FORMULATIONS REPRESENTATIVE

use code THEBIGT for 25% off

4/5

Does what it claims to do, although for me, the cinnamon extract is too high. High cinnamon extract gives me loose stools. This is true for a common pre-wo product which I won't name here but comes in a big red tub and is commonly sold at three letter retailers. Glycobol is a great product for shuttling carbs but I can't rely on it outside of the home for fear of not being around a public restroom in time for the inevitable.