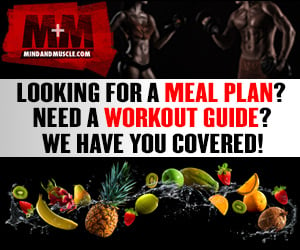 White Flood Sample (1 Free packet)
Manufacturer:
Controlled Labs
Rating:
4.29
out of 5 stars, based on
7
total reviews.
Read all 7 reviews
Submit New Review
White Flood Sample (1 Free packet)
5/5

This s the real deal. I don't use it often because I don't want to get used to its effects--it's that good! I always post new PRs when using White Flood. Mixes great and isn't the worst tasting PWO, either.

4/5

Mixes very well. Very few residue on the bottom but once its done, there isn't more.

When in the packet it smelled bleh, but after mixed it smelled better.

Doesn't taste amazing or bad but the after taste is bad. Keep in mind, I hate fruit punch. At the end it tasted chalky.

Energy was pretty nice. Not too much. Just on point!

Focus was good until a few girls passed by wearing damn yoga pants!

Cant say much for pump since I did light cardio and abs.

Got the tingling sensation alright. At first it was down there on buddy love.. a minute later stopped and it went on to the palm on my hands for less than a minute. Than to my ears but just for a minute or 2. Nothing crazy.

5/5

i got a packet of white flood sample which is 2 servings. So i only did half of it cuz i hate that tingling feeling, i like the more natural energy. I gotta tell you it was the perfect dose for me.. I was working out on a day i was tired as hell, but chugged a serving with 5 ounces of water. Went to the gym 30 mins later and was ready. again more of a natural burst of energy that lasted throughout my whole workout. Had AWESOME pump in my chest like i never have had before it was great! I've taken swoll-n, uncut, rpm which are all great products, but i've got to say the pump i got from this and the mind muscle connection was great. i then did crazy 8's to test out the pump on my arms and couldnt get enough of it ! jsut had to keep going onto tricep pull and pushdowns for me pump. Already got tub of this and plan on using it on and off with another product so my body doesnt get use to it..this is now my go to pwo. Thanks again to Controlled labs, have been looking for a brand that gives it all and deff in my top 3.

4/5

I received this sample pack apart of a brand trial pack and I have to say I am fairly impresses with the outcome of this product. The pump that you get while pushing yourself throughout a workout (fullbody 3x a week) is definitely noticeable not only visually but you literally feel swollen and its awesome. Increased focus and concentration is another positive about this supplement. The only thing I would say is that as someone who is accustomed to ingesting caffeine on a daily basis I did not feel so much as to a burst in energy however, to someone who is sensitive to caffeine I would definitely suggest this product if the individual wanted this energy without being blown away.

Personally I could see my self buying this supplement In the future and stacking it with some additional caffeine as well to keep myself sharp and on point. Overall, Great pumps with a centered and sharp focus is what you can expect after using this.

4/5

I recently received a single serving packet of Controlled Labs White Flood Reborn. I must say that the I was excited to try the Juicy Watermelon flavor, but this turned out to be very bitter and not a flavor I would recommend. Now for the pre-workout doing its job. I must say that this is not a product that is overloaded with a stimulant that sends your heart through the roof. I got a gradual raise in temperature and focus that was just right in flowing with my workout. The pump that I got from this was tremendous. I did not get any of the tingles from this product that some may like. I personally liked this product other than the flavor.

I also have had free sample of the white flood i tried i wont ten servings off facebook im a hard person to please in the area because a lot of uppers dont work for me.... This did though great energy for sure not knowing if i would become immune to the good effects after more than ten days im not sure because i only has ten days but the only alarming thing of the product was the warning label saying known by the state of California to cause cancer.... Not sure why that was on there but sketchy none the less

Disclaimer: Not a paid spokesperson

Today I tried White Flood Reborn Nitric Oxide Preworkout (PWO) form Controlled Labs
Vitamin C (as Ascorbic Acid) 200mg, Calcium (as Calcium Silicate) 25mg, Potassium (as Gluconate) 20mg,
4150mg of their EnduroPump Complex™: L-Carnitine-L-Tartrate, L-Citrulline, Beta Alanine (CarnoSyn®), Betaine Anhydrous, and L-Norvaline
1233mg of their Reborneuro Complex™: Glucuronolactone, Caffine (225mg from Coffe Arabice), Schizandra Chinensis Fruit Extract, Evodiamine, and Vinpocetine

I've tried a lot of prewrkouts of the years and I know what to look for and expect. This sample was their Juicy Watermelon flavor and I must say it did taste very well. Not like other PWO's in the past that you had to choke down because of some God awful taste. It did dissolved completely in water. If you are like me, nothing is worse than to have some bulky chalky PWO at the bottom of your glass because the powder did not dissolve. I always wait 30' before I start working out to give it time to get through the system. Once my arteries were dilated it was game time! Focus was great, my mind was not distracted on the women walking by. Overall, it was not a bad preworkout. Something to definitely check out for yourself. I have other supplements that were shipped to me from Controlled Labs but I well keep trying those one at a time as the days go on.
More updates to come...

We appreciate these reviews guys.

Foe Hammer, let us know what you think of the rest of the sample pack!

4/5

I got the watermelon sample pack in the mail, and my first impressions were: 1. It didn't mix too well, but that wasn't too bad. 2. It tasted awful. It had a metal after taste. It was really weird. 3. It worked insanely well. I was pumpin, focused, and hyped. I loved the feel, but don't like the taste. I chug drinks too; I don't taste much. Not knocking CL. I love their products.With so many other options out there, I will choose something different. Glad I got a sample pack for $1.50.

dbrock504 Was it White Flood? or was it our most recent version, White Flood Reborn? If it's just White Flood, then that's a discontinued product. Let me know. We can get you a sample of Reborn if you got the old one.

Just realized that some Reborn reviews have been posted in here instead of White Flood Reborn (30 Servings)

4/5

Furious Fruit Punch was like any other good Fruit Punch. Good taste but not particularily memorable.
Had a good workout on it. Can't maybe do justice to it as I had a long tireing day where I either skip the workout or need a hard hitter. Stim wise it was a bit of a dissapointment, the caffeine and GABA mix didn't give me the clear head I was expecting. But otherwise it helped me to push through when I thought I can't.