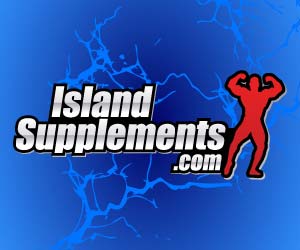 Manufacturer:
Applied Nutriceuticals
Rating:
5
out of 5 stars, based on
2
total reviews.
Read all 2 reviews
Submit New Review
5/5

Drive – 10/10 // LOVED IT!! Drive is on completely different level //

What to expect from Drive:
As a performance enhancer -A natural EVEN boost in energy and Endurance. Not the type of sh!t you would usually expect, No shaky, head ache, no stim type feeling. Your on an all day high, in and out of the gym, you don't get tired.

Pros:
*Recovery was almost cut in half
*Cardio sessions were incredible
*Endurance was insane!!
*(hard to explain) Notice I moved quicker doing daily activities , I reacted and responded faster.
*Its not your typical Supplement- don't expect the usual BS – Drive holds true to all its claims!

Drive is not for the average person. Its full potential will only be meet by Athletes. Wonderful for breaking plateaus or taking your game to the next level. If your not pushing your self you will be wasting your money and time with Drive. Every one should pick up and keep a bottle or two of this in stock for when you need it!

5/5

I've used many bottles of Drive over the years. I even played a tiny part in its formulation while helping Applied Nutracueticals to beta test it.

The biggest factor in using this product effectively is consistency in both training and timing of Drive intake. It takes a week or two to really start seeing the effects, but once they come on it's quite noticeable. Extra endurance, great pumps, a nice libido boost, and after several weeks fat loss and LBM gain become apparent. Run with an AI for even better results.
Similar Forum Threads
By SummusMentis in forum Supplements

Replies:

2

Last Post:

04-12-2003,

12:34 AM

By Jstrong20 in forum Anabolics

Replies:

5

Last Post:

02-24-2003,

05:12 PM

By antonio in forum Anabolics

Replies:

2

Last Post:

12-28-2002,

04:48 PM