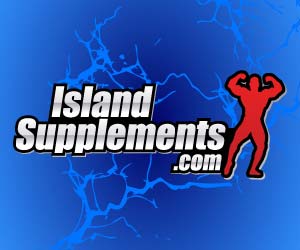 Cycle Assist (240 Capsules)
Manufacturer:
Competitive Edge Labs
Rating:
5
out of 5 stars, based on
5
total reviews.
Read all 5 reviews
Submit New Review
Cycle Assist (240 Capsules)
5 out of 5 rating for Cycle Assist (240 Capsules)

I started my cycle before I really knew what I was getting into. Yea I know, noobs...
I got on the forum at AM and started finding out all the stuff I was doing wrong and started ordering support ASAP. My BP was running high and giving me some headaches, I had no liver support etc. so I ordered Cycle Assist as soon as I read about it. BP went down right after starting it and My cycle ran smoothly. No acne, which Im not really prone to anyway but I have read that Assist can help with that as well. My next cycle will definitely run cycle assist 2 weeks prior and through full cycle.

5/5

From all my cycles I have always bought single ingredients of what I know would help... But after I got a logging opp for this product there is no turning back! This product is all you need for on cycle support or just general health. I literally had 0 sides while on high dose SD and Test. Immediately it started working!
Bp did not spike one bit while on this product, no prostate flare up... I didn't even have dark urine! As far as other things I can't really report but I know this worked for me in many ways... I Will never switch to another cycle support knowing this works so well! You guys did it right on this one! Thank you again SNS/CEL this has been a great experience! I have ordered 2 more bottles for the duration of my cycle.

5/5

The is the classic, the original, the complete on cycle all in one support supplement. Works great, great ingredient profile, and you can usually pick it up at a good price.

5/5

I ran a few cycles before knowing too much about what was really going on many years ago. Over the last 4 years all of my cycles have used cel cycle assist. Keeps blood pressure down and feel much better throughout the cycles. All of the ingredients seem to be in the correct amount and there is no need to double dose the product for the benefits. All around great cycle support product!