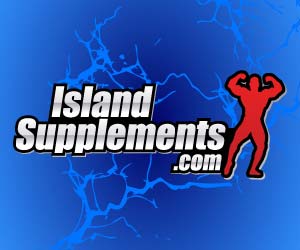 Manufacturer:
CTD Labs
First off let me state that this is a review for the powdered version, not the tablets.

TASTE: 5/5
I have been a long time user of noxivol and the pineapple strawberry taste get me every time. It is so refreshing and probably is one of my favorite tropical flavors. The mixability was great, there were no clumps at the bottom of my shaker cup and it did not taste grainy.

PUMPS: 5/5
This is where the product truly shines. While some people hate prop blends, this product gives unreal pumps especially on a pull day. When it hurts to do your burnout set for curls, you know the pump is real

ENERGY: 3/5
As this product is mainly a N.O. Supp, energy is not a main component so there was no disappointment there. But when you feel you blood running through you with a strong pump and veins popping out everywhere, you get some strong motivation

Price: 4/5
For 45 servings at 33 dollars, I find this product to be not only reasonable but worth it.

FINAL SCORE: 4.5/5
This product not only delivers in taste and price, but in it pumps. By far, this is one of my all time favorite N.O. Supps and would recommend it anybody who is looking for some good pumps!
Similar Forum Threads
By jbthumper in forum Anabolics

Replies:

1

Last Post:

10-15-2004,

08:33 AM

By ShredHead in forum Anabolics

Replies:

4

Last Post:

07-28-2004,

06:43 PM

By BUFF STUFF in forum Anabolics

Replies:

4

Last Post:

07-21-2003,

07:42 PM