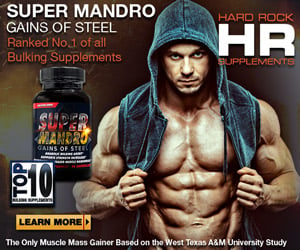 Purple Wraath Sample (1 packet)
Manufacturer:
Controlled Labs
Rating:
4.25
out of 5 stars, based on
8
total reviews.
Read all 8 reviews
Submit New Review
Purple Wraath Sample (1 packet)
4 out of 5 rating for Purple Wraath Sample (1 packet)

Profile is solid. Taste isn't the worst thing to ever cross my tongue. I only had 1 sample so it's hard to judge more than that. However, everything I've ever had from Controlled is a great product!

I bought a couple tubs of purple wrath and I love it! Taste isn't the greatest but I don't really care. I would take about 2 scoops and drink it throughout my workout. It definitely gave me a little boost an helped with recovery.

4/5

Mixes well in the shaker with blender ball.

No residues on sides or bottom. Just a few floaters in the beginning but they were gone when I was done.

Taste was not bad, but wasn't amazing either. Probably give a 7 out of 10 if you want a rating on it.

5/5

the taste was alright, mixed it with 20oz of water, drank it until it was at 8oz, and dumped the sample of green mag in. it was easy to chug down.

one thing i want to point out is that i usually get bloated and the burps when i drink powdered supps because of all the drinking within one hour of working out, but this stuff obv is absorbed very quickly because i didn't have any burps and felt great in the gym. Had my best chest workout in a while, fatigue set in at a later point. I'm more of a pill popper, but controlled labs has definitely got something going here when stacking these supps. It's a very powerful and natural feeling you get.

Taste: 9/10 very flavorful if a tad bit sour. Overall one of the better bcaas
Mix: 10/10 a few floaters initially but they were gone within a few seconds
Overall: 10/10 good flavor, good mix, easy to shake and drink. Definitely one of the better bcaa products especially with the amt of bcaas in each serving (7g). Definitely worth a look if you're in need of a good bcaa supp

Serious Nutrition Solutions Product Rep

- db77 @ seriousnutritionsolutions.com

4/5

Upon requesting a sample via the company promotions page I received this, a sample of green mag, and also 2 servings of white flood within a week.

Taste 5/5: I received the purple lemonade and I had low expectations at first because I've had some bad experiences with lemon/lime flavored powders. This on the other hand was a great mix of tart and sweet and defiantly refreshing

Mixability 4/5: I mixed this and the green mag as an INTRA with approx. 32 oz of water and it may have been because I simply did not shake it enough but the first drink I had some floaters and foam at the top, although it was nothing afew more seconds of shaking didnt fix.

Effects 5/5: easy mixing and great taste is just icing on the cake but the fact that my pumps and vascularity was through the roof without the aid of nitrates. The norvaline and citrulline was a great addition to the BCAA/EAA's and the beta alanine gave you the tingles to let you know its there. The following day I had no DOMS so it did just what it was supposed to do

Now the only thing left is to buy an actual container

4/5

Hard to tell the real affects of this product with a single dosage, but the added Citriulline and Beta-Alanine did provide additional support to the pre-workout (Controlled Labs White Flood Reborn) that had been taken. I used this product as an intra-workout. My workout did not bottom out and felt like I could go more even when my muscles physically could not. The Purple Lemonade flavor was difficult to handle. The product does mix well in a shaker cup.

5/5

Purple wrath cotton candy flavor ergogenic essential amino acid matrix - one major aspect I noticed from this product was how well my muscles felt after I drink it. I don't want to use that term instant recovery but it was damn close. Within 45 minutes of drinking purple wrath I began to feel my muscles were calm. Usually I get minor twitching and stiffness after very heavy weights this product gets a full 5 out of 5 stars from me I definitely plan on adding this in to the stack I'm on now so I'll be picking up a tub very soon.

Profile is great for both endurance and recovery. Finally tried the cotton candy and if I could give another rating I would. It tastes just like freaking cotton candy. Honestly too sweet for me to use intra-workout, but I had to give respect for the flavoring! Mixes to complete dissolution. It's really hard to go wrong with Purple Wraath!

5/5

Cotton candy was pleasant. Wasn't anything wrong, no chemical tastes. But doesn't make me go WOW. Thou I'm not a big fan of Cotton Candy tastes.
Profile is good. considering it competes with BCAA products on price, the EAA adition is great. There probably isn't much of EAAs but still much better than just BCAA.