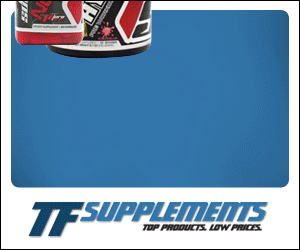 Green Magnitude Sample (1 packet)
Manufacturer:
Controlled Labs
Rating:
4.25
out of 5 stars, based on
8
total reviews.
Read all 8 reviews
Submit New Review
Green Magnitude Sample (1 packet)
4/5

Profile is solid. Taste isn't the worst thing to ever cross my tongue. I only had 1 sample so it's hard to judge more than that. However, everything I've ever had from Controlled is a great product!

4/5

got a sample packet of this which was 1 serving. i added it to the last 8 oz of purple wraath to have it pre work out, it took over with its sour apple taste, deff easy to get down. No residue, shakes well. Getting a tub and stacking it with the rest of controlled labs products, loved white flood and want a better idea of green mag so im buying a tub right now

4/5

Mixability: 5/5 This is by far the best mixing creatine ive ever seen. Absolutely no residue in your mixer.
Taste: 4/5 Not a big apple fan myself but this wasnt bad. I added about twice as much water as the directions called for and this was better for me.
Overall: 4/5 It has an odd "dry mouth" effect that kind of causes you to smack your lips/ fiend for water, which is probably a good thing since most people dont drink enough ha. Taste was pretty good, but mixability was the real key here.

3/5

Not going to be able to report on anything other than flavor and mixing from a single serving packet. The flavor (Watermelon) had a great taste like a Jolly Rancher hard candy at first, but did have a bit of a bitter after taste. I mixed the packet in approximately 8 oz. of water in a shaker cup. After a few drinks to get the taste effect, I noticed that the last drink was very strong. Upon opening my cup, the powder had not mixed as well as it should have. This could have been my error, but I don't normally have this kind of problem.

5/5

Green magnitude creatine matrix volumizer - this product has 2000 milligrams l-taurine and 2000 milligrams of betaine anhydrous 5000 milligrams Green creatine matrix which is a great blend of creatine. I personally what have used two packets of this but that's just me I double everything out of habit I loved using this pre workout I used it on that day to see if it would help with the back pumps lo and behold no back pumps I'm not a fan of sour apple but the taste has definitely converted me to a fan of sour apple 5 out of 5 stars amazing combination of ingredients.

5/5

I received a sample packet of The Green Magnitude Sour Green Apple, I used it during my workout mixed with some Ice Water. The flavor was very good and refreshing, the profile of the supplement is spot on and it would make a very nice addition to anyone daily regiment.

4/5

Tried Sour Green Apple and there isn't anything wrong with it but I was expecting something different. I was really hoping for more defined sour taste.
Profile is good. Good dose of creatine (is good forms) and added goodies.