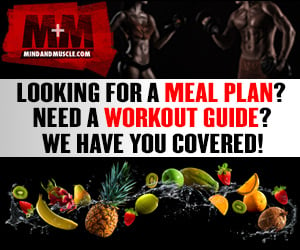 Ready4War (R4W)(100 Capsules)
Manufacturer:
Get Diesel
Rating:
4.67
out of 5 stars, based on
3
total reviews.
Read all 3 reviews
Submit New Review
Ready4War (R4W)(100 Capsules)
Maybe its no coincidence that it's called 'ready' for 'war' (?)

"If you want to be happy, be." - Leo Tolstoy

5/5

I picked up a jar of this sometime last year over at DPS Nut and I use it sparingly and I like to combine 4 tabs with a non stimulant pump supplement. The energy and focus on this come on really slow and takes about 45 min to really feel it kick which I find with most Diesel Stimulant products they kick in slowly but last long which I like.
When the energy kicks in on this one you WILL feel the kick from the yohimbine and the energy and focus will last right through your workout and beyond. This has 55mg of caffeine per tab so at 4 tabs I'm getting 220 mg of caffeine and honestly this feels stronger than some of the MUCH higher dosed caffeine PW that I've been testing out and reviewing over at another forum so that just goes to show that you don't need a boat load of caffeine to make a good PW supplement and what you need is the right type and amount of stimulants and nooptopics to work with the caffeine which R4W has and delivers for e****lent workouts.

I definitely recommend this supplement to anyone who can handle yohimbine and for those who can't then find another option because you will feel the yohimbine in this supplement. This is one of those PW supplements that get you primed for battle in the gym and will have you ready to do battle out of the gym when it's time to have a intimate workout.;)
This is DEFINITELY one of my favorites from the Get Diesel Line of supplements which I've always been a fan of and HIGHLY recommend them.

4/5

This is an interesting concept. This is a stimulant product with a lil pump ingredient, lots of focus enhances, and several libido boosters. I tried different doses from 3 to 5 pills. The one thing I noticed was steady energy kicking in about the one hour mark so if you're taking this preworkout make sure you take it far enough in advance. At 5 tabs it hit hard and long lol. I had a hard time sleeping 8 hours after taking it which surprised me cause I regularly will take hi stim products in the afternoon. I think my favorite workout taking this supplement is leg day. I don't want a big pump but I want lots of steady energy and laser focus. This definitely delivered in that regard. I would recommend to those look for little extra aggressiveness with a nice kick to it!