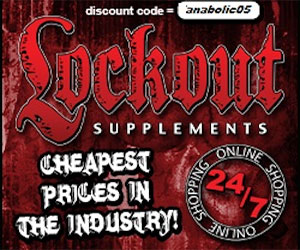 Manufacturer:
Millennium Sport Technologies
Rating:
2.33
out of 5 stars, based on
3
total reviews.
Read all 3 reviews
Submit New Review
3/5

The taste of the product is pretty good. Ideally, you will let the powder sit under your tongue and let it dissolve. The best way to do this is to empty half the packet into your mouth and then the other half once the first half is dissolved. You could mix it with water, but the directions state the product is better absorbed this method.

The product itself was very inconsistent and I was able to keep most variables the same throughout the duration. Some nights, I felt very peaceful going to sleep. It has a pretty good calming effect most of the time, but not every time. Some mornings I would wake up feeling refreshed and others not even when sleep was the same. Finally, I did not notice any reduction in waking up in the middle of the night. I did not notice any increase in recovery.

All in all, I would say this is an average product compared to most of the other supplements out there that promote sleep. I have had better success with other supplements and those have provided me with consistency. I would say to give it a shot, but do not expect the same experience on a nightly basis.

Thanks for the honest review, bro!

Millennium Sport Technologies Representative

www.millenniumsport.net

Use code "RJA" for 50% off your next order!

I really liked this product.
The warm fuzzy feelings you get after dosing are interesting and relaxing, and then it becomes very easy to fall asleep. The sleep you get is quality, as well.
Another good aspect about Somnidren GH is the flavoring; I personally enjoyed it. The pleasant citrus flavor was welcomed before bed. My favorite way to take it was to dump about half of the packet into my mouth, let it sit for 20-30 seconds, and then wash it down with a few gulps of cold water.
Another observation I had was that I preferred to only take 4-5 packets a week, mainly only on nights you REALLY needed to get a solid night's sleep like after or before a long day or something, to prevent building a tolerance and it also helped to prolong the life of one box. This method really helped to keep the tangible effects present and keep the accelerated recovery coming.
I am still sporadically using this product, as mentioned before, mainly on nights that I've had a very long taxing day, or if I am anticipating one on the following day.
Thank you very much MST for giving me the opportunity to log this, and if I left anything out or anyone has any questions about my experiences with this product, please do not hesitate to let me know.

FOCUSED NUTRITION REP
Training & everything else log: http://anabolicminds.com/forum/workout-logs/275307-bam-bam-goes-30.html

3/5

I enjoy somnidren, def helps you to relax an wind down quickly to fall asleep.

taste is pretty good as well. sleep is a key component in getting your gains (or fat loss) so if your sleep isn't as well as it should be, I'd recommend giving this a try.

Thanks, man. Appreciate the review!

Millennium Sport Technologies Representative

www.millenniumsport.net

Use code "RJA" for 50% off your next order!