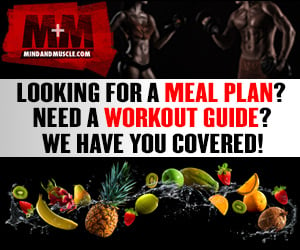 White Flood (50 Servings)
Manufacturer:
Controlled Labs
Rating:
4.42
out of 5 stars, based on
12
total reviews.
Read all 12 reviews
Submit New Review
White Flood (50 Servings)
5/5

So, I couldn't wait for my regular workout day to start so I sampled 1 scoop of the new WF and 30 min later had a friendly push-up contest with my housemates. It was as many as you can get in 3min (very humbling for me) and I did ok...better than I thought I was gonna do. I only got to 64 but I think I could've done more if my arms didn't get so damn pumped! lol



FLAVOR: 5/5

This is easily the best tasting preworkout I've had to date. I'd describe it as a smoother version of a watermelon jolly-rancher, it lacks that tang which would make it difficult for me to drink it everyday.

ENERGY: 4/5

Stim junkies may be disappointed but I got a good lil buzz off 1 scoop. After the PU contest I was motivated to get a little studying done (good focus). Gave it an 4 because it wasn't super-high energy but rather a nice, boost that completely masked any fatigue I was feeling prior.

PUMP: 5/5

Felt awesome! Just like creatine nitrate for me. which is nice since you can keep your Creatine Mono or MCC and still get those nitrate pumps (def will save some $$ since they took the bulk CN off the market).


Overall, I feel Controlled Labs has a solid preworkout here. Great pumps, smooth energy and great price per servings.

Good review.

When i tried it i simply broke a sweat.Was not remotley impressed.Maybe cause all the hype i expected more.Yet used a simple single scoop of OG craze and had an intense workout. I even tried an intra wirh the WF and still dissapointed.But to each there own.

Maybe ill try it again one day.

5/5

white flood has been and will be my all time favorite pre workout. nice pumps, focus, energy, and no sides. never needed more than 1 scoop. love watermelon!

4/5

Used this back when Jack3d was all the rage, just didn't like Dmaa and I still dont. This was a nice replacement for the energy and focus I needed. Not super pumps but definitely did what it was supposed to.

also kinda reminded me of old NO Xplode.

Really wanted to get it a 3.5 but thats not an option.

for the price range I would definitely get something stronger but this was a nice change of pace.

4/5

White Flood is great. It gives good energy without making you feel jittery or over stim'd. The focus and intensity were awesome. Overall this is a great product.

5/5

I love all of Controlled Labs supplements. I have used WF many many times and always loved the clean onset of energy and stamina. Long lasting pumps and good taste are just two of my favorite elements of WF! Great stuff!

5/5

I have been a Controlled Labs user for years now and have used the old version of white flood as well.

Focus- 4/5 - not necessarilly labeled as a focus pre workout but still does a heck of a job. Not the #1 in focus but not far behind, def nothing to complain about

Taste- 5/5 easy choice here, taste is delicious Always been a fruit punch fan and this has got to be the best, seriously, love it

Mixability - 5/5 - once again, easy choice, 1-2 scoops coule shakes and ur good to go, no clumps or grittyness and mies pretty clear as well which is awsome!.

Energy - 5/5 great energy, i am stim tolerant and still get a very good clean long lasting energy off of 1-1.5 scoops and bum it up to at least 2 on leg day ;-) just cuz im nuts haha. Also most importantly, no crash, there is nothing worse than having a great workout and then being out of it for the rest of the day.

One thing is that white flood does not contain creatine, fors oem this may be a plus for some this may be a negative but i feel it is a positive that way people taht dont want to be on creatine dont have to be and others can easily and cheaply add creatine when they want it, so that is another plus.

overall one of the best pre workouts i have tried, it is all around a very solid product with no real flaws in my opinion, just another solid product from one of hte best cmpanies in the game!

I personally thought when it first came out it work amazing.I bought some recently idk if they changed the ingredient or what because it seemed like I wasn't getting the same pump and energy.

4/5

White flood is a great pre workout energy booster and vasodilation product. When taking WF I noticed mild BA tingles within 20 minutes (which I like) as well as crazy vascularity primarily in my shoulders forearms and neck. I experienced a strong aggression toward the weights as well. Flavor is very pleasant too.

I've been taking this for about 3 weeks now and love it. It works almost immediately for me but that differs from person to person. Just started stacking with green mag so well see how that works. DON'T BUY THE ELECTRIC LEMONADE FLAVOR. Tastes like gasoline. Great product though for sure. Great energy, mediocre pumps, great to use in stack and no fillers.

2/5

One of my least favorite pre workouts, too much beta alanine for me personally.

also the energy wasn't very clean or clear, kind of jittery

taste was ok though

5/5

i only had two samples of this stuff but it's great.. i am a Craze user I'd have to say this stuff might be better if it had less caffiene.. I thought the caffiene was too much

5/5

I have tried so many preworkouts, that I swear I can't keep track. However, I always keep a tub of Watermelon White Flood on hand.

Taste: 5/5 The watermelon never gets old, I have tried so many times to buy a new flavor, but I can't!

Energy: 5/5 I love the fact that it isn't to stimmed out for me. 1.25-1.5 scoops seems to be my personal sweet spot. It usually kicks in within 15 mins.

Pump: I love the pump from White Flood. It is even painful at times lol.

5/5 One of my favorite pre w/o of all time. Great feel good energy, perfectly adjustable given how much stim you need. Great pump, noticed much better one an empty stomach and swishing in your mouth for a min, apparently helps the nitrates absorb. 100 Servings edition is one of if not the best price per serving on the market. Watermelon tastes great

4/5

White flood is a product that does have quality ingredients but under dosed. The citrulline gives me a little pump when lifting while the natural caffeine gives a nice sustained energy. If your someone who wants a cheap preworkout that will give good focus this is the best cost effective product. Its not a tunnel vision DMAA type focus but is a more natural energy that can help with working out or daily tasks. I feel controlled labs uses quality ingredients and with this product does have added antioxidants even GABA and beet root. The beta alanine does give me a slight tingle. The pre workout is underdosed but since its not expensive would buy again.