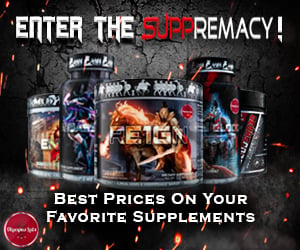 Manufacturer:
Xtreme Formulations
Rating:
5
out of 5 stars, based on
2
total reviews.
Read all 2 reviews
Submit New Review
5/5

I have yet to try a 2.0 flavor I don't absolutely love. My current favorite is Triple Chocolate, but it changes with time. Sometimes it's Vanilla, sometimes it's Lemon Cream Pie and the Cinnamon Roll is one of the best protein powders in WATER that I've ever tried. The Triple Chocolate is deep, rich and intense. LCP is very complex tasting, with notes of lemon, cream and even crust....and I don't even like real lemon cream pie! The vanilla tastes like cake frosting...not butterscotch, not ice cream, but wonderful cake frosting. The Chocolate Mint is also quite good...just like melted Frango Mints (if you're familiar with those) Fats be damned, 2.0 is an amazing MRP that I drink nearly every day.

5/5

I have tried all the flavors and have to say that the taste is unbeatable. I recently had Butterscotch and I give it a 5/5.
I am waiting on the new Mochachino UP 2.0 flavor and can not wait.
Similar Forum Threads
By TheUnlikelyToad in forum Supplements

Replies:

8

Last Post:

04-24-2007,

08:48 AM

By Tkenshin in forum Nutraplanet

Replies:

4

Last Post:

05-10-2006,

06:33 PM

By Carb in forum Nutraplanet

Replies:

4

Last Post:

03-09-2006,

03:46 PM