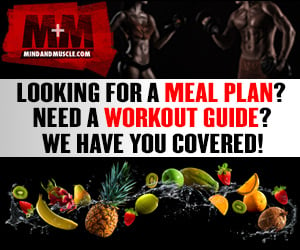 Ragnarok Ultra (40 servings)
Manufacturer:
Millennium Sport Technologies
Rating:
4.25
out of 5 stars, based on
4
total reviews.
Read all 4 reviews
Submit New Review
Ragnarok Ultra (40 servings)
4/5

Rating is tough --- Might give it 3.5 but more positives than negatives so I rounded up.

(My sweet spot for RagNOrok was 1.5 scoops)

Taste --- The fruit punch was very tropical, think pina coloda, but very refreshing and a welcome change from other fruit punch supplements.

PROS - The endurance was above & beyond any pre that I've tried before. I loved it on full body & CrossFit workouts. Was also nice before cardio. This is where the product really shines. Found myself pushing harder for more reps & sets than normal.

Focus was also good, not great, but good during most workouts.

Smooth energy & No crash like some pre's that I've tried in the past.

CONS - I never got that burst or rush of energy that I sometimes enjoy before a workout. (But the lack of crash is a fair trade IMO)

Never really got or noticed any incresed "pump" from the product.

Overall I enjoyed RagNOrok & would recommend it.

5/5

Total Rating- 4.5 I rounded up because there are only 2 negatives and SO many positives

I found my sweet spot at 1.25 scoops 20 minutes prior

Taste --- I gotta say I LOVE the flavor of this product. It's even more impressive bacause it's a natural flavor with natural colors. No neon here

PROS
- I compared the endurance of this product to a big old diesel truck. You just keep pulling, pushing, lifting, and with small breaks come back for more.
It's great for a cardio workout. Seriously ran 6 miles on this during a relay marathon and could have kept going. After each sprint, set, or rep, you just want to go more.
Focus was good during lifting and great duringg cardio.
A huge plus was NO CRASH. At all. none. Workout at 530AM and keep on trucking all day.
It's an all in one solution

CONS -
No super rush. A lot of PREs have a hug rush to it and all hulk smash. This does not have a rush to it. No big deal to me, but not part of the deal here.
Not cutting edge. Some companies use cutting edge ingredients again not part of the deal here.
An all in one solution. If you like to have total control over you supps or make your own, look elsewhere


Bottom Line-

RAG Elite (what I have to call it) is a great product with top of the line proven ingredients and nothing else that will power you through a tough workout and then some. The ingredient lable doesn't require a chemists degree includes names like AGMASS, MagnaPower, and CarnoSyn. This product eliminated the need for me to have 3 different pre workouts and includes recovery products as well. It says band product free, I checked and it also is Military use safe. No DOD banned products in here.

I highly reccomend this product, especially to endurance athletes. Give it a shot and you won't be sorry.

4/5

Completely forgot to review this after my log. Sorry for the delay guys.

Taste/Mixability: 5/5 - The taste on this was phenomenal. Very different from other pre's I have tried and a nice, tropical flavor similar to pineapple juice or a pina colada. Mixes fantastic as well.

Energy: 3/5 - The energy rush from this was fairly mild. While for my needs it was pretty spot on, it was definitely a touch weaker than most others I have tried. Perfect for those who workout later in the day (after work), or those that are just sensitive to stimulants.

Focus: 2/5 - There was not a very strong focus aspect to this pre. Maybe the first 15-20 minutes from the stimulants but not much else. Certainly didn't reduce its effectiveness, but was not a strong point.

Endurance: 5/5 - This is why you buy the product. I hit multiple rep PR's during my run with this product and they just kept coming throughout the log. endurance was way up and since switching I have definitely noticed my endurance reduce a touch.

Strength: 4/5 - While I don't know that acute strength benefits were noticeable, the continuing rep PR's led to noticeable strength improvements over time.

Overall, this was a great performance preworkout. Those searching for acute energy and overwhelming drive will likely be disappointed, but as far as improving gym performance and ability this product is definitely worth the investment.

Thanks again for the opportunity to give this a run!

4/5

This helped me tremendously with my early morning training!

Taste: 5/5 I enjoyed drinking this when I first woke up. I even would brush my teeth before drinking it and the taste was still very good.

Mixability: 4/5 I mixed it with a spoon in a cup and tried it with a shaker cup. I experienced the same results each way. It mixed pretty well, except there always seemed to be a few little white flakes in the last swallow.

Energy: 5/5 - I appreciated this the most. There were some days I didn't feel like going to the gym, but after about 15 minutes of drinking this I was rearing to go.

Focus: 4/5 - This helped me get dialed in to my workout and get it done with a strong finish.

Endurance: 5/5 - This product carried me all the way through my workout with endurance enough to get some extra cardio in when I got home. It provided a nice continual flow of energy, which seemed to build throughout the workout

Strength: 4/5 - I hit a couple new personal bests while using this and stayed strong through all my other lifts. It is also important to note that I was in a cutting phase of my program and still hit new numbers!

This is a great product! If you are looking for something to get you going when you don't feel like training, this is it. If you are looking for added energy, focus and drive, this is it. I highly recommend this product to anyone who trains or excercises in any way.