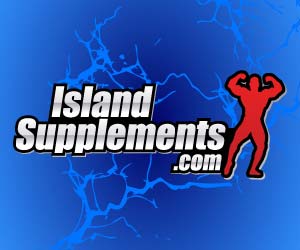 Manufacturer:
USPLabs
Rating:
4.25
out of 5 stars, based on
4
total reviews.
Read all 4 reviews
Submit New Review
5/5

This is probably my favorite product from these guys besides AP. I take 2 caps before workouts and 2 caps before bed. I get an insane mind-muscle connection during training and I get awesome, deep sleep no matter how many hours it is. I can end up getting 5 or 6 hours of sleep and still get up feeling refreshed when I take it.

First off, thank you to USP Labs for giving me a free bottle to try. Now....

Loved PowerFULL for the first 1 1/2 weeks, 2 caps a night 15-60 minutes before bed. Slept great, crazy dreams, became sleepy faster and recovered from my workouts quicker. I stopped taking after 2 1/2 weeks because I stopped feeling results from the sleep. It didn't make me sleepy and I woke up several times a night. Will start taking again after a few weeks break to see if I get the same results.

4/5

I ve been using this product for a few weeks now and I can say with 100% confidence that I have a deeper sleep with just one pill. I have had a 75% reduction in DOMS since using this product so I know I have increased recovery with better sleep quality. Best realists for me is with 2 caps 30 min before bed. Another great product from USPLabs!

3/5

I know a ton of people swear by this, and it actually did a decent job when I first started it. I got some awesome deep sleep and my recovery was very good. Towards the end of the bottle, as others mentioned, it seemed to be less effective for me. It even actually seemed to give me insomnia once or twice. I played with the dosages as well, to make sure that 3 wasn't too much. Overall, it was pretty good. I might give it a try again sometime in the future. Big thanks to USP Labs for hooking me up with this!