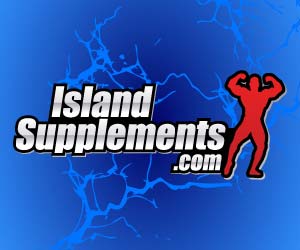 Manufacturer:
Genomyx
Rating:
4.8
out of 5 stars, based on
5
total reviews.
Read all 5 reviews
Submit New Review
5 out of 5 rating for Gut Health (35 capsules)

A must have if you've never tried it. Gut health is a staple for my supplement regimen and if you aren't currently using a probiotic product then I would highly recommend buying this one. Very affordable.

4 out of 5 rating for Gut Health (35 capsules)

i have used this product for 30 days, then 60, the first time was more noticeable but overall i would say give this a try and see what you think. its definitely worth the price.

5 out of 5 rating for Gut Health (35 capsules)

Big fan of Gut Health and currently have 15 bottles of the product.
Ever since i started taking the probiotic it has done a ton regarding bowel movements and regular visits to the bathroom. Coming from someone who gets blocked up during contest prep and when calories dimnish gut health keeps your body in check and helps keep you going to the bathroom (#2) especially when fiber and micronutrients are not frequent when in a caloric deficit compared to someone who is bulking and eating more calories.

Highly recommend.

5 out of 5 rating for Gut Health (35 capsules)

I've used other probiotic complexes in the past and found that it adds a great benefit to digestive health and overall well being. What I find superior about Gut Health is their unique choices in microbial colonies. Gut Health is the most effective in aiding digestion and agreeability with my system. If you plan to run any supplements that you experience GI issues with in the past try adding Gut Health in and see how much a difference it can be. At the price of just under $9 at NutraPlanet... I bought 3 with my last order. Bravo.

5/5

Gut Health has become a staple supplement for me. It helps keep me regular even when taking new supps that cause GI issues. It also bolsters my immune system and I find myself getting sick less frequently since I started taking Gut Health. It also helps with "Protein farts". Get this while you can as it's being closed out and can be had dirt cheap!