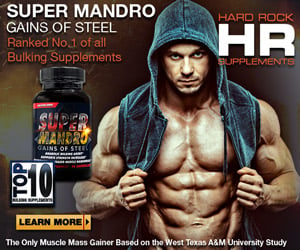 Manufacturer:
Controlled Labs
Rating:
5
out of 5 stars, based on
3
total reviews.
Read all 3 reviews
Submit New Review
5/5

this is a very simple, but very unique product. when someone talks about pump products they immediatly think about arginine, citrulline, even nitrates but GMS is a completely different beast...

Taste 2/5: This is my only qualm about this product it does have quit a weird texture although its not pleasant, its not unbearable (obviously since I used it for over 120 workouts) I would always just man up and take the scoop directly and wash it down with some water...

Results 5/5: I know with a lot of "pump" products there is a timing issue in order to achieve maximum results but with Glycergrow 3 scoops 30 min pre workout every time you get ridiculous pump that last significantly longer than your average arg/cit pump. It gives a new meaning to the word swole.
note: I let afew of my friends try it a couple times the only complaint they had was minor subq water retention, although are not lean (defined) individuals to begin with. I never experienced any major (unwanted) water retention

Value 5/5: where else can you get over 120 (FULL)servings of anything for less than 30 dollars? If I could give this higher than a 5 I most defiantly would.

5/5

If you are in the market for GMS, this is a good one to get. It's inexpensive and the tub is practically endless. 3 scoops for me and I'm good to go. Helps delay my pee breaks even though I pound around 30-35 ounces of liquids with this product preworkout and then sip on another 27 ounces intraworkout.

It tastes like crud. Kind of salty taste, sandy texture, the stuff doesn't dissolve. Other than that, makes my muscles nice and full, it does absolutely nothing for vascularity though, I would still go with agmatine sulfate if you are looking for vascularity.

5/5

taste: 2/5 - you're basically just supposed to scoop it into your mouth and chug water, so it doesn't taste great. but that isn't the point. the results cancel the taste out tenfold

pump: 8/5 - best pump i've ever had. just make sure to drink enough water. i drink an extra few glasses after taking glycergrow and i get PUMPED

vascularity: 5/5 - definite increase in vascularity. your muscle will grow and your veins will grow with them!

results- 5/5 - overall, this product is awesome. its easy to take and very effective. don't wear a small shirt on arm day or you'll end up tearing it. this stuff is no joke

value- 5/5 - for the price, this product is unbeatable. i purchased mine a few months ago and i still have some left. the serving size is small and the tub has a lot of powder in it. overall great value. great pumps. great product.