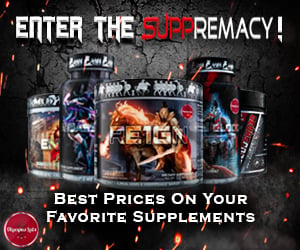 Manufacturer:
Serious Nutrition Solutions
Rating:
4.56
out of 5 stars, based on
27
total reviews.
Read all 27 reviews
Submit New Review
5/5

So, I get up at 4am to either lift or do school work every day of the week. Do you have any idea how hard it is to concentrate on Business Law at 4am?? Well, not after a shaker full of this stuff, holy crap! I was able to probably double my reading speed because I was so locked in on what I was doing.

I had the cotton candy flavor, it mixed really well and tasted pretty good actually!

This is going to help me get through college.

Turned my son on to it for his school work too. He was also amazed at the focus from it.

Always open light. It's not what you open with, it's what you finish with. Louie Simmons

3/5

Finish a bottle of FOCUS XT Caffeine Free along with SNS Piracetam. I guess I was so disappointed with the Piracetam after reading thousands of review logs, and yes I read its a hit or miss with piracetam, that perhaps it scewed my perception of FOCUS XT. All I remeber from FOCUS is that it tasted really good. The results weren´t enough to be noticed. Some days I´d feel more focused but it may have been just wishfull thinking.. all I am saying is that IF it worked at all it wasn´t enough to noticed. Opted for the Caffeine free version because I used it for my post-graduate course at night and didnt want to be up all night with 200mg of caffeine. Will give it another try as a stand alone. I got carried away with Piracetam ended up buying two 500g tubs. Took it for 4 months, all sorts of dosing and timing.. just tasted awefull. Anyways won´t go so much on the piracetam since this review is for FOCUS.

Taste: 7/10
Mixability: 8/10
Effectiveness: 6/10 just kinda got a cloudy head and nothing else. I may rebuy to try in future.

4/5

I really liked the focus xt. Cotton candy>Blue raz. for taste. Mixes up good, opaque great flavored liquid makes your mind think its some candy sugary drink, and tastes as such. Focus is immediate, or within a couple minutes. Its like a steady kind of focus that's pretty cool. Used it 30 minutes preworkout. Had really good trainings where I was able to really focus on form cues and the muscle involved in the movement. Stacked with some SNS agmatine you will enjoy awesome training sessions with sick pumps. I truly wish I had this when I was in college!!!!! I bet something like .25 scoop is enough to really improve studying, exams, and focus in class. In fact I hate that you jerks get to use this in school. 4 stars not 5 because it is not an all around beast of a preworkout, but awesome for what it is.

5/5

First of all, this shouldve been up awhile back. Much thanks to Mack for hooking me up with some freebies to try out.

For me the caffeine free version works better simply because of flexibility of use with other products. That being said, let me give you my thoughts on the W/ caffeine version.

The caffeine versions are a little weaker in flavor. I had Pina Colada and Cotton. Both are very good, not too sweet or strong. Id say 4/5

Here is where it shined for me. At the time I sampled these 2 packs, I was ingesting approximately 600-700mgs caffeine a day to keep alert.

Only taking 1 serving a day, split into 2 doses which would contain 100mgs each (or 200 total for the day) I had no need for the extra caffeine that I wouldve normally needed to keep my mind fairly sharp and stay out of that brain fog feeling.

That is the acute effects on a day to day basis. My personal usage of the product was for the cognitive benefits mainly for the long run but also short term.

Since then, I have been using the Caff Fee version for about the last month and can tell slight differnces in ability to remember and recall info which is a tremendous thing for me. I only expect this to gradually increase as well.

For the price, you cant beat the combo of ingredients in FOcus XT. Every single ingredient has a specific role, and I believe each have scientific evidence supporting that respective role in cognitive function.

Overall, great product for a great price that has positive benefits such as alertness and focus in the short term, and improved aspects of memory added to those over the long term.

I definitely recommend giving it a try!

I had been wanting to try Focus-XT out for sometime. The company def from the looks has some great variety of flavors to try out. Have you taken any nootropics/racetams in your past. How would you compare the focus of Focus XT to let's say products that contained DMAA? I myself enjoy the mental clarity as well. The great thing as you mention is that it does really help with brain fog, even colors tend to pop out better as well (in regards to racetams such as nopept in which I've taken). You can also enhance the effects if you stack this with Choline as well. Great review from you.

CTDLABS Product Ambassador & Board Rep



I feel comfortable with FXT primarily because before I ever even knew of it, I was searching out many of its ingredients individually from a Drs reccommendation.

It may not be as pronounced at 1 scoop compared to some.of your experiences. But, there is definitely an underlying smooth clarity and focus. Its like it helps tie all the loose ends of your brain together kinda. This is helped by the caffeine as well if youre looking into that version. Most of my experience is now with the non-caffeinated. But any time I kick in the caffeine, certainly amplifies all the effects.

Im interested in -aracetams so if you know of any info about long term studies please shoot me a pm, or maybe we could start another thread.

I would certainly reccommend running a tub or 2 of.FXT though since it has cumulative benefits. For the price, exchange it for a cup of coffee a day and give it a shot. Wouldnt cost you anymore than that

Sorry for the late response back due to work. Yes, their are certain race-tams first you have piracetam which is excellent for heighten perception, alertness, neuro protective agent & boost memory. Only side effect I know of is becoming rather well-tolerated to it yet it is safe in very low levels of toxicity. The only other thing would be that the body might become immune to the usage of acetylcholine. Other than that piracetam is helpful in blood circulation to the brain and enhancing the uptake and efficiency of oxygen to the brain. Then you have noopept which is 1000x more potent than piracetam. Noopept has to be used at a much lower dosage to get desired results from the drug. It can be used alone or stacked with choline or alpha gpc. Best to stack it just with choline, only difference is the purity and effectiveness of the choline/acetylcholine conversion. As I mention just stick with choline works just as well and it's cheaper.

CTDLABS Product Ambassador & Board Rep

I'll say that for the ingredient profile for the cost, Focus XT is impossible to beat. That being said, I am somewhat of a noot junkie and have been experimenting with them for the last 4 years with varying levels of success. I'd be happy to discuss with anyone interested in PM, but one thing I will note here because it is important, is that when anyone says just take a choline because they all work and shop for price- I cringe. To put it blunt, nothing touches Alpha GPC in terms of effectiveness and potency and the price is well justified. Don't skimp if you don't have to.

Back to Focus XT. Due to my extensive experience with noots, the first few times I purchased tubs I was a little disappointed because I was expecting more. Great energy, but didn't get much else. Now I have my noot protocol dialed in for the last year and I Focus XT again and have a new appreciation. It really is a well rounded and perfectly blended focus supplement that I'd venture majority of people will love. It is a great starting point and a good addition to a noot stack.

Yes, kisaj as i mentioned in my above post mentining Alpha Gpc as well. I agree man i'm a noot/racetam person myself as well. I'd love to get a tub of focus xt and stack with a racetam. Hehehe now thats really a ride on the focus zone one of the piracetam i've had good results with was from the company Anteus Labs.

CTDLABS Product Ambassador & Board Rep

If it was from Anteus Labs, I am sure it was probably the phenylpiracetam in the Demiurge product. I've tried that and enjoyed it, but I much prefer phenylpiracetam in a powder form taken sublingual. And, phenyl is worlds apart from piracetam for anyone that hasn't tried it.

Yep, right on brotha. That's the same one I had taken a few months awhile ago. Yes, I had great results while using the Demiurge as well. Also, their Trenazone but that's a whole different subject. True, due to the fact with faster absorption going direct into bloodstream in sublingual and/or powder form. To be honest I'd even be interested in trying some Pramiracetam as well. I do know for a fact that it's about 30x more potent then Piracetam. But, I've had some good results with Ctdlabs Noopept (10mg) 1-2 sublingual a day when I need or just stack with my preworkout.

CTDLABS Product Ambassador & Board Rep

I've been using for two weeks and I really enjoy this product. Focus is great in the gym and I never get that over stim'd feeling which is just what I've been looking for. No crash later. I also work out late in the day and most pre-workouts i've takne give me issues falling asleep. Not so with Focus XT. perfect balance

3/5

I have come to the unfortunate conclusion that I just can't take this stuff. I've tried it in both non caffeinated and caffeinated with the same results. I wish I knew the break down of the 9g+ of ingredients to determine which is messing with me since I know I am sensitive to huperzine-a and alcar in high doses.

Each and every time I take this at recommended doses, I get very edgy and my mind scatters. It is a very uncomfortable feeling and the exact opposite of what I am trying to achieve. I had a near panic attack in a large meeting last week because I could not pull thoughts together and my mind couldn't organize. It scared the hell out of me and I decided never again. One day off and I felt completely normal again.

I'm sure it is a fine product, but it's not for me.

I loved the original how does the new version stack up compared to the OG Focus xt ? Any samples of this one out there?

ForeRunner Labs

The Future of Human Performance

http://anabolicminds.com/forum/pics/229429-my-fat-mess.html

there is original focus xt, and there is caffeine free focus xt.

the other guys post, not sure whats up with that. that sounds a bit weird. but we're all different. sorry it didn't work out for you bro.

No worries, that is how it goes sometimes. I knew I was sensitive to huperzine and alcar, but decided to give it a shot again.

First of all, a huge thanks to @mw1 and SNS for sending me out a couple samples of this. Not only did I get two Focus XT samples, but I also got Growth Factor XT and Phenibut XT samples, along with a free T Shirt and pill holder.

Pink Lemonade Focus XT Review

Taste 9/10
It tasted just as I expected it would. One of the better tasting supplements I have had. I mixed it with about 10-12 ounces of water, because I like stuff like this a little more watered down.

Mixability 10/10
It mixed perfectly with just a few shakes in the bottle.

Focus 9.5/10
I really liked this product as a pre workout. It gave me great focus and I flew through my sets. I think this will become a staple for me for night time workouts. It doesn't make me feel stimmed out like most pre workouts. It has just enough caffeine and other stuff to give me a mood boost, which in turn makes me feel like I have more energy to work out. Before I went to the gym I was laying down yawning, but I got up and moved around and drank it and by the time I got to the gym I was ready to go. I'm going to have to get a full tub because I think it will get even better with continued use.

I think it would also be awesome stacked with a couple other Nootropics for school and studying. I will definitely be buying this in the near future as it is extremely well priced for what it does.